Alternative Housing for Seniors
May 1, 2022 at 1:15 p.m.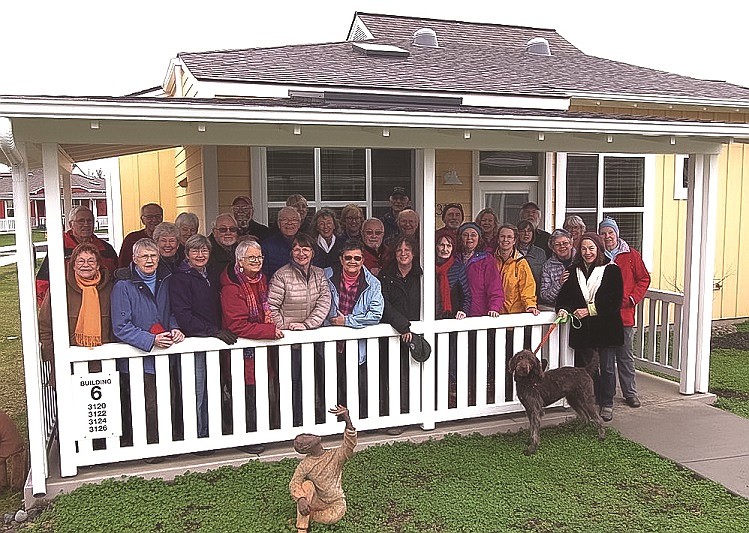 ---
---
Traditional retirement living in a retirement community might not be right for everybody. Many of today's seniors are more free-spirited and are certain to flourish in one of the nontraditional living situations available for older adults. These housing options are starting to gain a "toe hold' in the minds of retirees in Western Washington. While the alternatives described below are certainly not for everyone, having some knowledge on each will prepare you for when the right time arrives to downsize.
Virtual Village - A virtual village is not a place, it's a plan, a community, a support system and an extended family. Seniors using this strategy will typically stay put in their current home. They will pay a yearly fee to a membership-driven, grassroots non-profit organization to gain access to resources and social connections that help them age in place, such as inclusion in special events, rides to doctor's appointments and errands, household task completion and technology assistance. There are numerous virtual villages in the Pacific Northwest, including Seattle, Edmonds, Bellevue and Vashon Island. For more information: www.vtvnetwork.org
Tiny Houses – This senior housing option amounts to living in a small, semi-custom-made home that can be moved from location to location (similar to an RV), or you can find a permanent spot to "park" your home. Seniors participating in the "tiny house movement" are doing so for many reasons, including affordability. They've made a decision on what's most important to them and built their life and home to focus on those priorities. By committing to this lifestyle, they eliminate a lot of obligations and time-wasters that come with more traditional housing. Local companies, like Carriage Houses Northwest, offer different house models to choose from, each mounted on a heavy-duty steel trailer. Base pricing ranges starts at around $37,000 and, depending on upgrades, can go well over $100,000. Check out thetinylife.com/what-is-the-tiny-house-movement for information on the Tiny House lifestyle.
Senior Co-Housing – Senior co-housing is not your parents' hippie commune! Typically, it is an intentional community of private homes clustered around shared space. Each home has traditional amenities, including a private kitchen, baths and bedrooms. Residents agree to participate in the management, maintenance and cultivation of the community for a pre-determined number of hours per month. This type of living cultivates a culture of sharing and caring while providing a balance of privacy and community. The Northwest has several co-housing communities, but Quimper Village in Port Townsend is specifically a 55+ community.  For more information: www.cohousing.org or www.quimpervillage.com
Senior Shared Housing - Sharing housing, not unlike The Golden Girls sit-com of the 1980s, can be a great way to live as a senior. Once you find a roommate that you like and are comfortable with, the benefits are numerous: companionship, cutting expenses, boosting social connections and increasing safety support systems. An example of the optimal shared housing set-up would be a single-story layout with each resident having a private bathroom, bedroom and some additional private living space. The kitchen, living room and laundry is typically shared. You can establish this living situation on your own or by using an online matching/screening service. For more information, visit www.sharinghousing.com.
Seniors have more housing choices than ever to enjoy their retirement years. The appeal of the options will be unique to each person, and with a little research they will certainly discover the right living situation that will be enjoyed for many, many productive years to come.
Kirk Vaux is a Senior Real Estate Specialist at Windermere Real Estate/East