Asparagus, the first sign of spring
March 23, 2022 at 12:10 p.m.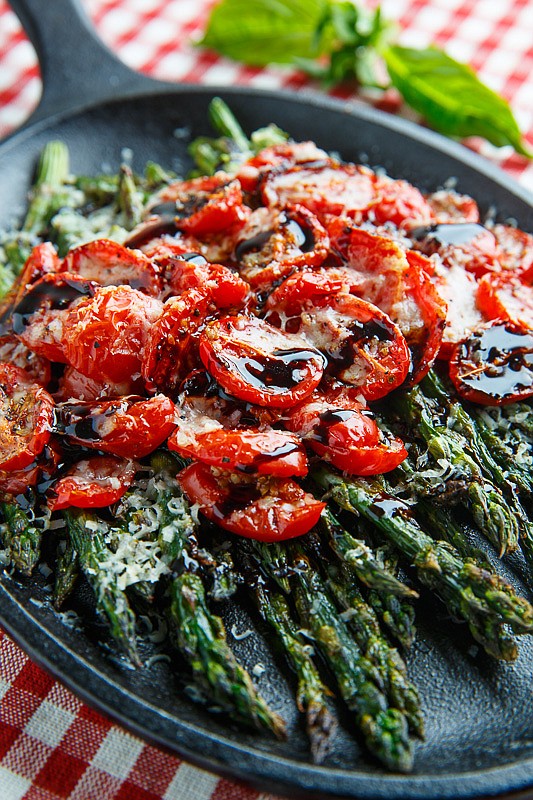 ---
---
I
walked through my garden this morning, picking new shoots of lettuce, spinach and radishes that have popped up in the last week. But the plant that really caught my attention, and my appetite, was the asparagus.
Just a few spring days ago the asparagus bed was empty. Now there are 20 spears sticking out of the ground, begging to be added to a salad, stirred into a quiche or served with tomatoes for a "thank goodness winter is over" addition to any meal.
The bed in my garden has been supplying me with this tasty gourmet delight for more than 20 years.
Buy a few asparagus roots and plant them in a nice sunny spot. They will reward you year after year with baskets full of green shoots. To keep the plants going, you have to let some stalks mature from each clump, and an asparagus plant will easily reach 6 feet tall, so keep that in mind as you select the spot for your bed. Once they are in the ground, the plants need minimal care for a great return.
If you don't have a garden, you can find asparagus in farmers' markets and grocery stores for a good price now. Asparagus grows practically wild in eastern Washington; friends of mine go and pick it there every year. Finding ways to add a vegetable to every meal is a fun way to live healthy. For example, serve asparagus alongside an omelet for a Sunday breakfast, or serve it quickly boiled, plunged in cold water and laid on a green salad.
Try this great salad, which uses the umami flavor of balsamic vinegar to pump the savoriness without adding salt, which can harm the heart, blood vessels and kidneys. Since tomatoes and asparagus will never be in season at the same time, use small grape tomatoes; in early spring they have much more flavor than large tomatoes.  
Asparagus with Balsamic Tomatoes
1 pound asparagus
2 teaspoons olive oil
1 1/2 cups halved grape tomatoes
1/2 teaspoon minced fresh garlic
2 tablespoons balsamic vinegar
3 tablespoons grated Parmesan cheese
1/2 teaspoon black pepper
Cook asparagus in boiling water 2 minutes or until bright green and crisp-tender. Drain. Heat olive oil in a large skillet over medium-high heat. Add tomatoes and garlic; cook 5 minutes. Stir in vinegar; cook 3 minutes. Arrange asparagus on a platter; top with tomato mixture. Sprinkle with cheese and pepper.
Nutrition information:
Calories 111; Fat 5.3g (saturated 0.6g); Sodium 151mg
[Contributor Katy G. Wilkens recently retired as registered dietitian and department head at Northwest Kidney Centers. The National Kidney Foundation Council on Renal Nutrition has honored her with its highest awards for excellence in education and for significant contributions in renal nutrition. She has also been awarded the Medal of Excellence in kidney nutrition from the American Association of Kidney Patients.]
Eating Well, Living Well classes
Studies show that working with a registered dietitian can delay kidney failure and postpone dialysis for longer than two years. FREE nutrition classes taught by Katy's former team of registered dietitians are available at convenient times and locations around Puget Sound.
Eating Well, Living Well classes teach people how to eat healthier to slow the progress of kidney disease and postpone dialysis. Learn more at www.nwkidney.org/classes.
View and download this publication.
---
Inspire Positive Aging Award Winners!
The recipients of Sound Generations' 2022 Inspire Positive Aging Awards were celebrated at a June 16 luncheon.
---
A Birthday Gift Safety Manuel
I'm sure most men would agree that buying a birthday gift for your wife is fraught with danger
---
Filipino Village and Senior Housing Community Opens
Seattle's Filipino Community Village and affordable senior housing project opened in June
---
Where in Washington?
And the winner is...
---
Mt Si at Midnight
My best friend, Miggs, loved to climb and coaxed me up anything that was a hill if she could catch me in an unguarded moment. I hated a stiff climb, as even in those long-ago days I was plagued by shortness of breath. She could talk me into the effort by reminding me of how wonderful the view would be from the top. I have always been a push-over for a view.
---