Filipino Village and Senior Housing Community Opens
Seattle's new affordable senior housing community and innovation learning center will serve as a vibrant community gathering space
June 29, 2022 at 9:10 a.m.
---
In early June, the Filipino Community Village, an affordable senior housing community in South Seattle, was celebrated with a festive ribbon-cutting ceremony.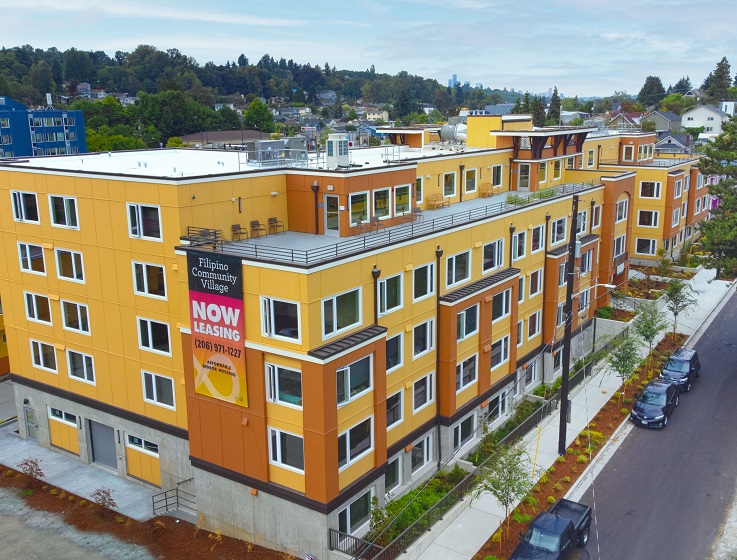 The community was developed in partnership between the Filipino Community of Seattle and HumanGood. For over 80 years, the Filipino Community of Seattle (FCS) has shaped and enriched the Seattle community. HumanGood is a non-profit organization that develops senior housing projects.
The ground floor of the new building is a 4,800 square foot center for the larger community, which also provides a vibrant and inclusive gathering space for residents of the 95-unit low-income senior housing community.
"The mission of FCS is to foster the wellbeing of Filipino-Americans in greater Seattle through culturally appropriate services and gathering spaces," said Edwin Obras, president of FCS.
The 4,800 square foot Community Gathering Space is at the heart of the new building. It provides improved health and wellness programs for seniors and community members, as well as providing access to programs for immigrants, refugees and communities of color. 
In addition, the center provides intergenerational programming that will energize young and old alike. It supports youth who can explore their talents in science, technology, engineering and math at the learning center.
Kendra Roberts, VP of Operations for Affordable Housing at HumanGood, said, "Creating this oasis in the community will better position those served to do things that had once been beyond their imaginations." She added, "The Filipino Community Village will be a place for our youth to learn and grow." She describes the village as a welcoming haven for programs and services, and a "culturally-rich anchorage for our elders to live comfortably with opportunities to guide their younger generations for years to come."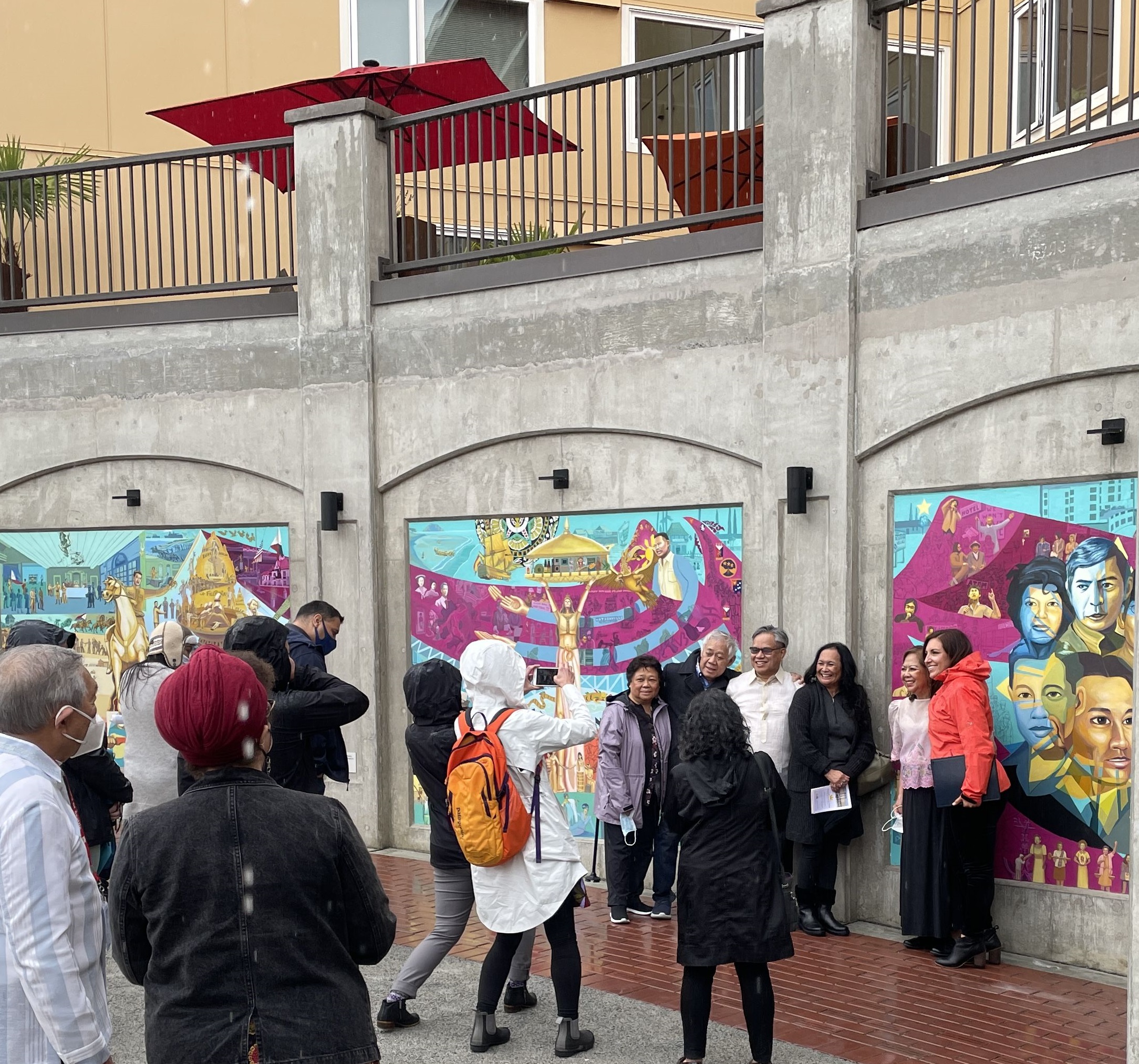 The Filipino Community Village includes a mural developed by the Filipino American artist Eliseo Art Arambulo Silva, described by the Los Angeles Times as having painted "most significant Filipino mural in the country."  His new mural embodies the collective aspirations of many generations of Filipino immigrants and their descendants to be accepted and included as equals in America.
"Filipino Community Village is an illustration of our belief that when people and families have the security of an affordable home, the entire community benefits" said Jennifer Kappen, senior vice president, HumanGood Affordable Housing. "We are excited to join with the Filipino Community of Seattle to celebrate the launch of this new community and the opportunities presented by the Innovation Learning Center."
For more information, visit https://www.humangood.org/filipino-community-village.