It's Off to the Dragon Boat Races!
June 27, 2022 at 11:33 a.m.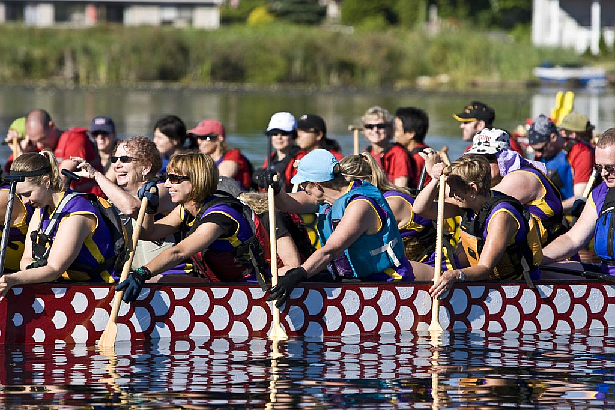 ---
The largest Dragon Boat Race in the State of Washington takes place on July 9
Dragon boating is for fun. It's for fitness. Dragon boating is competitive, where everyone is a winner just for being part of a team.
It's also fun to watch!
Dragon boating is a water sports activity, where seniors can row alongside teenagers, where you don't need experience to get started.
Dragon boats are large canoe-like vessels with dragon heads and tails on the bow and stern. Crews of up to 20 paddlers sitting in pairs paddle to compete in races. Each boat has a drummer beating time to keep the paddlers in unison, and a person in the stern to steer the boat.
Originating in ancient China, Dragon Boat Racing is one of the fastest growing water sports in the world. There are many benefits from fitness to the social and team-building aspects, to raising funds for charity.
Come view the Dragon Boat Races on July 9 at Lake Meridian in Kent as part of Kent's annual Cornucopia Days festival.
The races begin at 8:30am and finals are after 3pm. Nearly 30 teams are coming in from all over Canada, Washington and Oregon, along with individual paddlers from across the nation! Many Puget Sound area teams are racing for the honors of the day, which is the largest Dragon Boat Race in the state of Washington.
You can count on food, fun and displays for all ages.
Lake Meridian Park is located at 14800 SE 272nd Street in Kent.