17 of the Best Lake Towns in the U.S.
June 24, 2022 at 1:04 p.m.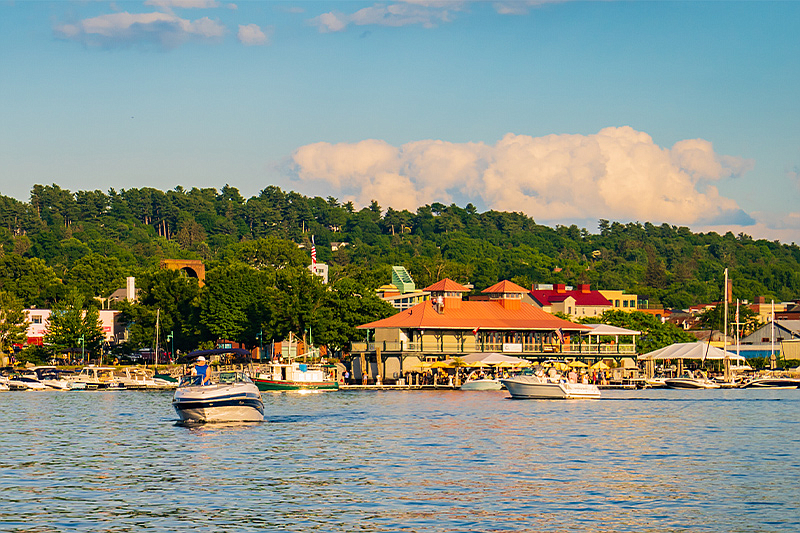 ---
From coast to coast, the U.S. is full of picturesque lakes and charming communities that surround them. Imagine spending day after day at the lake fishing, swimming, or simply cruising around in your boat.
For water enthusiasts looking for new places to ship off, Boatline has compiled a list of the 17 best lake towns in the U.S.
Chelan was ranked in the top-3 for the 2022 list.
This is how Boatline describes Chelan: "Chelan presents a quant Main Street charm on the southeast end of this Washington lake of the same name. The city's annual population of approximately 4,000 people booms during the summer months when tourists and lake-house owners flock to the clear waters for boating and swimming. Get a bird's-eye view of the Cascade Mountains on a parasail or raise a glass at one of the area's 30-plus wineries."
The other top lake towns, according to the survey, are Bigfork, Montana; Burlington, Vermont; Grand Lake, Colorado; Grand Marais, Minnesota.
To view the full list, which includes video postcards for Chelan and the other lake towns, visit https://www.boatline.com/blog/2022/05/25/17-of-the-best-lake-towns-in-the-u-s/