Have your cake and eat it too: Great heart health dessert recipes
June 3, 2022 at 10:14 a.m.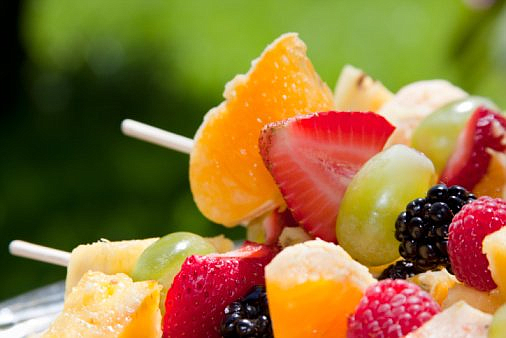 ---
The aim of healthy nutrition is a critical one, especially for those who want to achieve optimum heart health. But how necessary is it to do without the sweet things in life? As it turns out, it's not necessary at all. Just add a dash of resolve, a pinch of creativity, and stir. The results are a lot tastier than you might have imagined. Check out our suggestions for some truly amazing, impeccably flavorful heart healthy desserts and drinks.
Strawberry Shortcake
Ingredients:
Sliced strawberries: 6 cups
Plain, fat-free yogurt: 3/4 cup
Sifted whole wheat pastry flour: 1 3/4 cups
Sifted plain flour: 1/4 cup
Low-sodium baking powder: 2 1/2 teaspoons
Sugar: 1 tablespoon
Chilled trans-free margarine: 1/4 cup
Chilled skim milk: 3/4 cup
Instructions:
Mix flours, sugar, and baking powder in a large bowl.
Cut the chilled margarine into the bowl, using a fork to break it into small chunks.
Add the chilled skim milk.
Stir into a moist dough.
Knead the dough by hand and use a rolling pin to shape it into a 1/4 inch thick rectangle.
Slice the dough into 8 squares.
Bake at 450 degrees on a baking pan until golden.
When ready to serve, simply add strawberries and yogurt and commence devouring.
Fresh Fruit Kebabs
Ingredients:
Fat-free, sugar-free lemon yogurt: 4 ounces.
Lime juice: 1 teaspoon
Lime zest: 1 teaspoon
Pineapple chunks: 4 to 6
Whole strawberries: 4 to 6
Peeled and diced kiwi: 1
Banana slices: use approximately half a banana
Red grapes: 4 to 6
Skewers: 4
Instructions:
Mix the yogurt, lime juice and lime zest in a bowl and refrigerate covered.
Spear the individual fruit pieces onto the skewers.
Serve, dipping the fruit pieces into the previously prepared yogurt, lime and lemon mix.
Cranberry Spritzer (a great anytime drink for healthy nutrition)
Ingredients:
Low-calorie cranberry juice: 1 quart
Fresh lemon juice: 1/2 cup
Carbonated water: 1 quart
Sugar: 1/4 cup
Raspberry sherbet: 1 cup
Lemon or lime wedges: 10
Instructions:
Refrigerate the juices and water until cold.
Mix the juices, water, sugar and sherbet into a large pitcher.
Serve by pouring into chilled glasses, with lemon or lime wedges.
Peaches A La Mode
Ingredients:
Peeled, sliced peaches: 2
Cinnamon: 1/8 teaspoon
Low-fat granola: 1/3 cup
Fat-free vanilla ice cream: 1 cup
Instructions:
Preheat oven to 350 degrees.
Put peaches in a baking dish lightly coated with cooking spray.
Bake 30 minutes.
Sprinkle with granola and cinnamon.
Courtesy Spot55