Free Advice
"Journal Words from 1965"
Sharing Stories
August 1, 2022 at 5:44 a.m.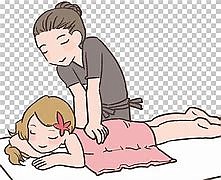 ---
---
"Journal Words from 1965"

"I stand for NO secrecy in government!
We should know what we are doing even before we (they?) do it.
We must learn to talk straight AND think straight.
I mean by straight, omnidirectionally—logical...
for the greatest benefit of ALL.
We can afford U.S."

[That's "us" as in "United States" as well as "us" as in all of us citizens. T

hese words I wrote so long ago in my journal surprised me when I just found them. They seem as 

appropriate now, as then. Here's another suggestion written on the same page. It is, perhaps, easier advice to follow! 😊]

"An Act of Love:
Massage.
Everyone should massage someone else's shoulders every day."

[I now advise adding daily self-massage...to keep those joints functioning!]

John W. Sweazey retired Emeritus from the University of Washington at fifty, having mentored a number of students who continued to visit him for many years afterward.

SHARING STORIES is a weekly column for and about the 50 plus crowd living in the Puget Sound region. Send your stories and photos to ariele@comcast.net. Tell local or personal stories; discuss concerns around aging and other issues; share solutions, good luck, and reasons to celebrate; poems are fine too. Pieces may be edited or excerpted. We reserve the right to select among pieces. Photos are always a plus and a one-sentence bio is requested (where you live, maybe age or career, retired status, etc.).
SHARING STORIES is featured on www.northwestprimetime.com, the website
for Northwest Prime Time, a monthly publication for baby boomers, seniors, retirees, and those contemplating retirement. For more information, call 206-824-8600 or visit www.northwestprimetime.com. To find other SHARING STORIES articles on this website type "sharing stories" or a writer's name into the search function above.