Spring thing: Eating eggs can be healthy
April 27, 2022 at 3:05 p.m. | Updated April 27, 2022 at 3:05 p.m.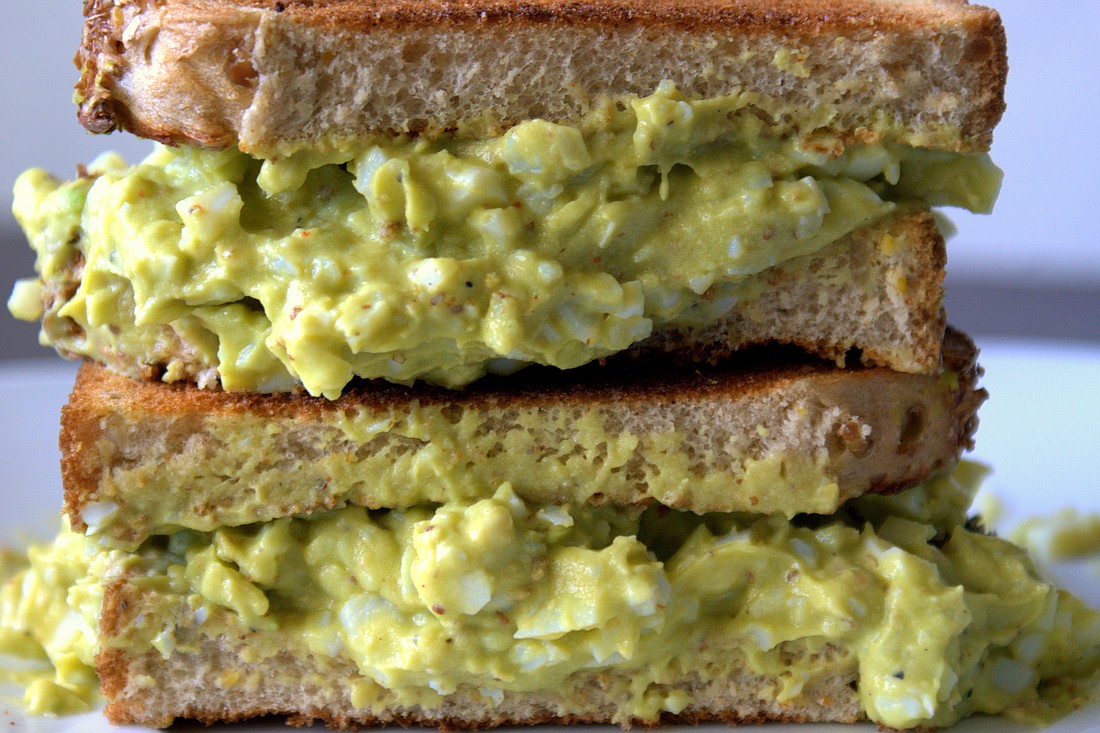 ---
---
Eggs have gotten a bad reputation in the last 20 years. But based on newer research, the American Heart Association now is happy if you have three or four eggs a week. Eggs are a great, inexpensive source of protein. 

Spring is the time when chickens biologically start working overtime to make eggs. You can crack and freeze raw eggs, which will keep well frozen for a year. Follow these easy and healthy low-salt egg recipes for part of your healthy diet. Your sodium limit for the day should be about 2,000 milligrams, so all the ideas below fit right into a low-salt diet. You can also use egg substitutes in most recipes.
Simple hard-cooked eggs
Warm eggs before cooking by rinsing with hot tap water. Put eggs in a single layer in a pan, cover with cold water. Heat the water to a boil, remove pan from heat immediately, and cover the pot with a lid. Let the eggs sit in the water for 15 to 20 minutes to cook. Drain eggs in a sieve and rinse with cold water to cool quickly. Refrigerate.

Egg salad sandwich filling
 
3 hard-cooked eggs, cooled1/4 cup mayonnaise 1 stalk celery, diced
1/4 teaspoon dried mustard powder
1/8 teaspoon paprika
Peel and chop hard-cooked eggs. Add other ingredients and stir gently. Use this filling to top a cracker or serve as a sandwich with bread or pita. Add sliced cucumber or a lettuce leaf for added crunch.
Nutritional information:
Calories: 79, Carbohydrates: 3 grams, Protein: 3 grams, Sodium: 106 milligrams
Fluffy French toast3 eggs 
2 tablespoons sugar
1 cup milk 
1 teaspoon cinnamon 6 slices stale breadIn a shallow dish, beat eggs slightly. Add sugar, milk and cinnamon. Soak the bread in the egg mixture, turning to coat both sides. Grease and heat a griddle or fry pan. Brown bread on one side, turn and brown other side. Serve with butter, margarine and syrup, or fresh strawberries. Freeze any leftover French toast for a quick treat later; just reheat in microwave.
Nutritional information:
Calories: 255, Carbohydrates: 43 grams, Protein: 12 grams, Sodium: 168 milligrams
Poached egg for one1/3 cup water
1/8 teaspoon white vinegar
1 large egg
Pepper
 Add the water and white vinegar to a 6-ounce custard cup. Break egg into cup, pierce egg yolk with toothpick, and cover dish loosely with plastic wrap. Place in microwave and cook for 1 minute or until desired consistency is reached. You may need to experiment with cooking times based on the wattage of your microwave and taste preference. Immediately remove egg from hot water with a slotted spoon because it will continue to cook. Serve with pepper to taste.
Nutritional information:
Calories: 72, Carbohydrates: 
0 grams, Protein: 6 grams, Potassium: 70 milligrams, Sodium: 73 milligrams  
[Contributor Katy G. Wilkens recently retired as registered dietitian and department head at Northwest Kidney Centers. The National Kidney Foundation Council on Renal Nutrition has honored her with its highest awards for excellence in education and for significant contributions in renal nutrition. She has also been awarded the Medal of Excellence in kidney nutrition from the American Association of Kidney Patients.]
Eating Well, Living Well classes
Studies show that working with a registered dietitian can delay kidney failure and postpone dialysis for longer than two years. FREE nutrition classes taught by Katy's former team of registered dietitians are available at convenient times and locations around Puget Sound.
Eating Well, Living Well classes teach people how to eat healthier to slow the progress of kidney disease and postpone dialysis. Learn more at www.nwkidney.org/classes.
View and download this publication.
---
Inspire Positive Aging Award Winners!
The recipients of Sound Generations' 2022 Inspire Positive Aging Awards were celebrated at a June 16 luncheon.
---
A Birthday Gift Safety Manuel
I'm sure most men would agree that buying a birthday gift for your wife is fraught with danger
---
Filipino Village and Senior Housing Community Opens
Seattle's Filipino Community Village and affordable senior housing project opened in June
---
Where in Washington?
And the winner is...
---
Mt Si at Midnight
My best friend, Miggs, loved to climb and coaxed me up anything that was a hill if she could catch me in an unguarded moment. I hated a stiff climb, as even in those long-ago days I was plagued by shortness of breath. She could talk me into the effort by reminding me of how wonderful the view would be from the top. I have always been a push-over for a view.
---