Now serving south Snohomish County
Providence ElderPlace expands comprehensive program of healthcare and adult day health services to seniors in Snohomish County
Additional expansions coming soon
October 19, 2021 at 12:00 a.m.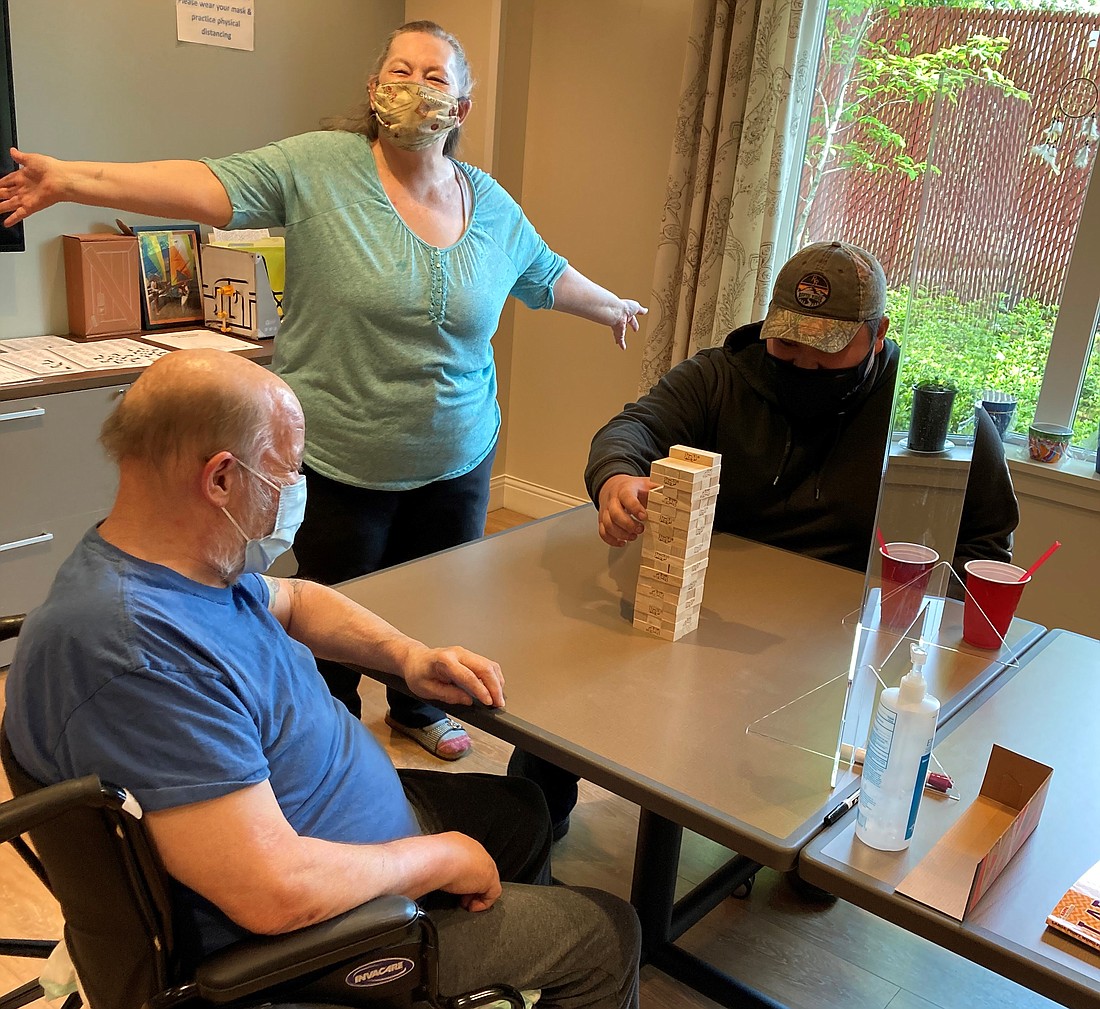 ---
---
Providence ElderPlace
, a comprehensive program of healthcare and adult day health services for seniors who are so sick or frail they would qualify to live in a nursing home, is expanding for the first time into Snohomish County.
The program has operated in King County since 1995 and has expanded gradually to include facilities in South Seattle, West Seattle, Kent and Redmond. There is also a site in Spokane. Operated by Providence Health & Services, ElderPlace aims to keep seniors healthy and in the community, whether that is in their homes alone, with family, in an adult family home, or assisted living facility. Providence ElderPlace provides them with all of their medical care, adult day health and social services, transportation to the Providence ElderPlace centers, and in some cases even covers housing. Many participants have multiple chronic diseases and 98 percent qualify for both Medicare and Medicaid.
Providence ElderPlace, which already serves more than 1,000 participants, now is expanding to accept seniors who live in Mountlake Terrace, Lynnwood, and Bothell (zip codes 98020, 98021, 98036 and 98043).
"We are so excited to offer our program to seniors in Snohomish County," said Providence ElderPlace Executive Director Susan Tuller. "We truly believe that if this program did not exist, many of our participants would need nursing home care or would be at significant risk for hospitalization because they're not in settings providing all the care they need."
Most participants come to the Providence ElderPlace centers at least once a week for exercise, regular doctor visits, lunch and a chance to socialize with other seniors. For the first time since the COVID pandemic started in March 2020, prospective participants and their loved ones will be allowed to tour the centers in-person. Residents of Snohomish County who qualify will be enrolled at the Providence ElderPlace center at 8632 160th Ave. NE, in Redmond. All transportation to and from the center is provided as part of Providence ElderPlace's wrap-around services.
"During the pandemic we saw a lot of family members who simply needed a break from taking care of their elderly loved ones," said Jeremy Edmonds, Providence ElderPlace outreach and marketing liaison. "And yet, they couldn't imagine sending them to a skilled nursing facility or assisted living home. Providence ElderPlace offers the perfect alternative to keep these beloved seniors in their home, and to get them the services they need to be healthy and to thrive."
In the 26 years that Providence Elderplace has operated in King County, time has proven the program works. At a time when healthcare systems are penalized for hospital re-admissions, Providence ElderPlace's numbers outperform the average population. While the latest hospital re-admission rate for the general Medicare population is 17.1 percent over a 30-day period, it's 16 percent for Providence ElderPlace.
A 2020 patient satisfaction survey of Providence ElderPlace residents in Washington found:
93.6% Overall Satisfaction (Very Satisfied & Satisfied) with response to COVID.
86% indicated that Providence ElderPlace helped them feel engaged and socially connected at home during COVID.
92% indicated that Providence ElderPlace provided care, tests, or treatment needed during COVID.
94% indicated that Providence ElderPlace was responsive to questions, needs and concerns during COVID.
91% of participants indicated that Providence ElderPlace kept them as informed about the COVID pandemic as they wanted to be.
Because Providence is paid a monthly rate per participant, the program is incentivized to keep its participants as healthy as possible by closely monitoring their health, their medications, and their well-being to keep them out of the hospital and the nursing home.
Robert Hellrigel, chief executive of Providence Home and Community Care, which oversees Providence ElderPlace, said many people come to the program as their lives are spiraling out of control. "They can't manage their chronic conditions. They don't understand their options. They fear going to a nursing home and don't know where to turn. Providence ElderPlace wraps you up in this big warm blanket and says `you're covered, we're going to get your symptoms under control.'"
Added Edmonds: "Providence ElderPlace is flexible, proactive and reactive at the same time. We use a team approach and will be with you and your loved ones every step of the way."
Providence ElderPlace is part of the national Program of All-Inclusive Care for the Elderly (PACE), which started in 1990 and serves about 55,000 participants in 30 states.
Mimi Smith is marketing coordinator for Snohomish County participants. Reach her at LaMeisha.Smith@providence.org or 206-760-6312. Kathryn Gruber is marketing and enrollment specialist for Providence ElderPlace in Redmond. Reach her at 206-496-4830 or Kathryn.Gruber@providence.org. Dr. Yan Chen is primary care physician at Providence ElderPlace Redmond. She oversees medical care for all ElderPlace participants at that location and is fluent in English, Mandarin and Cantonese. Registered nurse case manager Daniel Betew is fluent in English, German, Arabic, Amharic and Tigrinya. Find more information about Providence ElderPlace at ElderPlace Redmond | Providence.
See How Lisa Finds Help for her Mom | Providence ElderPlace PACE Washington - YouTube
View and download this publication.
---
Inspire Positive Aging Award Winners!
The recipients of Sound Generations' 2022 Inspire Positive Aging Awards were celebrated at a June 16 luncheon.
---
A Birthday Gift Safety Manuel
I'm sure most men would agree that buying a birthday gift for your wife is fraught with danger
---
Filipino Village and Senior Housing Community Opens
Seattle's Filipino Community Village and affordable senior housing project opened in June
---
Where in Washington?
And the winner is...
---
Mt Si at Midnight
My best friend, Miggs, loved to climb and coaxed me up anything that was a hill if she could catch me in an unguarded moment. I hated a stiff climb, as even in those long-ago days I was plagued by shortness of breath. She could talk me into the effort by reminding me of how wonderful the view would be from the top. I have always been a push-over for a view.
---