Bishop's Lodge melds luxury with authenticity for an enchanting respite
Travels with Deb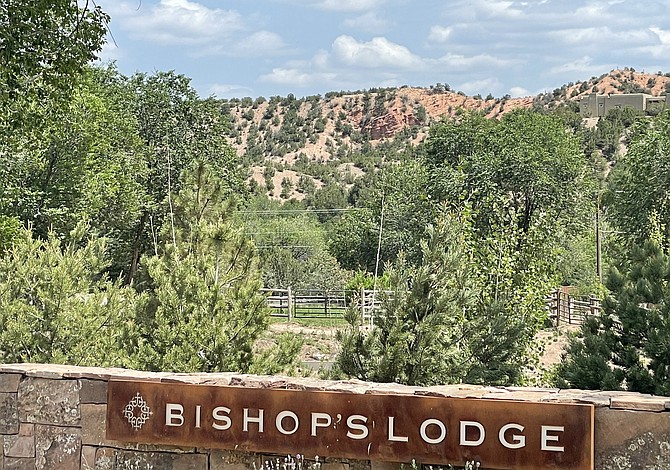 The wait is over. After a $75 million restoration, Bishop's Lodge, now an Auberge Resort, has reopened its doors and the excitement is palpable. Situated on 317 acres bordering the Santa Fe National Forest, this famed New Mexico property offers a crafted approach to luxury, imbued with a southwestern aesthetic.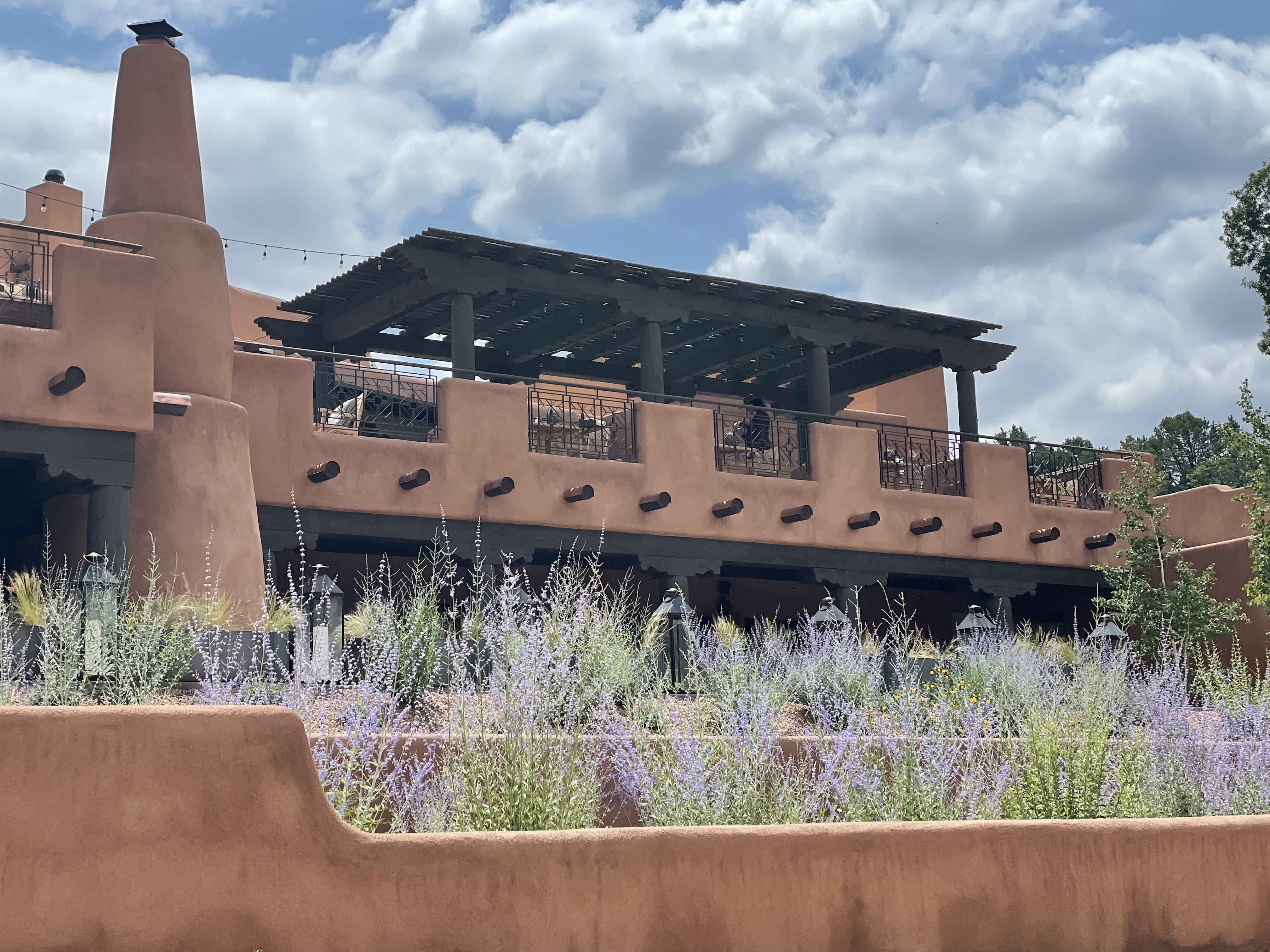 The resort has a storied history dating back to the 1860s when Bishop Jean Baptiste Lamy, Santa Fe's first archbishop, built a chapel and two-room retreat on the property. After his death in 1888, it passed through a number of owners, eventually becoming a dairy farm. 
Later, the Pulitzer family purchased the property and used it as their western residence. It was then bought by Denver mining titan, James R. Thorpe, who established a resort on the grounds. Over the years, the lodge has played host to several U.S. presidents and been a favorite of Hollywood producers in search of a rustic location and privacy.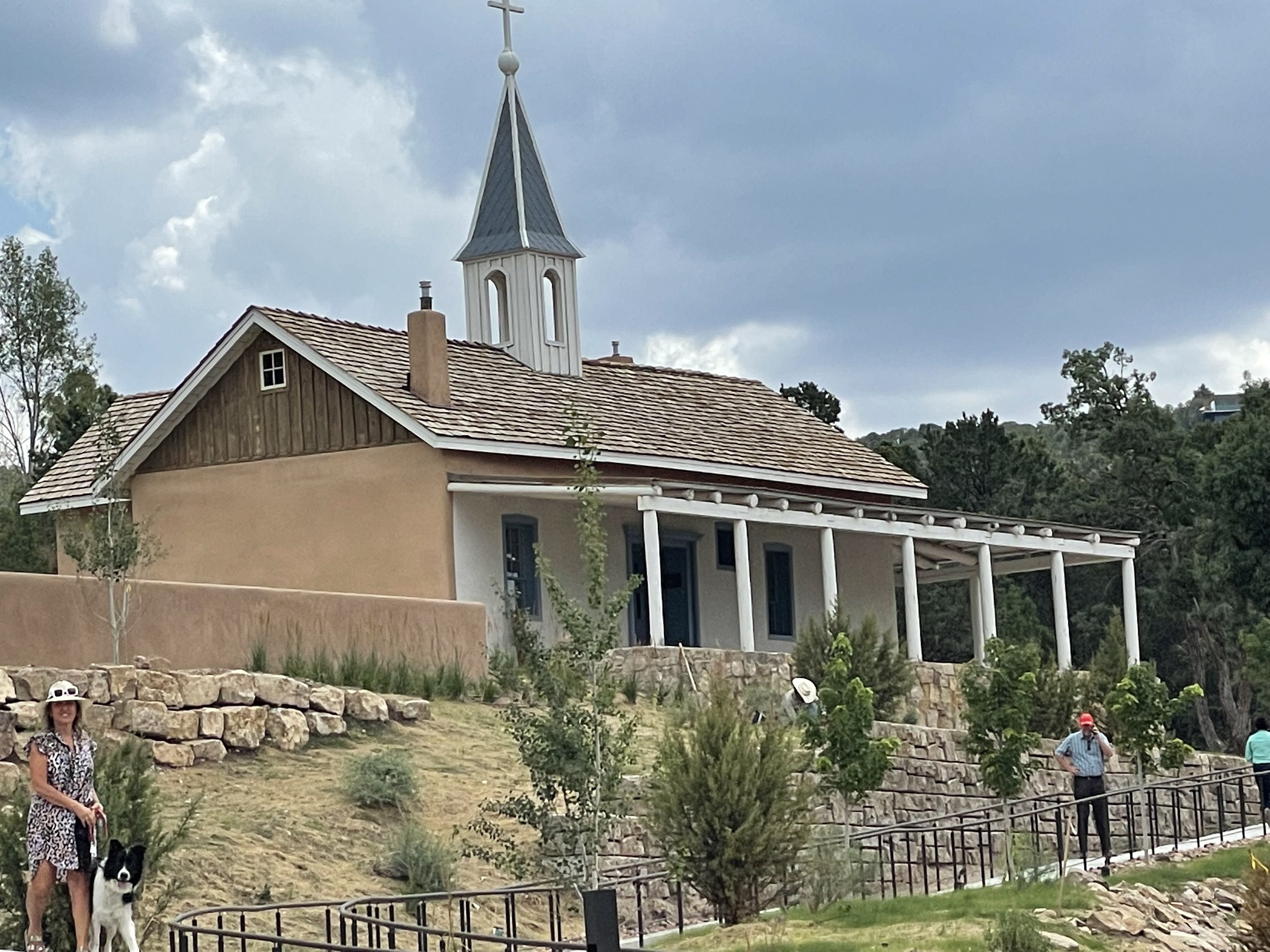 Today, Bishop's Lodge offers discerning travelers a one-of-a-kind resort destination, while continuing to pay homage to its deep roots. This is a place where you can commune with nature, stimulate those creative juices, let your adventurous spirit soar, and revive and rejuvenate, while enjoying exceptional cuisine and unbridled accommodations.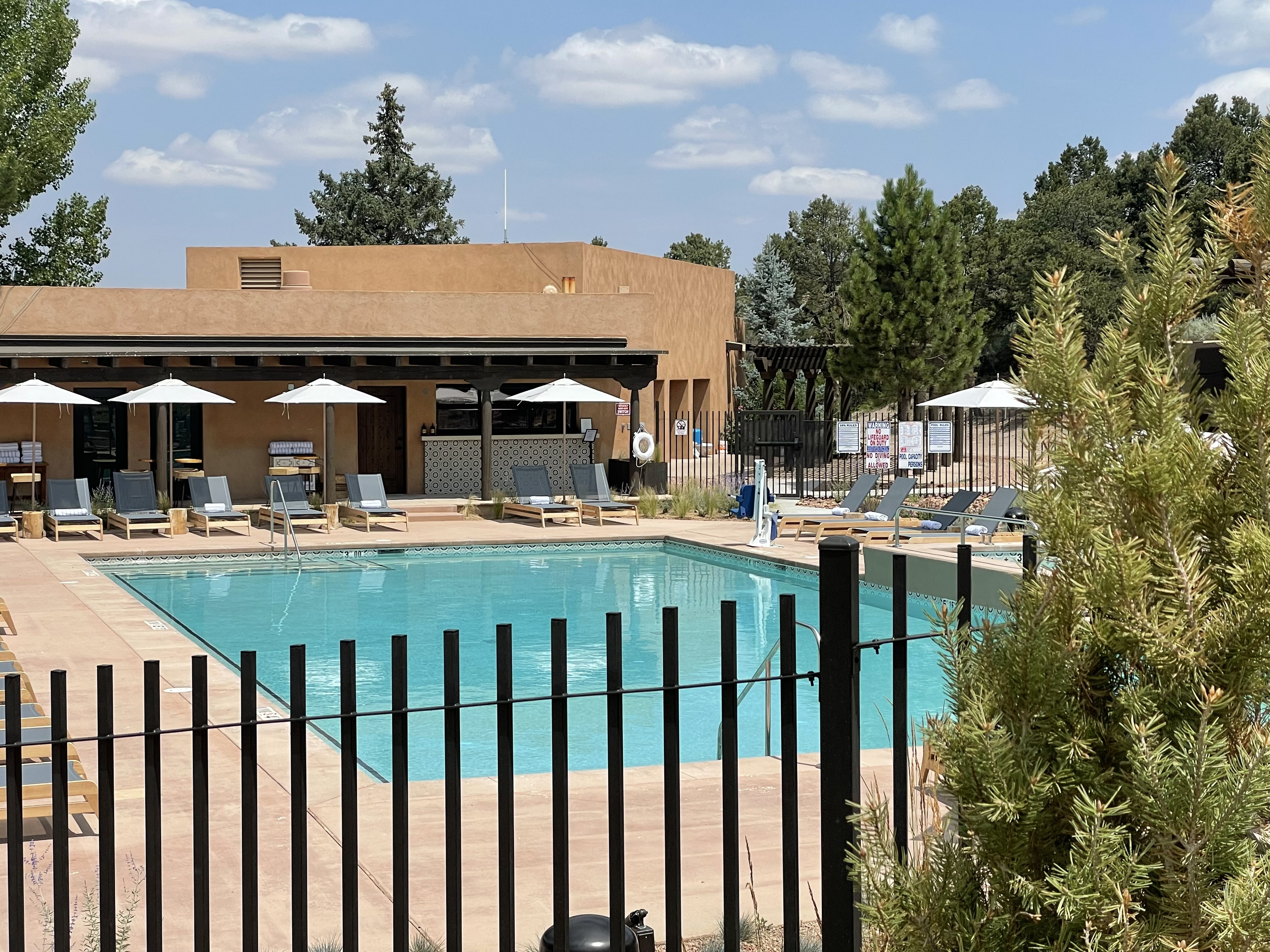 You know you're somewhere special as you drive through the entranceway of the lodge and over the picturesque wooden bridge. Immediately, you're immersed in the pristine and starkly beautiful landscape of northern New Mexico. The earthy palette of the adobe buildings complements the natural vegetation of juniper and pine trees, generating a sense of peace. You'll feel away from it all in this secluded haven, yet you're just minutes from the vibrant, cultural mecca of Santa Fe.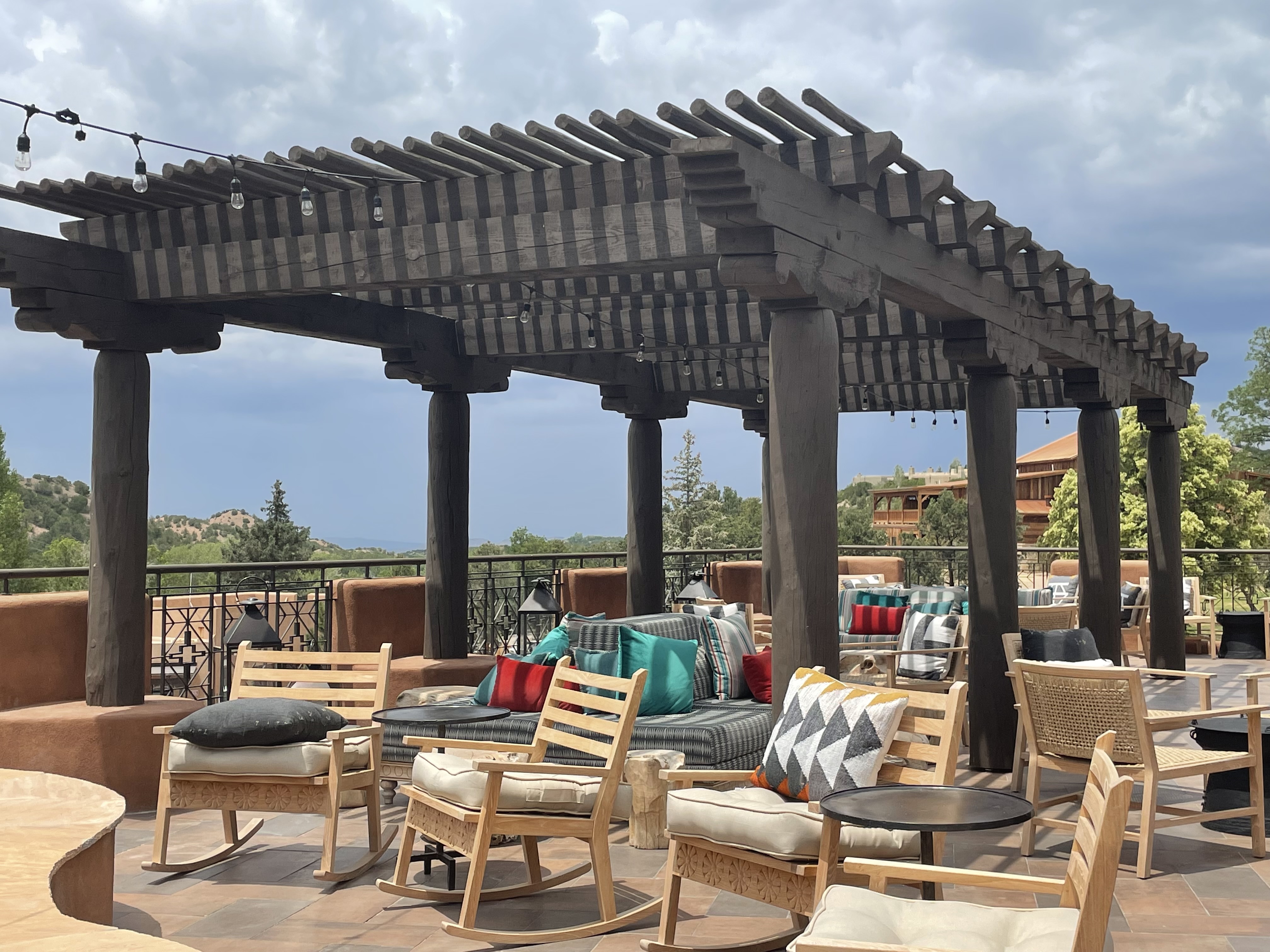 If relaxation and restoration is your intent, lolling poolside, getting a spa treatment or sitting on your terrace (or anywhere else on the property for that matter) with a good book are all fine options. Then again, simply gazing at the mesmerizing scenery will undoubtedly instill serenity.
Within the wellness realm, you can choose from a list of in-room spa treatments, but come fall, you'll be able to visit the onsite Turquesa Healing Arts Studio for everything from immersive yoga, meditation and sound therapy sessions to customized massages and facials.  The Studio will feature an outdoor sauna and shower, as well as a fragrance garden, where guests will get to pick fresh herbs to be used in their healing treatments. Your therapist will know what types of herbs can increase energy and which have the ability to soothe and calm.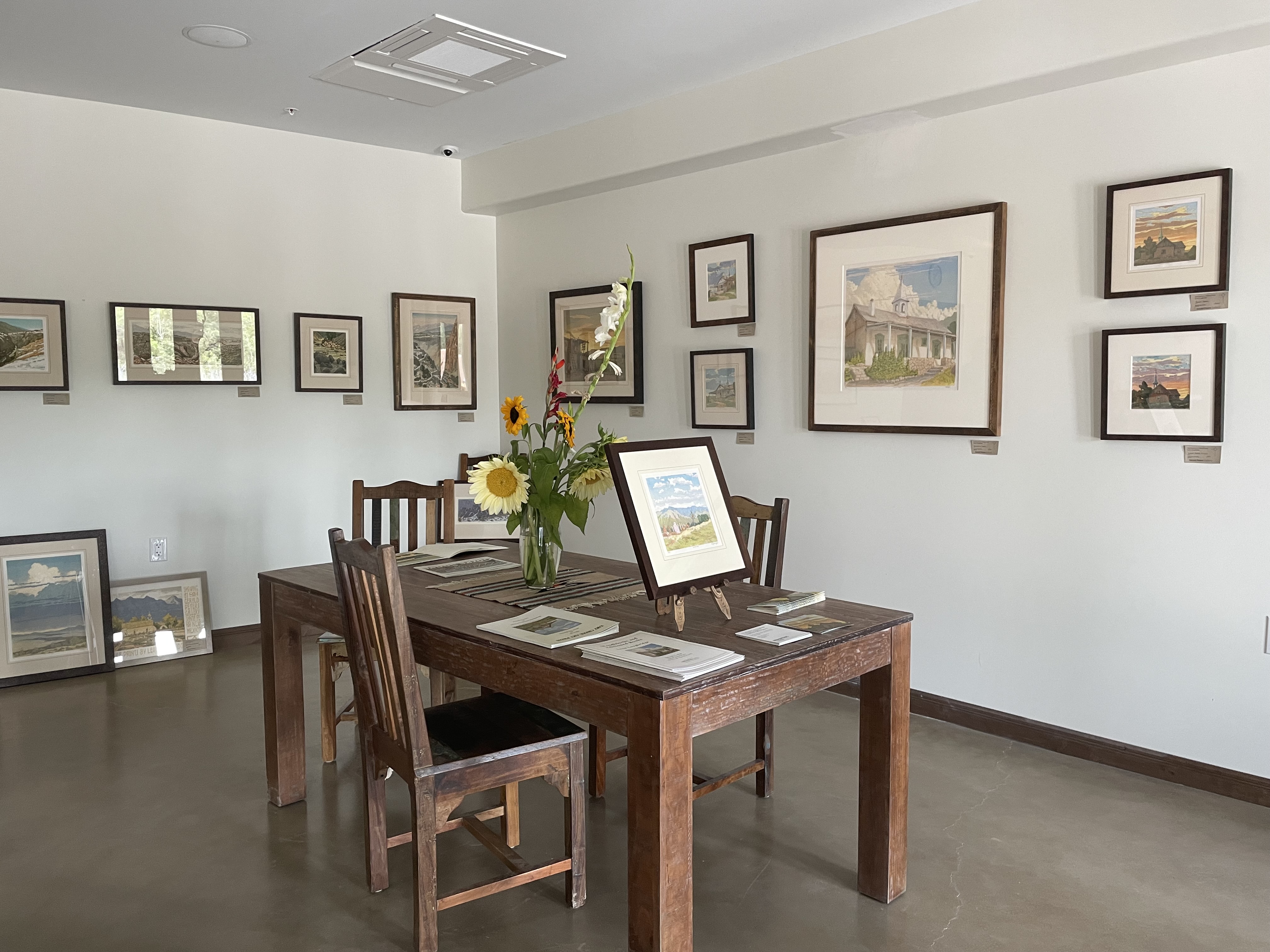 Another novel offering from the Studio is the signature Healing Art Therapy treatment, conducted by an accredited art therapist. It involves a guided meditation followed by the creation of a piece of art, as a form of self-expression and stress release. Continue to tap into your right brain with al fresco painting and ceramic classes via the resort's Artist-in-Residence program. And make sure to stop in at the Gerald Peters Gallery, where a collection of local artwork, Navajo rugs and artifacts is on display.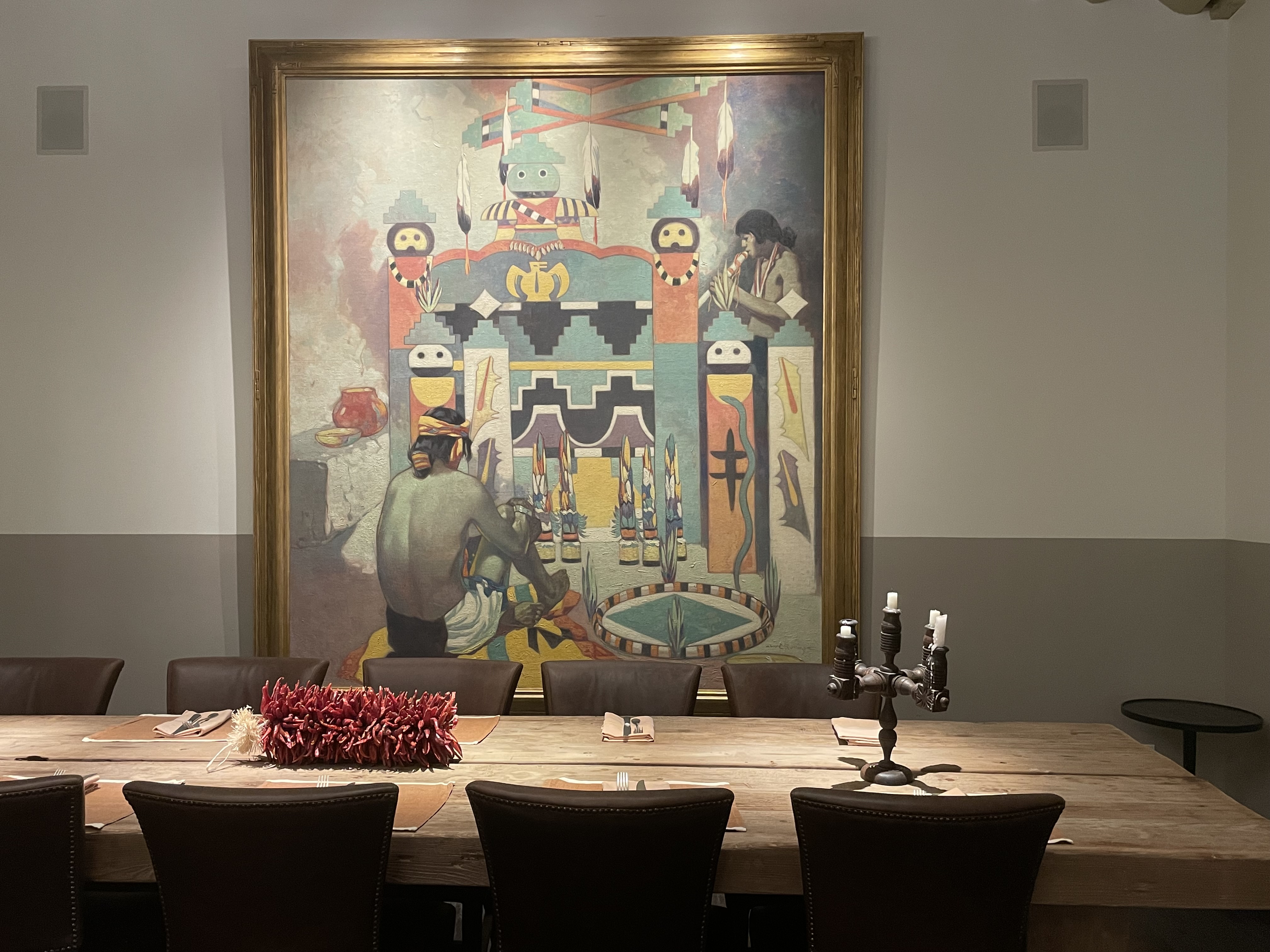 Art reigns supreme at the property, where works by notable southwestern artists, including pieces from the property's original collection dating back to the 1940s, grace the walls. It's hard not to be inspired when you're surrounded by so much beauty – inside and out. 
Off property, you might be interested in a guided walking tour of Santa Fe galleries or of Georgia O'Keeffe-related sites in the area. Other sensory-oriented experiences include Native American drum-and-rattle-making, foraging, nature walks and a chocolate immersion with Santa Fe's beloved Kakawa Chocolate House. Trust me, their chocolate elixirs are legendary!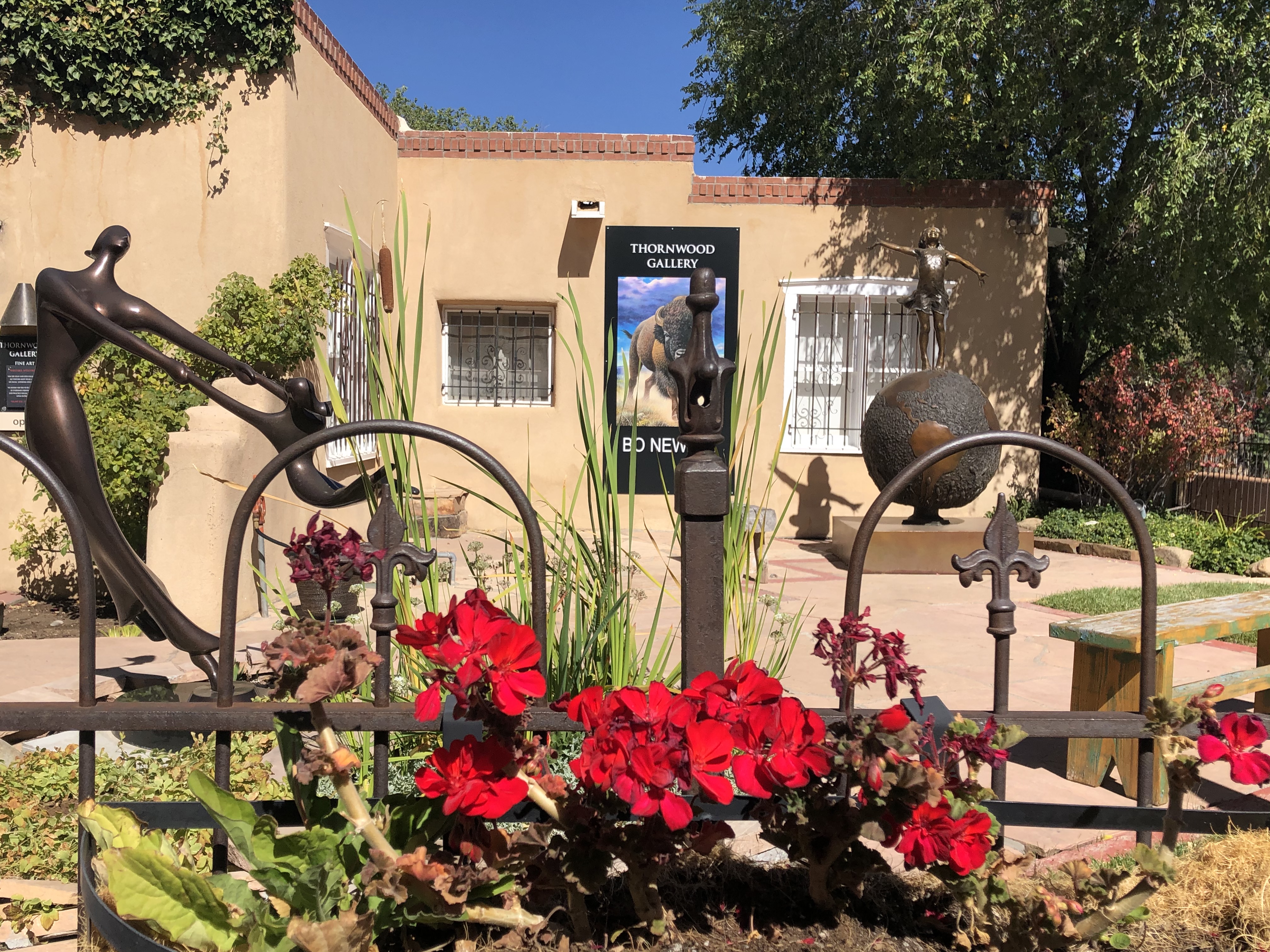 Those itching to get an adrenaline boost during their stay need not worry, as adventure is the cornerstone of the Auberge brand. The menu of recreational activities available is extensive. Lace up your hiking boots or don your riding apparel and set out to explore the trails in the Santa Fe National Forest, accessed right from the property. Hop on a mountain bike for a memorable heart-pumping ride through the mountains. Get some wave action when you raft the Rio Grande River. Or maybe you want to try your hand at fly fishing. For a true, iconic New Mexico experience, soar above the Land of Enchantment in a hot air balloon.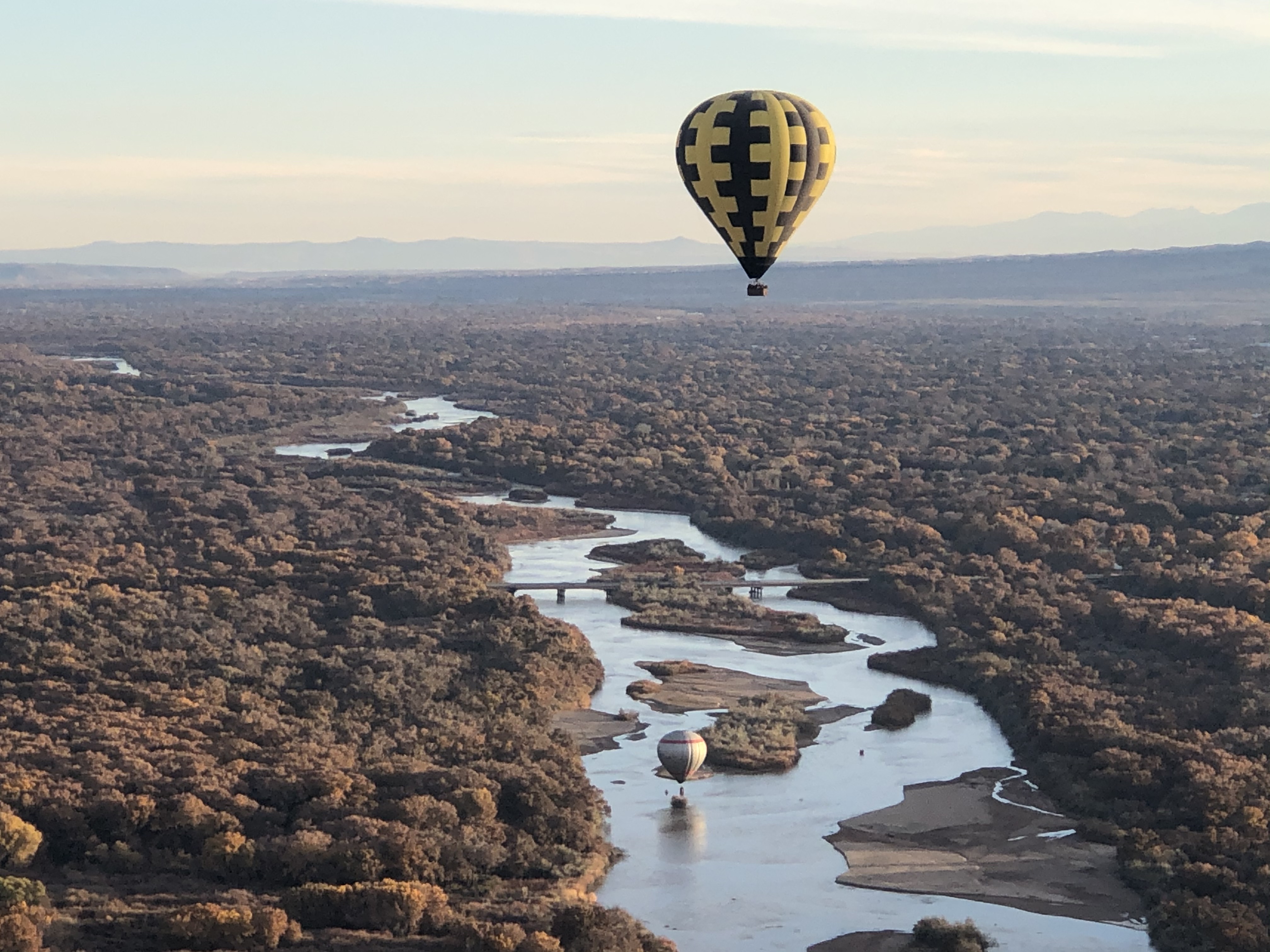 The lodge's "itinerary designers" reach out to each guest prior to his/her visit to ascertain personal interests, and then curate an individualized plan of activities.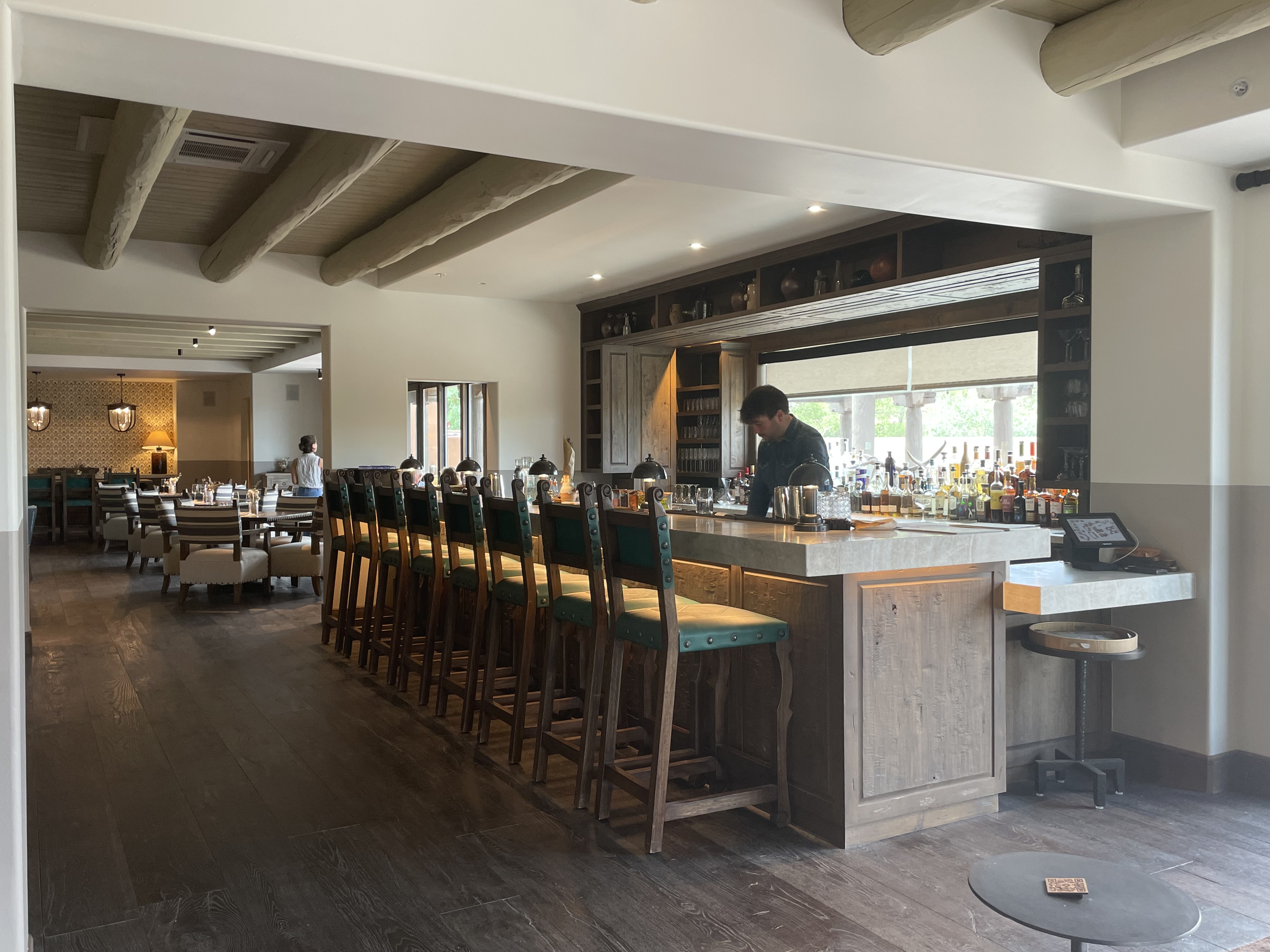 With all this recreation, you're bound to get hungry. Know that the resort's culinary scene does not disappoint. Within its main building, The Lodge, is SkyFire, the property's signature restaurant. It's attached to a bar lounge and living room, and has expansive outdoor decks with fire pits and glorious views of the Sangre de Cristo Mountains. Plenty of cozy spaces for guests to gather and enjoy a memorable meal or libation together.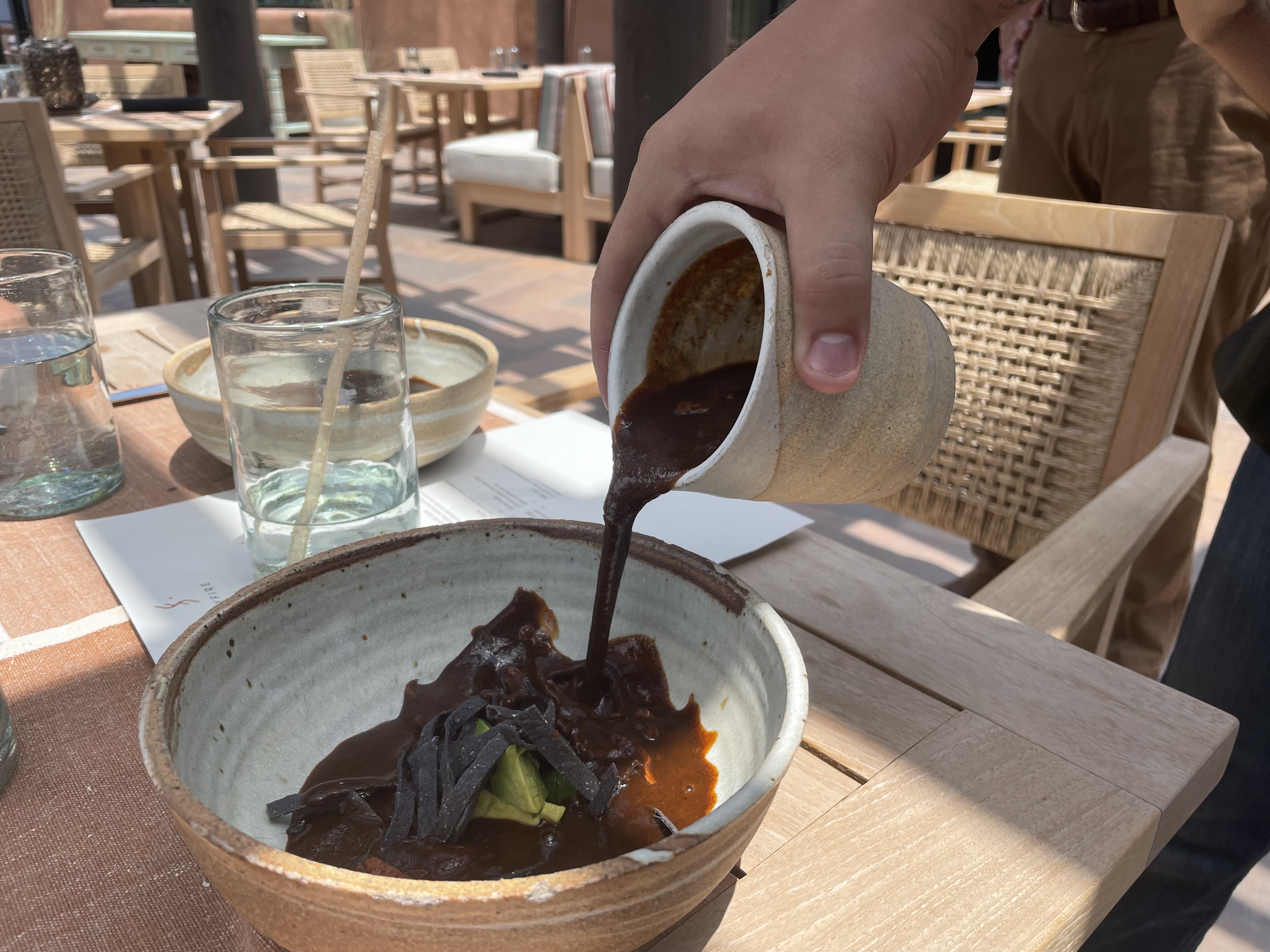 Skyfire is the brainchild of Chef Dean Fearing, otherwise known as the "Godfather of Southwestern Cuisine." The menu focuses on fresh, seasonal and local heirloom ingredients found in traditional Mexican dishes. Modern techniques come into play with innovative results that take your palette on a flavorful journey.

Offerings include bone-in-bison, line-caught, Gulf of Mexico red snapper, quail salad, tortilla soup with pheasant, spicy shrimp in red mole sauce, and stuffed agnolotti with squash and kale. Make sure to save room for the apricot pudding with buttermilk ice cream or the Mexican fritters with trio of dipping sauces.

Soon to open is Two Dogs Café, the lodge's casual eatery, offering homemade baked goods, sandwiches, fresh salads, artisanal coffees and cold-pressed juices. Pick up something to go or eat onsite at this convenient alternative.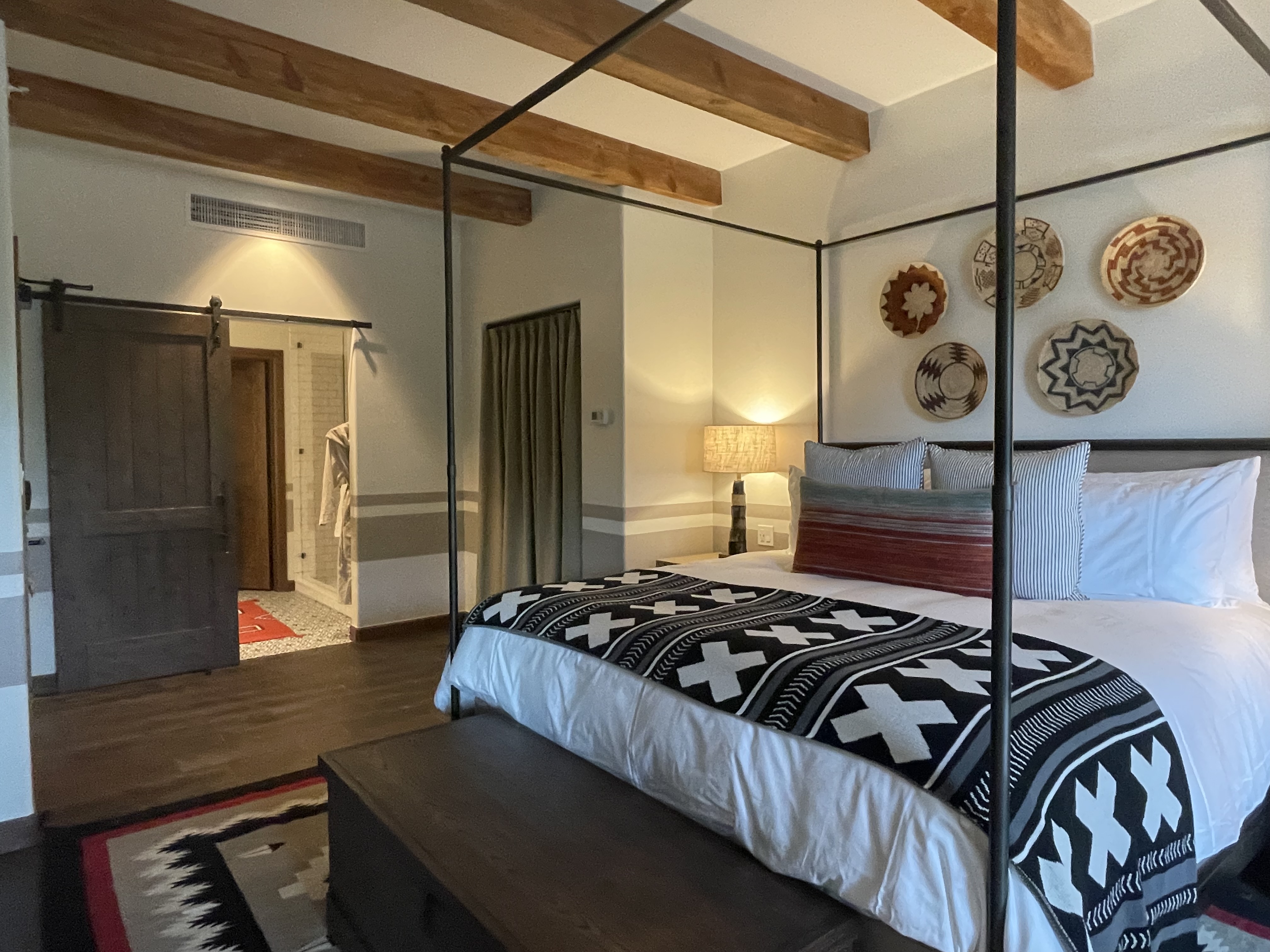 As for lodging, the resort has 100 well-appointed guest rooms, suites and stand-alone accommodations, designed in a contemporary Santa Fe style. Each of the guest rooms has its own private terrace and Kiva fireplace, as do the freestanding suites. Then there are the ultraluxe three- and four-bedroom Casitas, which boast ensuite bathrooms, living and dining rooms, a full kitchen and patio with outdoor grill.

For large families, multigenerational groups, wedding and bachelor or bachelorette parties, the twelve-bedroom Bunkhouse is the solution. This unique accommodation, constructed of reclaimed New Mexico barnwood, features a mega-sized great room with two-story stone fireplace as its focal point.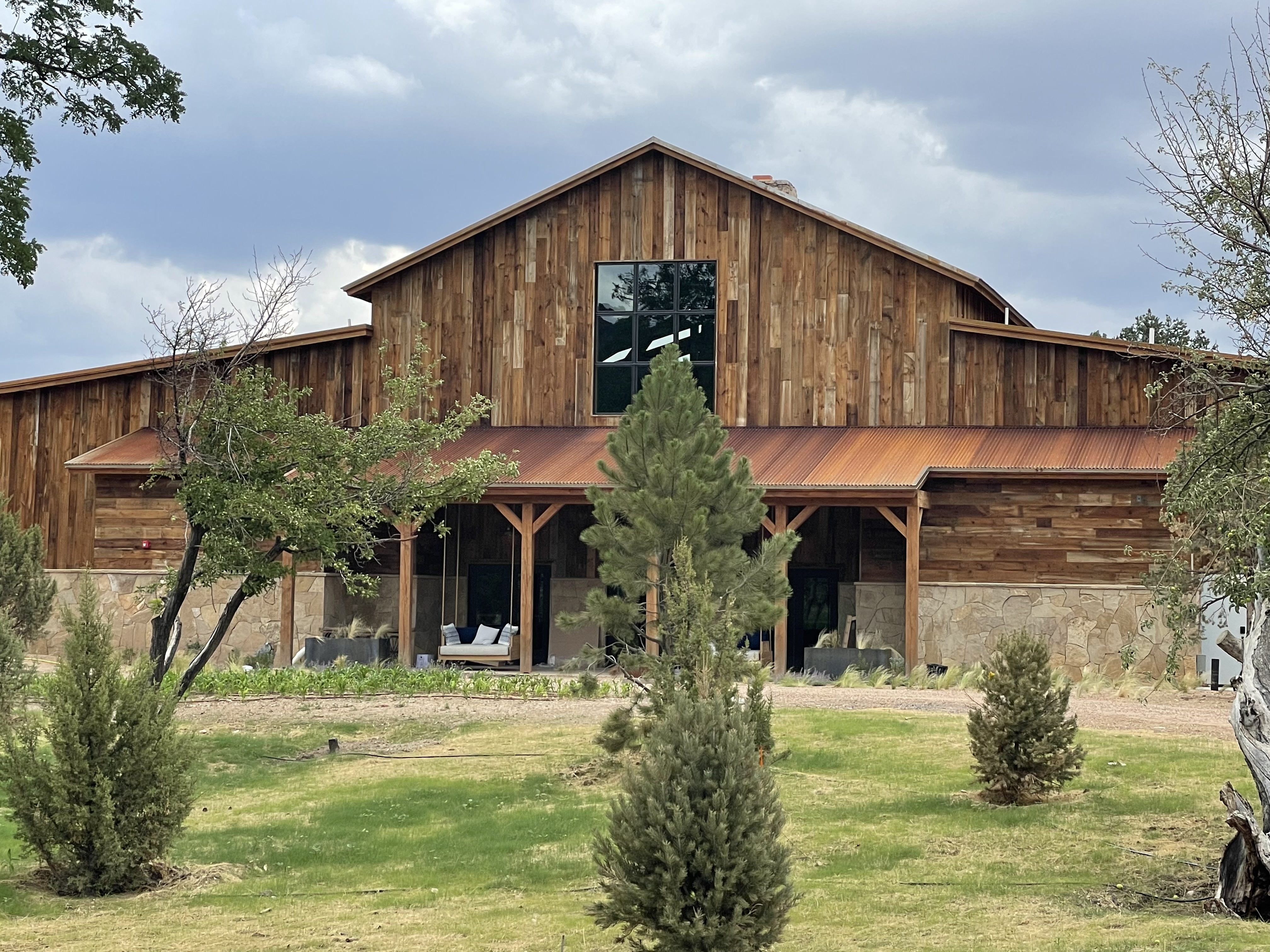 Bishop's Lodge is also a droolworthy special event destination. You can have your dream, intimate wedding at the Lamy Chapel, with its formal garden. The chapel is on the National Register of Historic Places and has been lovingly preserved. Or do it up big and hold your bash in the 3,000-square-foot Hall.
www.aubergeresorts.com/bishopslodge
Debbie Stone is an established travel writer and columnist, who crosses the globe in search of unique destinations and experiences to share with her readers and listeners. She's an avid explorer who welcomes new opportunities to increase awareness and enthusiasm for places, culture, food, history, nature, outdoor adventure, wellness and more. Her travels have taken her to nearly 100 countries spanning all seven continents, and her stories appear in numerous print and digital publications.