Merrilee Rush: Seattle's homegrown rock 'n' roll sweetheart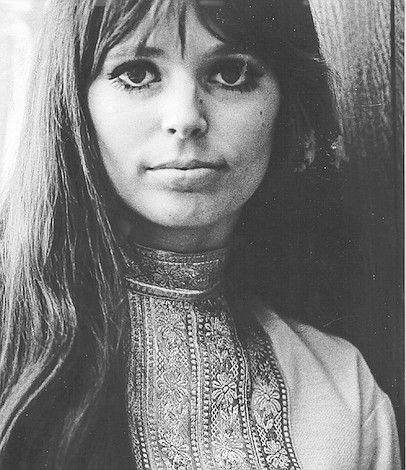 In 1960, when she was only 16, her friends wanted to audition as singers for a band from Renton called The Amazing Aztecs led by saxophonist Neil Rush (an older man at age 18). Merrilee came along to accompany her friends on the piano while they auditioned.
Neil Rush asked Merrilee if she could sing. "I loved singing harmony, but never thought I had the wherewithal to be a lead singer." She claims that when she started, she wasn't a good singer. Still, she got the job.
There was disagreement within the band about her role and the Aztecs fell apart. Neil Rush and Merrilee, under her parents' watchful eyes, went on to form other bands together, starting with Merrilee and Her Men. She soon traded in her piano for a Hammond organ when the two joined a thriving Burien-based band, the Statics, led by Doo Wop singer "Tiny Tony" Smith. The band was known for R&B music and choreographed steps.
"We were show bands and we always liked to concentrate on personalities," says Merrilee. She attributes the focus on personality to the great radio stations in the northwest. "We had KJR, which was personality jocks combined with music... guys talking to you being funny and personable. They brought something more than music to the program. I think radio had a big influence on how we trained to interact with the audience," she recalls.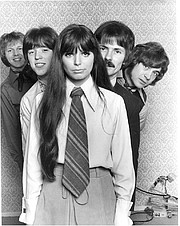 Merrilee first started performing during the era of Duke of Earl, Elvis and Little Richard. The bands played what was on the radio at the time; as she continued to perform, the repertoire expanded to stay current with popular music.
"At that time, rhythm and blues was big in the northwest," reflects Merrilee. "Tina Turner was my favorite of all time. The action was so essential... people might remember what they saw more than what they heard. When Tina and Ike Turner, Bobby Bland or James Brown came to town, we always went see them."
Then came the Beatles.
Merrilee says that Beatlemania killed the rockin' R&B music she was playing and that had been so popular in the Northwest. "Everybody had to become a pop band! So Neil and I left the Statics," and in 1965 they formed a new group, Merrilee and the Turnabouts.
By then, Merrilee and Neil Rush were an official couple—they married on July 1, 1963 and the following year had a son, Michael.
"My dad was a builder and he built us a house right across the street from them," said Merrilee. The arrangement worked well. Merrilee and the Turnabouts were booked every weekend on the circuit of teen dance venues from Seattle to Spokane, Idaho and Oregon. While Merrilee and Neil Rush performed, her parents took care of Michael, who had a built-in 'brother' at his grandparents' house.
"My brother Clay was only one year older than Michael," reports Merrilee. "My parents tried and tried for a boy and got four girls. When they stopped trying, they finally got Clay." Interestingly, Merrilee's brother and her son played together on the same team in school. "Michael was a great athlete growing up," she adds. He also became a keyboard player and singer just like his mom.