Are Seniors Still Moving into Retirement Communities During the Pandemic?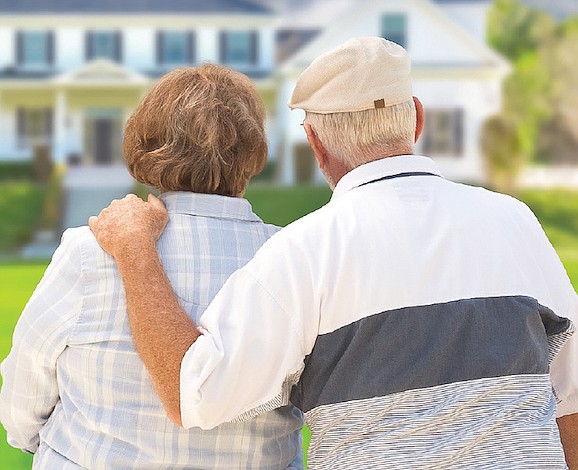 The short answer is yes.
According to the American Association of Retirement Communities, inquiries about moving into retirement communities may have slowed since the coronavirus crisis began, but those still looking seem more motivated to make the move.
"It's anybody's guess as to when life will 'go back to normal,' states the Association's website, but the new normal includes many reasons why people are still moving into retirement communities.
A recently minted senior community resident said that he and his wife made the move, and "It's a great place to be quarantined." The couple was motivated to sell their home during the "hot" real estate market and then had to move right away because their home sold so quickly. They had already selected their top pick for a retirement community before the pandemic hit. When their house sold, they decided to move, in part, because of the precautions that are in place at senior facilities. The couple feel that the staff at their new community is looking after them and taking all the necessary safety precautions. Stiff restrictions have been in place at assisted living communities since the pandemic began. While independent living communities haven't had the same level of restrictions, they are keeping up with all safety regulations. Safety and support are some of the reasons people are still making the move.
A top senior living referral organization, A Place for Mom, lists several benefits of living in a retirement community amid coronavirus.
"Unique amenities. Specialized services. Simplified daily living... Whether eliminating stress related to supplies, transportation or figuring out what to make for dinner—anxieties and physical demands like these are greatly reduced," writes the organization's editor, Merritt Whitley. Retirement communities have their sights set on safety; living in a controlled environment with safety and sanitation protocols in place can reduce anxiety and makes a lot of sense for some older adults.
Information about coronavirus changes rapidly, but senior living communities are dedicated to staying informed. The Centers for Disease Control (CDC) offers guidance to senior housing on best practices. Retirement communities stay on top of the outbreak by staying in touch with the CDC and also by following the latest state guidelines.
The article lists five benefits for moving into a retirement community during the COVID emergency.
1. Safety and security. Senior living communities are especially focused on preventing coronavirus from spreading. They have instituted amplified cleaning practices, including strict use of hand sanitizers and masks. They monitor deliveries and may limit or monitor all visitors before entering. Communities also keep large quantities of essential supplies on hand at all times.
2. Connection in a time of social distancing. Even with social distancing rules in place, retirement communities can offer more connection and activity than living at home. Staff can assist residents to connect with their loved ones through careful in-person meetings, or even help their residents set up video chats. Creating safe group activities can be a bit more challenging, but the article quoted Mary Pat Taylor, a retirement community activity director, who said that she works to come up with safe and fun activities every day. Hallway activities have increased, with residents sitting at the threshold of their door but engaging in planned activities such as singalongs, bingo, happy hour or even group exercise they can do in their doorway. Performances may take place outdoors, where residents can watch from their balconies or patios.