Joyous Ruminations #7
Sharing Stories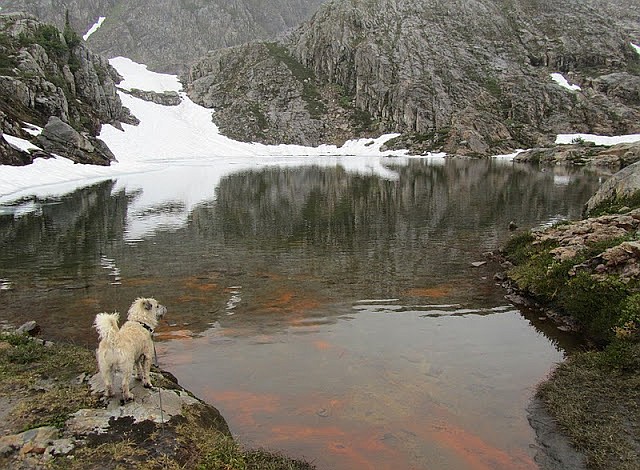 What I am most thankful for right now are my dogs. Cedar and Luna are constantly near me, whether they're curled up in their beds in my office as I work or plastered against me as I sleep. They are just as happy traipsing up forest trails with me as they are spending a day hanging out, playing video games while it rains. They remind me to take joy in simple everyday things, like a good meal, a kind word, or a ray of sunshine. They provide unconditional, unquestioning love and trust, and I am grateful I have that reminder to be worthy of it. I am also thankful for the laughter they bring into each day. No matter what I am feeling about the state of the world and its politics, when I see Luna rolling ridiculously on top of a lumpy toy, or Cedar trying to look innocent while there is still a piece of shredded tissue stuck to his muzzle, everything fades away but the humor of the moment. They keep me engaged with them and the world around us in many ways I feel I would miss out on if I were navigating life without dogs. I can't imagine that! The gratefulness I feel brings warmth and tenderness, but also hope. Maybe being grateful for what we have in front of us also opens us to the possibilities of joy in the future as well.
Tina Brooks is a Washington woman taking Ariele's online class, Joyous Ruminations. This is her response for the seventh session. Homework: What am I most grateful about in my life right now? Why does that make me grateful? How does that make me feel?
SHARING STORIES is a weekly column for and about the 50 plus crowd living in the Puget Sound region. Send your stories and photos to ariele@comcast.net. Tell local or personal stories; discuss concerns around aging and other issues; share solutions, good luck, and reasons to celebrate; poems are fine too. Pieces may be edited or excerpted. We reserve the right to select among pieces. Photos are always a plus and a one-sentence bio is requested (where you live, maybe age or career, retired status, etc.).
SHARING STORIES is featured on www.northwestprimetime.com, the website for Northwest Prime Time, a monthly publication for baby boomers, seniors, retirees, and those contemplating retirement. The newspaper can be found in the greater Seattle area and other Puget Sound locations. For more information, call 206-824-8600 or visit www.northwestprimetime.com. To find other SHARING STORIES articles on this website type "sharing stories" in the search function above.