Redesigning the Holidays During COVID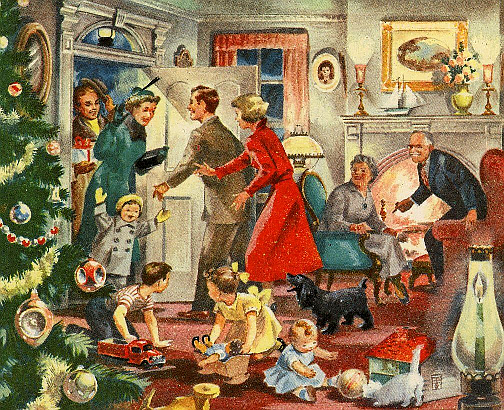 On NBC's Meet the Press, Dr. Michael Osterholm, director of the Center for Infectious Disease Research & Policy, provided a quote for everyone to consider during the holiday season and beyond: "If you really love your family, you won't go home for Thanksgiving or Christmas and end up infecting Mom or Dad or Grandma or Grandpa... This is our COVID year. Let's accept it. It's not like last year and it's hopefully not going to be like next year. But I have seen far too many situations where, at family get-togethers, someone brings the virus into the household—unknowingly—and then four weeks later at least one or more of the family members are dead. No one wants to be responsible for that. So, if you really love your family...think through this and give them the greatest gift at all. That is, distance yourself this year and don't expose them. It's not ideal and we know that." Dr. Osterholm went on to say that he believes next year things will be greatly improved.
Medical advances worldwide will hopefully in the next few months lead to multidrug treatments that can stop severe cases of COVID-19 from becoming fatal. However, we are not quite there yet and so this year you may want to break with tradition and plan something different to insure you and your loved ones have a safe holiday season.
Bernard Davidson, a psychologist at the Medical College of Georgia at Augusta University, said this is the year to have a serious talk with your loved ones in advance of Thanksgiving and Christmas.
"Adjusting expectations of what we are able to do this year... shows how much we care about each other," said Davidson, who suggests you tell your loved ones that you do not want to risk any unintended exposure to the coronavirus. Many older adults, who may have hosted Thanksgiving dinners in the past, now have to reconsider.
He recommends scheduling a phone or video call or dropping off a special treat or meal as part of celebrating the holiday. "The more we expect this to be like other Thanksgivings, the more likely we are to be disappointed. If we set our expectations in line with what is occurring, we're more likely to enjoy ourselves. Prepare Zoom meetings with family, maybe set up some online games or discussions of fond memories. We can even share pictures from past times together."
Conversations may need to be handled delicately with some friends and relatives, added Davidson, but being honest and open with family members may lead to a better holiday experience. "Be upfront that you are concerned about their health as well as your own... Be prepared for some to have differing opinions than you do about staying safe at this time in the pandemic. Don't argue with them. Don't be invested in converting them to your point of view. Rather, explain that this is how you feel, and that it is also so hard for you not to see them either, but your interest for everyone's health is your greatest concern."