Journey to the Hall of Fame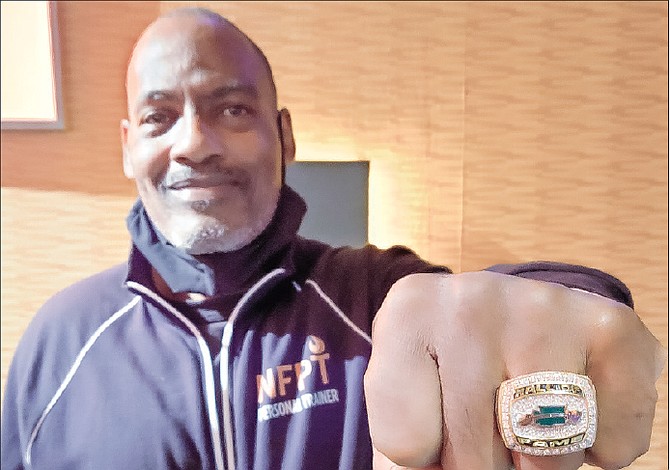 ...by Mark Bryant
In addition to being a powerlifting champion, Mark Bryant is a Certified Senior Fitness Instructor and columnist providing fitness tips for seniors in Northwest Prime Time. Remarkably, Mark has earned many powerlifting championships since having had a total hip replacement in 2008.
My years of dedication to fitness, including the world of powerlifting, culminated in one of the greatest moments of my career—my induction into the AAU Washington State Strength Sport Hall of Fame in 2016. Although I hadn't sought validation, I was honored to be recognized for my commitment and perseverance to the sport. Little did I know this was only the beginning.
While scrolling through social media, in 2018 I came across the east coast-based Strength and Power Hall of Fame. After reading their mission statement and aligning with their principles of recognizing drug-free athletes for their accomplishments in strength sports, I knew I wanted to be a member of that organization. So, I reached out to inquire about the process and received positive feedback. It took quite some time, but I was ultimately inducted into the Strength and Power Hall of Fame in 2019.
Prior to my induction, Washington had not been on the organization's radar as they primarily focused on athletes from the east coast. To bridge the gap between coasts, I was appointed two substantial positions—West Coast Director and Chairman of the Washington State Strength and Power Hall of Fame.
My role as Chairman (and probably my favorite part of the position) is to nominate athletes who have qualified for induction into the Washington State Strength and Power Hall of Fame. Thus far, I have nominated nine people, all of whom are now Hall of Famers. I am grateful and honored to be in this role and to have the ability to give athletes the recognition they deserve for their hard work and dedication.
There will be more athletes from Washington that I will nominate for the Hall of Fame. I am so proud that Washington is on the map, that with our accomplishments we are now nationally recognized.
I have powerlifted for decades, my time in the sport spanning from 1998 to present day, and I continue to marvel at having made it a career. Over the years, I have won more titles than I can count, all accompanied by certificates, plaques, medals and trophies that I proudly display throughout my home. With my induction into the Washington State Strength and Power Hall of Fame, I was given something new to commemorate such an accolade—a Hall of Fame ring!
The ring is masterfully crafted and has my name, year of induction and Washington State inscribed. Moreover, its weight will never let me forget the magnitude of my long career and my role to highlight the work of so many others in the years to come.