Father's Day Tribute
Sharing Stories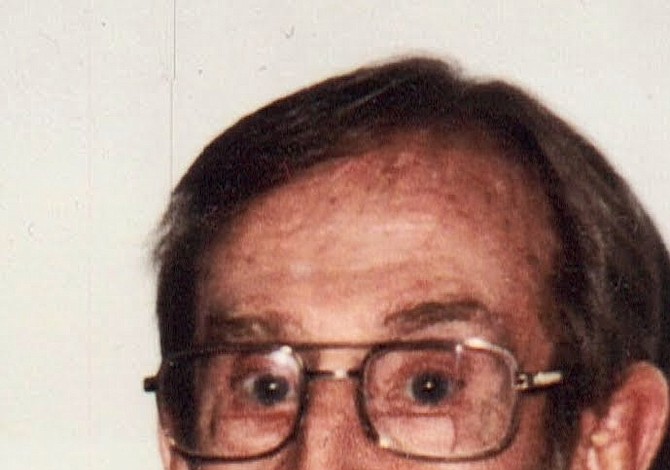 Father's Day Tribute
I think, the best character is calm and reassuring in stressful situations. My father, Fritz was such a person. He was calm and quiet in the face of chaos. I don't know if he was like this as a child or a young person, but from the few family stories I've heard, he was.
As an Army supply sergeant, he earned the soldier's medal for bravery. A box of white phosphorus grenades fell from a truck and broke open, injuring several men waiting to unload the truck. Fritz picked up the box and carried it away from the damaged grenades, returning to extinguish the burning ones. He then gave first aid to the injured while they waited for the medics to arrive.
As a father, he was as calm and thoughtful when dealing with the frustrations of children and their crazy emotions. I was the oldest child and can't remember my father ever raising his voice in anger or to get our attention. At one point when I was a teen, my sisters and I were having an argument about a meal I had not cooked well. The conversation got heated and Dad stepped in. After he'd calmed us with his quiet voice, he said, "It is not a failure, if you learn from it. Yelling and arguing does not teach you. Think about it."
My dad was a wonderful husband, father, and grandfather. I wish, I knew what made him so peaceful.
Virginia Ullrich-Serna, a native Texan, moved to Washington in 2016; as a retired Special Education aide, enjoys reading ,writing and exploring the PNW with her friends from the Redmond Senior Center.

SHARING STORIES is a weekly column for and about the 50 plus crowd living in the Puget Sound region. Send your stories and photos to ariele@comcast.net. Tell local or personal stories; discuss concerns around aging and other issues; share solutions, good luck, and reasons to celebrate; poems are fine too. Pieces may be edited or excerpted. We reserve the right to select among pieces. Photos are always a plus and a one-sentence bio is requested (where you live, maybe age or career, retired status, etc.).
SHARING STORIES is featured on www.northwestprimetime.com, the website for Northwest Prime Time, a monthly publication for baby boomers, seniors, retirees, and those contemplating retirement. The newspaper can be found in the greater Seattle area and other Puget Sound locations. For more information, call 206-824-8600 or visit www.northwestprimetime.com. To find other SHARING STORIES articles on this website type "sharing stories" in the search function above.