Twinkle, twinkle, little glowworm!
Travels with Deb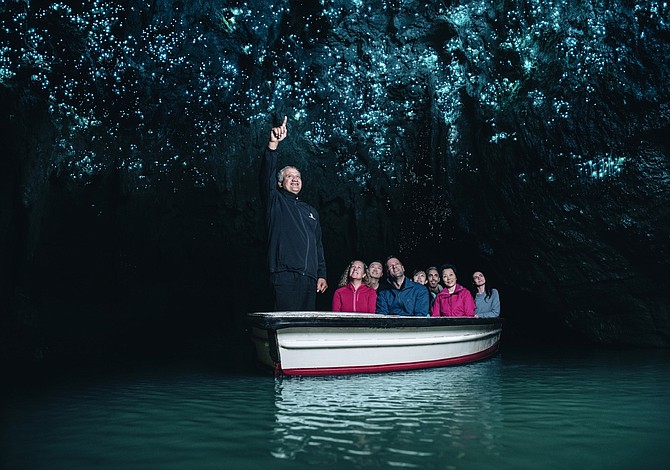 The tour concludes with the highly anticipated boat ride through the Glowworm Grotto. You'll glide along the underground Waitomo River, where the only light comes from the tiny glowworms. These magical glowworms create a sky of living lights. It's a starry wonderland, as thousands of these creatures radiate their unmistakable luminescence in the subterranean world.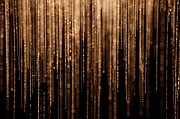 The creatures glow because they're hungry and their light attracts insects. Each glowworm has ten to twenty strands under it, which look like icicles. When the insects gravitate toward the light, they get caught up in this sticky web, making them easy prey for the glowworms.
You might be surprised to learn that the glowworms are actually maggots, not worms. But, in the words of our guide, "Nobody would probably come and pay to see a glow maggot cave!"
Of note is the fact that many of the guides and other employees of the cave are direct descendants of the Maori chief, who was the original explorer. They help bring the cave to life through colorful tales and legends, drawing you into this magical place.

If you go: www.waitomo.com
Debbie Stone is an established travel writer and columnist, who crosses the globe in search of unique destinations and experiences to share with her readers and listeners. She's an avid explorer who welcomes new opportunities to increase awareness and enthusiasm for places, culture, food, history, nature, outdoor adventure, wellness and more. Her travels have taken her to nearly 100 countries spanning all seven continents, and her stories appear in numerous print and digital publications.