Solutions
Sharing Stories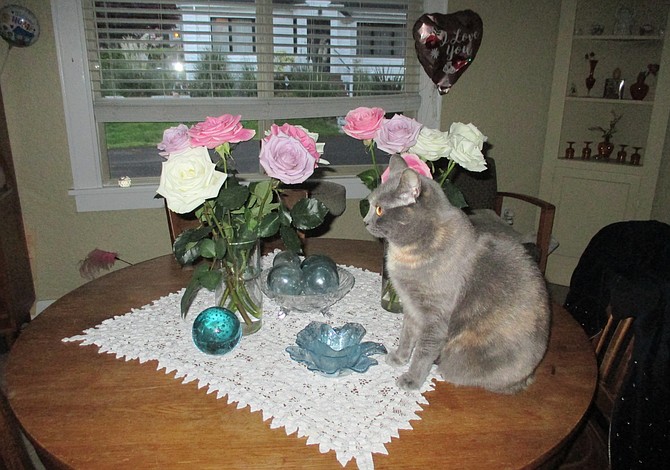 SOLUTIONS
Lately I've been singing the blues,
promptly turn off six o'clock news.
Seems everyone is right and wrong.
I dream, shouting, "Just get along."
Solutions seem farther, not nearer,
wide open space, fresh air is clearer.
Time to change "the good old days,"
agreeing to try all-around new ways.
Tidy solution—not easy finding a cure,
sometimes, a need to spread manure.
A special seasonal journey to the zoo,
experiment, buying exotic animal poo.
Enriched seeds--watering superpower,
pop-up—rising earth grow lovely flower.
Momentous celebration—bang a gong.
Together we recover, becoming strong.
Recently, it feels like what's old is new,
as stinking ideas prompt a sigh of "p.u."
April Ryan is using her quarantine time adding credits to her poetry and writing career, including recent publication in the Seattle Laureate Poet's blog. Good work, April.







SHARING STORIES is a weekly column for and about the 50 plus crowd living in the Puget Sound region. Send your stories and photos to ariele@comcast.net. Tell local or personal stories; discuss concerns around aging and other issues; share solutions, good luck, and reasons to celebrate; poems are fine too. Pieces may be edited or excerpted. We reserve the right to select among pieces. Photos are always a plus and a one-sentence bio is requested (where you live, maybe age or career, retired status, etc.).
SHARING STORIES is featured on www.northwestprimetime.com, the website for Northwest Prime Time, a monthly publication for baby boomers, seniors, retirees, and those contemplating retirement. The newspaper can be found in the greater Seattle area and other Puget Sound locations. For more information, call 206-824-8600 or visit www.northwestprimetime.com. To find other SHARING STORIES articles on this website type "sharing stories" in the search function above.