NW Best Places to Retire Annual 'Round-Up'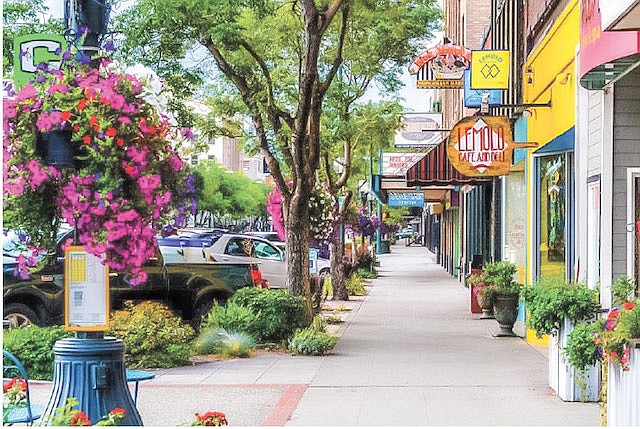 Ritual.com ranked cities across the country for healthy aging and longevity. "With high life expectancies and advances in healthcare and technology, people are living active lifestyles later into their lives. A critical component of staying and feeling young is maintaining strong mental, emotional and physical health. For those who prioritize a healthy lifestyle, some cities offer better opportunities than others," says Ritual. They looked at broad categories of data around health care and outcomes, community and general livability. Without considering cost of living, they ranked Seattle as the 9th best city for healthy aging and longevity, followed closely by Portland. San Francisco topped their list.
24/7 Wall St, an internet company specializing in financial news, ranked both Kirkland and Mercer Island as top cities to live in America. Manhattan Beach, California was their top pick. "24/7's cities share certain attributes that are almost universally desirable, including safe streets, walkability, a strong economy, affordability, a range of entertainment options, cultural attractions, access to grocery stores and hospitals, to name a few."
HomeSnacks.net, which "combines data from dozens of sources into 'bite-sized' articles to help you understand what it's like to live in different places across America," offers their Top 10 Places to Retire in Washington, including several destinations that don't usually make retirement destination lists:
Camas
Vancouver
Anacortes
Washougal
Kenmore
Cheney
Bainbridge Island
Ferndale
Spokane
Des Moines
Chris Kolmar of HomeSnacks writes, "Why did Camas take the top spot? And where is Seattle? Many places in Washington get close to 40 inches of rain a year, so the biggest question is: what do 7.5 million residents including 825,000 retirees, find so appealing about this corner of the country? The state as a whole is pretty safe and there's a ton of great stuff to do. The people here are very nice and every place in the state is postcard worthy. But what's the best place to retire in Washington? That would be Camas, according to the latest FBI and Census data."
If extraterrestrial visitation tops your list of importance, then Washington State is still your place. According to a report from the analysts at SatelliteInternt.net, Washington has reported the highest number of UFO sightings per capita.
Choosing a Retirement Destination
Each year, Northwest Prime Time summarizes national "Best Places to Retire" lists for notable Northwest locations that achieved national acclaim as great places to live and retire.
AARP defines a livable community as one with affordable and appropriate housing, a supportive community, and services and adequate mobility options. In short, "Best Places to Retire" are places where people can get to where they want to go, living comfortably and in good health, and be able to remain active and engaged.
Each organization that ranks "Best Places to Retire" uses its own criteria; most consider factors such as living and housing costs, how tax structures impact retirees, agreeable climate, access to quality healthcare, crime rates, scenic beauty and outdoor recreation such as walking and biking trails, a strong local economy and infrastructure that support services for seniors such as public transportation, a senior center, library and other services. Educational, volunteer and employment opportunities are important factors. Being near a college or university can boost a place's ranking. Having dynamic downtowns with an array of dining, shopping and cultural experiences are often considered. Is the area prone to natural disasters? Does it have a safe and adequate water supply?
Organizations like AARP and the National Council on Aging advise looking at how your home is designed and if your community can support you as you age rather than prioritizing climate, cultural and recreational opportunities. AARP offers a resource: "Great Neighborhoods for All Ages," which scores communities across the country for the services and amenities that impact older adults' lives the most: https://livabilityindex.aarp.org.
And, says AARP, take a comprehensive look at what makes your life enjoyable and satisfying— factors that rankings can't quantify. Cost remains one of the top considerations. Finally, despite all the raves and reviews of far-flung places, being near family and friends always ranks as the very best retirement destination for most retirees.
Wherever your retirement takes you, Northwest Prime Time wishes you a happy and healthy adventure.