The Grand Charles Johnson: Notable author muses on 'the art of living' in his book 'GRAND: A Grandparent's Wisdom for a Happy Life'
Notable author muses on 'the art of living' in his book 'GRAND: A Grandparent's Wisdom for a Happy Life'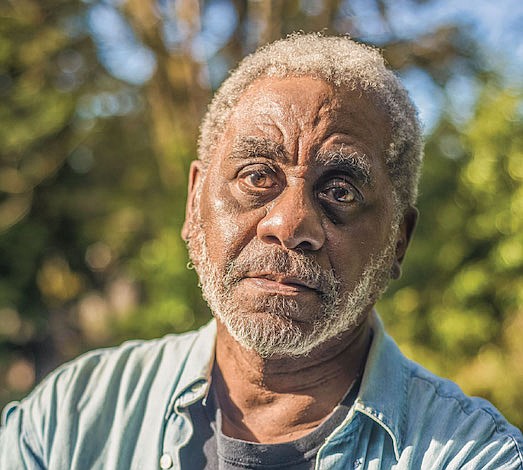 Readers will also learn about Johnson's own humble heritage.
"I was never as confident and self-assured as this kid growing up in a home of very educated, creative people," he writes in GRAND. "On the contrary, my hardworking father only went as far as the fifth grade. In the 1920s South Carolina, his own father insisted that the six boys in the family leave school to help him on his farm (the six girls, my aunts, were allowed to stay in school). And my mother? She was a housewife with a high school education, but she loved reading and art...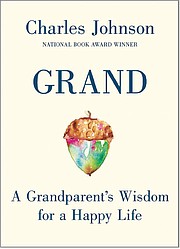 "Nevertheless, mine was a blue-collar, working-class background— summer jobs hauling garbage in sweltering heat at nineteen when I first began to train in Asian martial arts; and before that when I was in high school a holiday job working the night shift until dawn at a conveyor belt at Rand McNally Co. in Skokie, Illinois, slapping glue on Physician's Desk Reference books."
He recounts the story of when every penny his hardworking father had saved to buy the family's first home was stolen. "After that loss, I watched him work three jobs in the early 1960s to support my mother and me— a day job doing construction, an evening job as a night watchman, and on weekends he logged hours helping an elderly white couple fix up their house..."
He describes his father as a proud, quietly pious man who "paid for my college education, expecting me to acquire the professional diploma that circumstances had prevented him from getting.
"And he taught me, I truly believe, how to work—indeed, to see whatever I did, regardless of how humble the labor, as being a portrait of myself. And never to stop until my goal was realized."
When he was young, Johnson would "eagerly probe" his relatives "for every gory detail" about their personal experiences with racism, knowing his aunts and uncles in the South had "ample horror stories to tell," but they "simply shook their heads and said, 'It's better to leave that behind.' "
One great uncle, however, did tell his life story, which made a lasting impact on Johnson. It is a story of self-made success that became a tale Johnson himself told his children over and over again. It demonstrated how Johnson's family elders made personal sacrifices to prepare their kids for the opportunities they themselves were denied.
Thinking of the past and watching Emery in the present makes Johnson sometimes worry about his future. "Do I have any 'wisdom,' based on my seventy-one years of experience, worth sharing with him? Are there any perennial truths that I—as a writer, artist, academically trained philosopher, Buddhist practitioner, martial artist and former journalist and college professor—can impart to Emery that might make his journey through life easier and more rewarding?"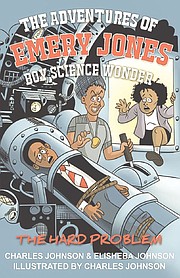 The answers can be found in the pages of GRAND.
But giving helpful advice is not a one-sided activity, says Johnson, evidenced by the day that Emery marched into his study, "long dreadlocks swinging behind him," and climbed on top of his grandfather's desk "holding a fistful of playing cards." Pokémon.
"Emery throws down his card. Somehow his card beats mine, which he tosses into a discard pile.
"I lost?"
"Grandpa," he says patiently, "you'll get the hang of this. Trust me. Just keep playing and I'll help you."
Dr. Johnson's chapters in GRAND end with a final, tenth lesson for Emery and all the children of his generation: "I want them to understand that there is no greater experience that we can have than love, for that is the wellspring from which all good things flow."
GRAND was written before the pandemic. In a recent interview with Vanity Fair Johnson said, "As we shelter at home together, Emery and I talk about these changes in our lives that one day he will recognize as being caused by one of the most transformative events in modern history. I hope this will teach him how every life is precious, and how we should see each day of life as a gift."
Sections of this article are excerpted from "GRAND: A Grandparent's Wisdom for a Happy Life" and are used with permission by HarperCollins/Hanover Square Press.