Successful Aging with Daniel Levitin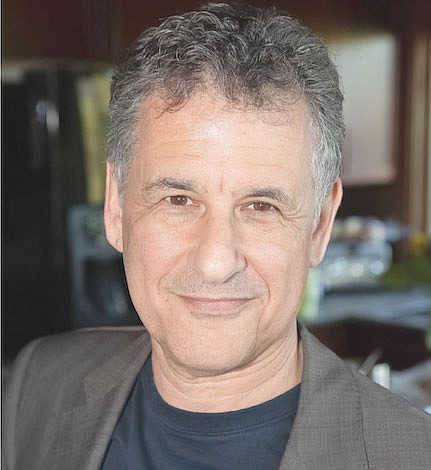 …by Keri Pollock
Dr. Daniel Levitin's latest book explores aging, including tips on how to rejuvenate your brain. He demonstrates that we can learn much from those who age joyously, and he urges our culture to take advantage of older people's wisdom and experience.
Neuroscientist. Musician. Author. With a career that began in the music industry working with top talent, then neuroscience making fascinating discoveries about how musicians' brains work and as the author of numerous bestselling books, Daniel Levitin's work has regularly brought him to the Seattle area.
Dr. Levitin will be returning to Seattle on a book tour this month. His newest book, Successful Aging: A Neuroscientist Explores the Power and Potential of our Lives, will be available January 7, and Dr. Levitin will be at Seattle's Central Library the following week (details below) to talk about his discoveries—discoveries that translate into relevant, useful and actionable knowledge for the rest of us.
How did a boy who began experimenting with recorded music at age four and who grew up to work for years as a session musician and record producer come to write a highly anticipated book about the aging process?
It was a long and winding road. Levitin continued his recording experiments throughout his school years. He planned to go straight from high school into a recording career until he was advised by a respected sound engineer to first enroll in college. He went to M.I.T. until his stereo system caught fire in a dorm room while listening to Abbey Road at 110 dB. His next stop was Stanford University to study music and psychology. Another roadblock in his academic career came just before his senior year when he learned that he could not major in saxophone. He left school for the music industry.
Levitin worked for ten years as a session musician, sound engineer and record producer for countless rock groups until he finally returned to college at Stanford, earning a B.A. in Cognitive Psychology while lecturing on audio recording in the music department. He went on to receive a PhD in Psychology from the University of Oregon while researching absolute pitch (the rare ability of a person to identify or re-create a given musical note without the benefit of a reference tone).
Throughout his professional life, Levitin has written extensively for scientific journals, as well as trade journals such as Grammy, Billboard and others, along with interviewing numerous artists including Stevie Wonder, Joni Mitchell, Paul Simon and kd lang.
He is also the author of four consecutive #1 bestselling books. You may be familiar with Levitin through his first book, This is Your Brain on Music (2006), which spent over a year on The New York Times bestseller list, has been translated into 18 languages and was the basis for two award-winning documentaries. The book's popularity demonstrates what all subsequent books by Levitin have accomplished: they help to make complex scientific discoveries understandable and accessible to laypeople, like myself.
For Successful Aging, Levitin shares that he has reviewed around 4,000 papers from peer-reviewed scientific literature. The bibliography is deep and filled with additional paths of discovery if you chose to explore them further. To his credit, he has synthesized and organized the material thoughtfully to help us find encouragement, clarity and answers around how best to make the most of growing older—which is inevitable and something that we all experience, from the day we are born.