Healthcare Trends for Healthy Aging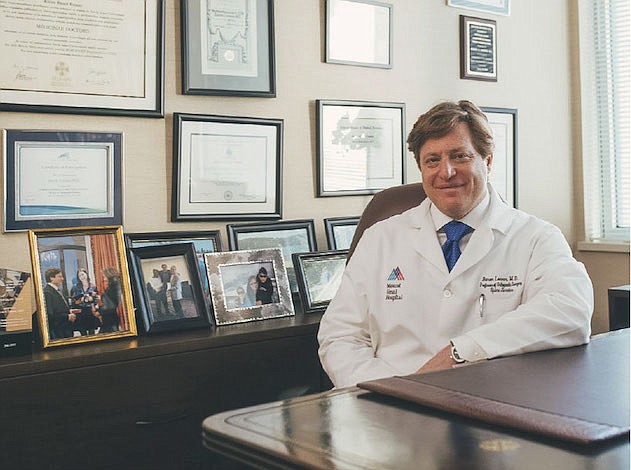 Telemedicine allows for long-distance health-related services, such as a doctor's appointment or consultation with specialists from afar. Think of it like a high-tech doctor's house call. With the rise in telehealth and virtual visits, patients no longer need to leave the house when they need to call the doctor. Instead, they log onto their phones and video chat with the doctor. When rural settings, lack of transport, a lack of mobility, decreased funding or a lack of staff restrict access to care, telemedicine may bridge the gap. Once seniors become familiar with the technology, video conferencing or telephone calls including real-time video can make the appointment much more personal than you might expect.
Wearables are a big trend in the healthcare industry. Wearables for seniors are designed to keep them safe, provide more independence and monitor health conditions. Most readers are aware of fall alerts— ensuring that help is available at the push of a button whether in the shower or at the park. New generations of wearables that track your fitness can also track vitals like blood pressure, heart rate, oxygen levels and sleep patterns. New wearable technology goes a step further to offer proactive care when needed, instead of just reacting to health concerns as they arise. Some wearables, for example, can detect new patterns in trips to the bathroom, which may be an early indicator of a urinary tract infection. Analytics from wearable technology can include GPS technology for those at risk of wandering. They can provide notifications to help with medication and appointment reminders, or to nudge a senior who has been sitting around longer than usual to become more active. The next generation of wearables will analyze your sweat— skin sensors can tell a lot about a person's health, including continuous monitoring for cardiovascular disease, diabetes or kidney disease. This means a doctor can keep informed about a patient's health and the patient can avoid encounters with hypodermic needles.
Voice activated Smart Home Technology like Amazon Echo ("Alexa, turn on the lamp" or "Alexa, turn up the heat" or "Alexa, call my daughter") are becoming more popular with seniors, and studies are underway to analyze how having "smart speakers" may help seniors feel more connected and independent. Voice activated devices will be able to control more and more of our around-the-house tasks as time goes on and may increase the safety of aging in place.
Robotics in health care is on the rise, from robot pets to help those with dementia relax, to studies looking at the future of robot caregivers. While robot caregivers won't replace human caregivers, the new technology could greatly lighten the heavy load that caregivers face. Robotics are also becoming more important in hospitals for surgery, diagnosis and even rehabilitation, such as use in prosthetics.
"Connection" Technology to keep seniors in touch with loved ones or to increase their social circle is on the rise. Special high tech "note pads" designed just for seniors allow them to easily connect with loved-ones, view family photos, have "video chats" with their friends and family, browse the internet, listen to their favorite music and more – all with ease of use and safety from scams in mind. "Virtual Senior Centers" may become a trend in the future, allowing seniors to easily make connections with other seniors.