AT HOME TRANSITION
Sharing Stories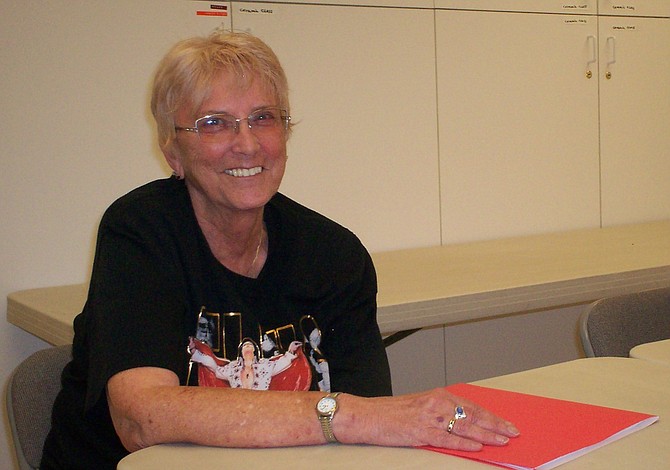 "At Home Transition"
World is fiercely battling mysterious, risky germ,
no shiny fashionable tiara, haircut, or curly perm.

Stay-in-place, playing "Home Alone." Bolted door,
tiptoeing quiet as mice on creaking wooden floor.
Sunup window view, trellis of Clematis or Jasmine,
maybe Honeysuckle—trusting who's who opinion.
Honeybees or Hummingbirds disregard the name,
finding sweet nectar—real bounty, flowered game.
World is intensely wishing—dreams a curing vaccine,
wash soaped hands—tiny bubbles keep fingers clean.
New anxieties everyday—today I'm turning into a cat,
tummy growls, opened fridge, hourly snack—gain fat.
Caught a nap, rolled over, awoke—lasagna is alluring,
randomly during daytime, I confidently notice purring.
Gaze out a window, fresh mowed grass—nature plays,
peanut colored squirrels tease cone-headed Blue Jays.
World is spinning new time—hour or day—who knows?
Endless thrill—leave house, wear go-to-grocery clothes.
Mask-up, don gloves, want to buy a stylish hazmat suit,
six feet distance from the next cart—looking zany-cute.
Annoyed, "barking mad" seeing any unmasked shopper,
but silently mask a sly smile, accepting I've been proper.
Car trunk full of bagged supplies, it rained cats and dogs.
Long ago stormy night—roads to ocean showered frogs.
World is in seclusion—viruses have no borders or politics.
New lessons reveal the delicate condition of being human.
Fantasy or dreams are fun, but a masked spirit never quits.
April Ryan, Seattle girl and a poet for our time.

SHARING STORIES is a weekly column for and about the 50 plus crowd living in the Puget Sound region. Send your stories and photos to ariele@comcast.net. Tell local or personal stories; discuss concerns around aging and other issues; share solutions, good luck, and reasons to celebrate; poems are fine too. Pieces may be edited or excerpted. We reserve the right to select among pieces. Photos are always a plus and a one-sentence bio is requested (where you live, maybe age or career, retired status, etc.).
SHARING STORIES is featured on www.northwestprimetime.com, the website for Northwest Prime Time, a monthly publication for baby boomers, seniors, retirees, and those contemplating retirement. The newspaper can be found in the greater Seattle area and other Puget Sound locations. For more information, call 206-824-8600 or visit www.northwestprimetime.com. To find other SHARING STORIES articles on this website type "sharing stories" in the search function above.