How to invest in your future despite an economic recession
A conversation with financial advisors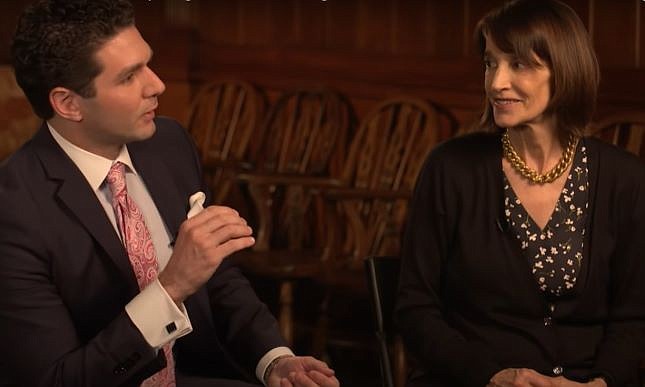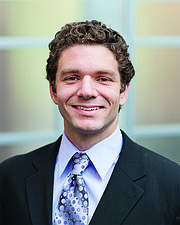 Jamie Hopkins- Finance Professor at Creighton University College of Business, Director of Retirement Research at Carson Wealth, Author of Rewirement: Rewiring the Way You Think about Retirement
Hopkins agrees with Ghilarducci about trusting in social security income.

"[Social security] is the best and most official financial instrument in the world," said Hopkins.
He also advised the audience to look for a fiduciary. Weeding through financial advisors to find a fiduciary can be a difficult process. The majority of advisors are not fiduciaries.

"I would hire about 5% of the advisors in the world," he said.
When meeting with an advisor it is important to focus on financial planning. Individuals who spend time planning out their retirement will have more success down the road. He recommended writing up a retirement and estate plan, even for those who don't have huge assets. If a financial advisor does not suggest planning, they are likely not a fiduciary.

Finding a holistic retirement income planner can be a difficult process, said Hopkins. There are many different aspects to take into consideration when planning for retirement including risk management, deferring social security, managing expenses and health care. Looking for a single license from a financial advisor is not going to offer the client sound advice for all of these things.
Here are Hopkins suggestions for finding reliable retirement income planners:
Look for a fiduciary-- the certification to look for here is Certified Financial Planners (CFP). To ensure that an advisor is a fiduciary, a client can ask them to put it in writing.
Find a Retirement Income Certified Professional (RICP)-- this is an add-on to the CFP certificate that specializes in retirement income planning. People with this certification will be more holistic in their planning and take into account aspects like shifting assets into income, medicare planning, long-term health care planning
Hopkins' life-long financial planning advice to listeners is to begin investing in yourself in your 20s. Spend money on things that will help the long-term plan: go to college, travel, stay healthy to avoid long-term health conditions and things of that nature.
By the time an individual is 30, they should plan to be debt-free.

"If you fall behind with debt, it's going to be really hard to overcome that," he said.
As far as investing in retirement, the earlier people are able to start saving and the longer they can keep retirement savings untouched, the better they will be. Index funds are usually the best bet for people who want to begin saving for retirement.

Despite higher expenses for people in their 30s, Hopkins encourages people to begin saving for retirement during this decade. Retirement is a lot harder down the road if someone begins saving for retirement in their 40s.
Hopkins said that the age range between 40 and 55 is typically an individual's highest earning period.

"That's where we've got to spread out wealth," he said.
One way to spread out the wealth is to consume less and think of retirement savings as future income.