How to invest in your future despite an economic recession
A conversation with financial advisors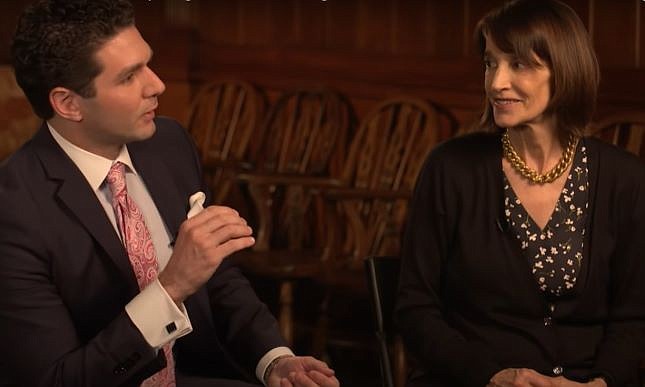 By Maddie Smith
Consuelo Mack, the host of Wealthtrack, sat down with two financial professionals to discuss financial planning and retirement during the COVID-19 crisis.

"Retirees and near-retirees have suffered a punch to the gut," said Mack.
The pandemic has shown devastating effects on markets. For countless people, life savings wrapped up in the markets plummeted in the wake of the economic recession.
Mack invited Teresa Ghilarducci and Jamie Hopkins to a conversation on coping financially with the recession and preparing for retirement. Here is what they have to say: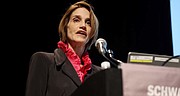 Teresa Ghilarducci- Professor of Economics at The New School for Social Research, Director of The New School's Retirement Equity Lab, Director of the Schwartz Center for Economic Policy Analysis, and co-author of Rescuing Retirement: A Plan to Guarantee Retirement Security for All Americans
Ghilarducci's take home advice for the conversation was to delay collecting social security for as long as possible. Her reasoning behind this was that retirees who delay their benefits will receive a larger percentage. Most people claim their social security benefits between the ages of 62 and 64. Often, if a retiree defers their benefits for just six more months, they will receive a greater percentage of social security income.
Ghilarducci urged listeners to trust in social security. Though many employers do contribute to worker's 401Ks, they contribute a higher percentage to social security.
Throughout the conversation, Ghilarducci stressed the importance of selecting a fiduciary as a financial advisor. Fiduciaries are certified financial planners who will not make money by selling a financial product to a client. One way to tell if a financial advisor is a fiduciary is by asking the question "Do you make money off of the advice that you give me," said Ghilarducci.

She also suggests that a good fiduciary rule-of-thumb is to make sure there is an initial fee upon meeting with them. Non-fiduciary financial advisors often do not charge an initial fee, but will take 1% of their client's assets.

"I wish we had a law that made financial advisors do what lawyers have to do, which is to do some pro bono work," said Ghilarducci.
Often financial advisors will encourage clients to send their kids to expensive private schools without having access to all of their financial information. These clients sometimes have to borrow money from their retirement fund or other assets to afford the school down road. Pro bono work could restore some honesty to the financial advising process and hopefully avoid clients spending money that they don't have.
Ghilarducci said that a good goal for 30-year-olds is to be employed and debt-free. By the time an individual is 50, they should pay special attention to their diet. She advises people to eat as though they have diabetes starting in their 50s.

"Diabetes is expensive and it won't kill you," said Ghilarducci.
Taking measures to prevent diabetes starting at a young age will protect long-term physical and financial health.

She added that avoiding debt by downsizing will help individuals' finances in the long run more so than their assets.