People over age 50 working longer
Retirees are reversing their path-- or putting it off altogether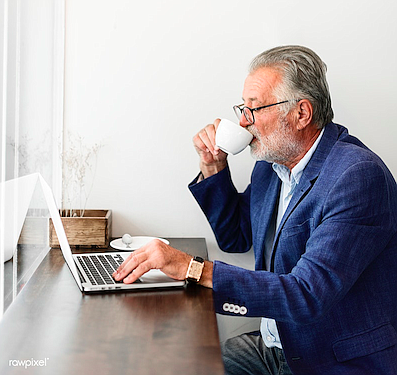 "Especially when you're working with kids, it's nice to have multi-generational support," she said.
Health insurance and other benefits are other factors in holding off retirement for her. Paying out of pocket for private health insurance can make a drastic difference in choosing to stay at a job for some people over 50 who are not yet eligible for Medicare.
A Whatcom County resident I interviewed works for the benefits and extra income, in addition to the satisfaction she receives from what she does. She was retired for about a year and a half before going back to her old job as a financial analyst. She likes her coworkers and the environment, but especially her Excel spreadsheets.
"I don't know if I would've just gone back to work doing anything," she said.
She does know that there is an end in sight: some on-the-job projects take a few months and some stretch out longer. She came back to take over for a co-worker on maternity leave and ended up completing multiple projects, extending her "break from retirement" to more than two years by the time she retires again early next year.
She thinks it's important for people to continue to do things to keep themselves active, whether it's voluntary or paid work. Especially with an increasing lifespan, she said there are many years to fill by being actively engaged in one's environment.
"Every living organism is either in growth or decay," she repeated from a book she read years ago, Younger Next Year. "The key is to keep yourself in growth as long as possible."
According to a research brief by experts on American employment and economics, many retirees said they would consider returning to the workforce in the right conditions. The American Working Conditions Survey Finds That More Than Half of Retirees Would Return to Work, published by research organization RAND, found that "more than half of those 50 and older who were not working and not searching for work reported that they would work in the future if the right opportunity came along."
This was attributed mostly to retirees' satisfaction in working. When retirees aim to keep themselves in a stage of growth for as long as possible, an enjoyable job can make those last few decades most meaningful. Having the skills and resources to find satisfying work is the first step in 'reversing retirement.'
To learn more about the AARP's Senior Community Service Employment Program, including qualifications to join the program, call them at 1 800-775-6776 or visit www.aarp.org and search 'SCSEP,' then click on the first link.
For more employment resources, visit:
www.goodwillwa.org/training/senior/
www.local.aarpfoundation.org
www.workforce50.com
www.experienceworks.org
www.careeronestop.org and search for 'skill matcher'