People over age 50 working longer
Retirees are reversing their path-- or putting it off altogether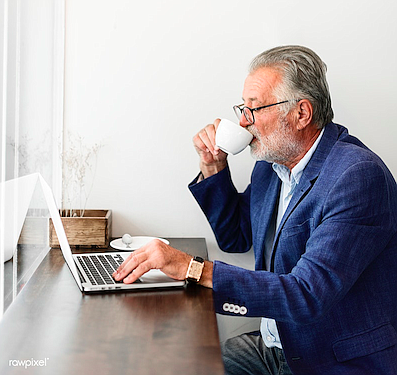 For many older adults, what used to be considered retirement age seems to be pushed back further every year. Longer life expectancies, limited savings and social security funds plus overall satisfaction in one's work have resulted in an increase in the percentage of employed adults over age 55. Many older adults are considering the idea of "reverse retirement," or delaying traditional retirement. But getting back into one's former career field can be just as daunting as starting a new one.
Some people simply need income, but to others delaying retirement is more about meaningful work. When one King County resident I spoke with thinks about retiring, she wonders: how would I spend my days? She works as a paraeducator at an elementary school and created a behavioral management program to support at-risk kids with the help of other adults in the community. She spends her days working with children and enjoys the social aspects of her fellow staff. With a supportive group of students, coworkers and meaningful work, she taps into her nurturing side when she goes to work each day.
"Before I retire, it would be really important to find an outlet for those strengths that I have before I go ahead and don't have a job to go to," she said.
Having a job to go back to is a considerable factor in "reversing retirement" for many adults over 50. Looking for and finding work can look like a task so foreign and daunting that many seniors don't know where to start. A lack of technology skills is one of the main barriers in the entire process.
Tracy Vandewall is the project director for AARP's Senior Community Service Employment Program (SCSEP). This program helps hundreds of people over age 55 who make less than $15,000 per year and are seeking work in Washington state. Tracy regularly encounters seniors who struggle to not only fill out an online application, but to qualify for digital-based jobs.
"They can find themselves without any computer skills and today, to apply for a job, the whole world demands that you be able to upload your resume and fill out an application online," Tracy said.
SCSEP was developed as a training program specifically for older adults who need or want to stay or go back to the workforce but may not have the resume or skills they need to stand out in the competitive market. Aside from technology barriers, the number of people over 50 looking for work is increasing every year. Especially in a large metropolitan area such as the greater Seattle region, Tracy said the demand for the program is tremendous.
Within this demand for work, it is important to not just be employed, but happily employed. People continue learning throughout their entire lives; this means the Seattle area needs a reliable workforce that values and embraces people over age 50 going back to work. This is part of what Tracy and the SCSEP work to achieve for the older generation.
The King County senior I interviewed said that she not only enjoys her job but feels that her age makes a positive difference in solving problems and contributing to her work environment.