A trip to Chelan
Beautiful views and a variety of activities attract vacationers to Chelan and Manson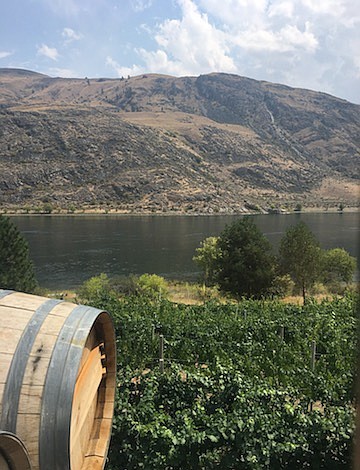 Plentiful pizza places scattered throughout Chelan include long-time Company Creek on Manson Highway, Local Myth, Troy's, and the small chain, Westside Pizza on Woodin Avenue.
Marcela's Cocina Mexicana (www.marcelascocinamexicana.com, 509 682-4754) is another long-time favored restaurant in downtown Chelan. Marcela's serves a variety of classic Mexican food and drinks in a relaxing and comforting atmosphere.
Activities:
Explore downtown: Off of Woodin Avenue and between Columbia Street and North Emerson Street, visitors shop in a variety of small boutiques and local businesses. Riverwalk Books (www.riverwalkbooks.com, 509 682 8901) is one of the shops that stays busy in an ever-growing seasonally-tourist town. Another classic is The Shirt Shop (www.theshirtshopchelan.com, 509 682-5789), where customers can buy customizable souvenir clothing, generally reading 'Lake Chelan' on the front or back.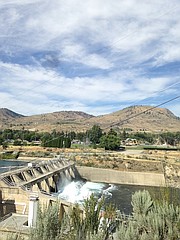 A block down from Woodin Avenue, visitors and locals stroll along the Riverwalk, an approximately 1.5-mile path surrounding and crossing the Chelan River. Down this short trail, walkers reach a view of the Lake Chelan Hydroelectric Project, a historical concrete dam first built in 1892 to maintain the level of the lake and generate power for Chelan County.
Visitors can learn more about the history of the city at the Chelan Museum (www.chelanmuseum.com, 509 682-5644) and Lake Chelan Historical Society, located at 204 and 206 E. Woodin Ave. Events occurring throughout the year can be found on the historical society's website, www.historicchelan.org/events-menu/
Wineries: Regardless of where in Chelan or Manson you end up, you will find a winery to enjoy, generally on property alongside the grapes grown for those very wines. Wine tastings are generally four to six sips of whites and reds for $5-10, often waived with a bottle purchase. Cideries are a new addition to wineries in Eastern Washington; hard apple cider is fermented similarly to wine with a slightly lower alcohol content.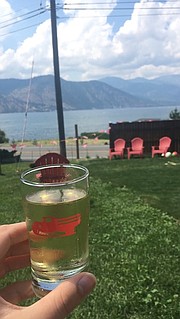 Lake Chelan Winery (www.lakechelanwinery.com, 509 687-9463) is not only popular for their award-winning wines, but now for their award-winning ciders and tasting room. More popular wineries located off of Highway 150 include Vin Du Lac Winery (www.vindulac.com, 866 455-9463), Cairdeas Winery (www.cairdeaswinery.com, 509 687-0555) and Benson Vineyards (www.bensonvineyards.com, 509 687-0313). Take a scenic drive north on Highway 97 (about 15 minutes from downtown Chelan) to visit Rio Vista Wines (www.riovistawines.com, 509 682-9713) on the Columbia River.
Farmer's markets and street fairs (seasonal): Wineries, fruit orchards, farmers, local artists and more set up shop at seasonal farmer's markets in downtown Chelan. Find fresh eggs and produce, fruits and jams, jewelry and pottery, paintings and more in Chelan at the corners of South Emerson and East Wapato Streets on Thursday evenings from 4-7pm, late May through late September.
Picnic in the park (seasonal): Watch the lake sparkle in your peripheral vision on your way north up Highway 150 and just past the city of Manson. Stop for a picnic at Willow Point Park, (165 Willow Point Road, Manson) where visitors walk down a set of stairs to a field of grass, separated from the lake by a rocky, yet sandy shoreline. Lakeside Park (105 E Johnson Ave, Chelan) is a similar, more accessible option on the opposite side of downtown Chelan, where the parking lot borders a grassy park and leads to a longer, mostly sandy beach.