Embark on a wellness journey at Hilton Head Health
Travels with Deb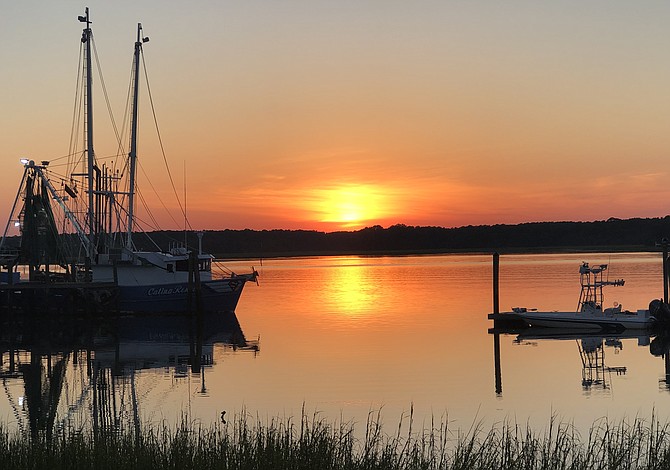 They come for a variety of reasons. Many hope to get in better physical shape; others want to learn how to eat more nutritiously. Then there are those who wish to destress and recharge their batteries. They are women and men, mothers and fathers, who over the years have put their health on hold to achieve professional or academic success, provide and tend to the needs of their families and care for aging parents. The one common thread among all, however, is the desire to focus solely on themselves, far from the distractions and demands of their everyday lives. And they choose to embark on this personal journey at a place called Hilton Head Health.
Located on Hilton Head Island in South Carolina, Hilton Head Health or H3, as it's more commonly called, is a destination health resort that has been helping people make their wellness aspirations a reality for more than forty years. Led by a slew of caring professionals including health educators, registered dieticians, exercise physiologists, psychologists, chefs, and more, the center offers several different programs: the Healthy Getaway and LivingWell options, mini vacations to revitalize and reset; the week-long JumpStart; and the more comprehensive, four week plus LoseWell program.
I chose to participate in the LivingWell program during my five-day stay at H3. It was a great way to sample all that the resort offers in regards to fitness training, food and nutritional guidance, wellness education and spa services, as well as get some beach time!
The resort's location, minutes from the ocean, only enhances its desirability. You can walk or cycle (bikes are available for rental via H3) for miles on flat stretches of the white sandy expanse. Or simply sit and enjoy the view, along with a pleasant breeze that's especially appreciated in the warm, humid summer months of the Low Country.
H3's facility is well-appointed with all the amenities, but it's not shi-shi or over-the-top extravagant. The vibe is casual, laid back and friendly. And with a high staff-to-guest ratio, everyone can get individual attention and support.
People come from all over the country and even from around the world, as H3 has one of the top reputations among destination health resorts. They keep coming back, too, as shown by the high rate of returnees. Some guests book annually for a "tune-up" or to get back on track, whereas others view it as their yearly, "me time" vacation. They like H3 because it's not a boot camp, where pushy and demanding trainers bark commands in militant style. And they feel safe and accepted in the nonjudgmental atmosphere that exists.
Many guests develop close bonds with the staff, as well as with one another, and form lasting friendships. They create a sense of community during their stay at H3 and then often continue to support each other in their goals long after the program ends. Some even create Facebook pages to communicate and arrange return visits together.
When it comes to activities, H3 exceeds expectations. I was amazed by the slate of classes available. There are up to fifty different exercise sessions, geared towards varying levels of impact. In the weekly program schedule, a brief description of the class, along with the level of impact, is provided so each individual can choose accordingly, whether he/she needs to start with the basics or requires a more challenging workout. An initial functional movement screening is performed on each participant at the start of his/her program to determine a baseline level.