Road Review: Dedicated to highway safety and saving seniors money!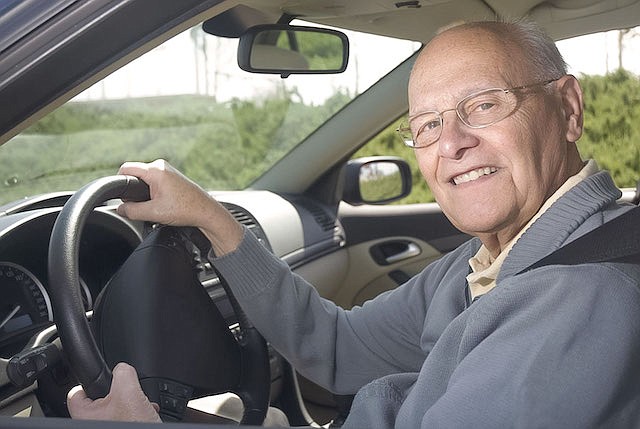 This article is sponsored by Road Review
Road Review delivers driver safety education to mature drivers. Not only will seniors completing the course receive the tools and techniques to remain confident drivers, they will receive car insurance discounts too!
Road Review is a Washington DOL Approved comprehensive online driver improvement course designed for people age 55 and older.
"We specialize in mature driver safety and work to present the most updated information about law changes, traffic situations, rules of the road, vehicle equipment and more," says Desiree Simpson, Road Review Education Administrator.
The course is easy to follow. It is educational but designed to be fun and can be completed on your own time— take as long as you need to complete each section. Users can log in and out as often as they'd like. Your progress will be saved, and you can pick up where you left off. There is no completion deadline.
The course includes text, images, videos and quizzes made specifically for mature drivers. The interactive graphics and course material make for an engaging learning experience.
Plus, in today's economy, every penny counts. Road Review will not only increase your safety and confidence while driving but will save you money on your auto insurance policy—up to 15% in savings. Average savings for seniors completing the course is $250 on car insurance. After completing the Road Review course, you will be issued a Certificate of Completion to present to your insurance carrier. Washington State law requires that insurance companies provide discounts to seniors who complete the Road Review online safety course.
Course topics include:
• Your health and driving performance
• The effects of medications and alcohol on driving
• Yielding and intersections
• Strategies for safe passing and managing your speed
• Keeping up with vehicle technology
• Preventative ways to reduce driver distractions
• Proper use of safety belts, air bags and anti-lock brakes
• Defensive driving tactics and sharing the road
• Dealing with aggressive drivers and road rage situations
• Latest information on traffic laws and regulations
"I learned more than I imagined, things I should have already known. I especially related to the section dealing with vision problems in regards to driving. Very grateful for this course. And as an added bonus, I saved money on my car insurance!!" --from Road Review student Patrica L.
Sit back, buckle up and ride along with the Road Review experience. We are here for you!
For more information, visit www.roadreview.com or call 1-800-559-2580.