Paul Magid: Founding member of the world-famous Flying Karamazov Brothers
Everyone's favorite juggling and comedy troupe returns to Seattle in September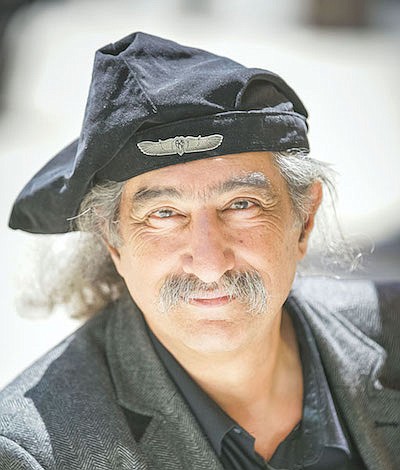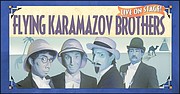 Paul Magid's legions of fans may know him better as Dmitri, founding member of the globe-trotting Flying Karamazov Brothers—jugglers extraordinaire famous for physical comedy and theatrical silliness.
After a seven-year hiatus from Seattle, the Flying Karamazov Brothers, in partnership with Port Townsend's NANDA (self-described juggling ninja acrobats), once again perform in Seattle for 19 shows beginning on September 19.
Strong Local Ties
Paul Magid was born at Seattle's Virginia Mason Hospital and lived in Seattle for seven years before being whisked away to California by his parents.
"But I never agreed that we had moved to California and I came back whenever I could," declares Paul. Growing up, he spent every summer in Seattle with his grandparents. He recalls idyllic summers fishing with his grandfather. "I just loved it."
After traveling the country and the world, Paul eventually found his way back to the Northwest and now calls Port Townsend home.
Strong Family Ties
Paul's ancestors were Sephardic Jews—exiled from Spain in 1492 but welcomed into the Ottoman empire, including Turkey. Paul's maternal grandparents moved from Turkey to the United States, settling in Seattle because it has the third largest community of Sephardic Jews in the country. Paul feels a deep connection to his roots. His grandparents, who spoke five or six languages, didn't speak much English, so Paul grew up learning the Sephardic language, Ladino, considered one of the endangered languages of the world.
Paul's father was born in Poland of Ashkenazi Jews. The family escaped to the United States just before World War II, though his relatives were not so fortunate. His father, an endocrinologist instrumental in the development of dialysis machines, fought for the United States in the war that killed so many of his family members in the Holocaust.
Paul's father became a doctor specializing in research while maintaining a busy medical practice. "I used to go on house calls with my dad," says Paul, who describes his father as all about helping people. "He, along with another physician, were Cesar Chavez's doctor; he also volunteered at the Haight-Ashbury drug clinic." The Magid household was steeped in educational and community pursuits. "Mom was passionate about art history and our Spanish past."
Academics have always played a part in Paul's life, even as theater caught his interest in high school—an interest that stayed with him as he went on to the University of California Santa Cruz. "I was accepted into several other universities but wanted to stay close to my parents because my father had cancer." Paul graduated as valedictorian with a major in English Literature and Muslim Studies.
"I originally thought I was going to be an academic of some sort and I continue to study history quite a bit," says Paul. He teaches classes on the legal and historical aspects of land rights and is one of the more knowledgeable people in the country on the subject.
His two daughters continue the academic tradition. "They are both fantastic and unbelievably smart. One is a journalist in Baghdad. The other just graduated from Columbia. She is clerking with a law firm in New York and plans to focus on children's rights and immigration. I am super happy with them," states the proud father.