Medicare Enrollment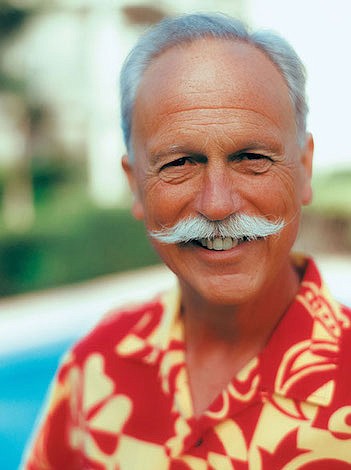 It's not too soon to start thinking about Medicare's Open Enrollment, also known as the Annual Election Period, which runs each year from October 15 to December 7.
Learning about your Medicare options can be confusing and time-consuming, but help is out there.
Some basics: Medicare Part A helps cover inpatient hospital, skilled nursing and hospice care. Part B helps cover doctor's services, outpatient care, medical supplies and preventive services. The government's Medicare plan, which you are eligible for beginning at age 65 or for some disabled individuals before 65 (part A & B), is referred to as Original Medicare. People with Original Medicare often sign up separately for Part D (prescription drug coverage) and they may also purchase a separate Medigap insurance plan for benefits not covered by Parts A & B.
Medicare Advantage Plans, also called Medicare Part C, offered by private insurance companies such as Humana, provide all the benefits of Parts A and B and may also offer Part D prescription drug coverage as well as other benefits...sometimes at no additional charge beyond Original Medicare.
Catherine Field, Intermountain Market President of Humana, says it may be helpful to work with a licensed health insurance agent or broker when deciding between Original Medicare, Medicare Advantage Plans, Prescription Drug Plans and Medicare supplement plans.
Local independent Medicare Broker, Gail Blankenship, agrees. "It is helpful to have someone with in-depth knowledge of plans and provider networks in the local area—as well as someone who is committed to providing year-round advice and support if questions arise," she says. "Brokers provide services to Medicare consumers at no charge with the goal of getting each person enrolled in the right plan for them," adds Blankenship. "Brokers are paid by the insurance carrier when an enrollment occurs."
Catherine Field offers these questions to ask to help you make an informed choice:
1. Are my doctors, hospitals and specialists in network? Online tools exist to help you find doctors and hospitals in the plan's network, or you have the option of working with an advisor.
2. Which plans will cover my prescription drugs? Your plan's prescription drug coverage can change each year. Original Medicare does not cover most prescription drugs, but you can sign up for a Part D Prescription Drug plan separately. Or many Medicare Advantage Plans include prescription drug coverage. Online tools and advisors can help you estimate costs of drugs on various plans in order to make the best choice.
3. Are there new, innovative benefits I should consider? Medicare Advantage plans may cover vision, hearing and dental benefits, as well as additional benefits not covered by Original Medicare such as gym memberships. If you appreciate technology, virtual doctor visits may be included. And many Medicare Advantage plans now offer transportation to doctor appointments and other new services.

4. Will a zero-monthly premium (as offered by some Medicare Advantage plans) save me money? Private insurers help keep premiums down through networks, disease and chronic care management and preventive services, but may limit your choices to in-network options.