Alzheimer's & Dementia: Early Detection & Diagnosis
November is National Alzheimer's Awareness Month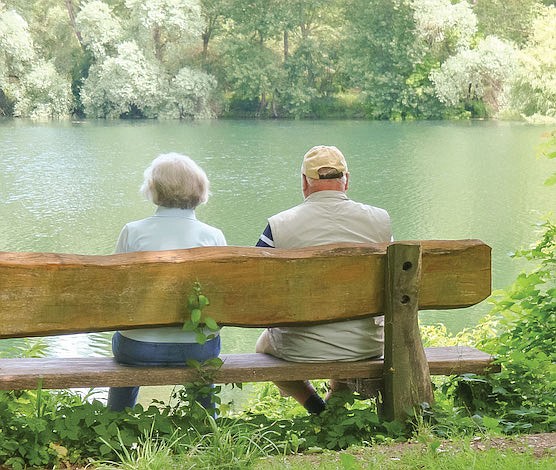 ...by Carrie McBride, Director, Marketing & Communications, Alzheimer's Association, Washington State Chapter
Studies have shown that fewer than half of people living with dementia have actually received a diagnosis. The fact that these diseases are going unrecognized and undiagnosed is a significant issue. Why? Because early detection and diagnosis offers many benefits to the person living with the disease and their loved ones. It also allows the person to play an active role in planning for their future and making the most of life.
Here are a few key benefits of early detection and diagnosis:
• Accurate diagnosis – Seeking an early diagnosis can help determine if someone's cognitive changes are truly due to Alzheimer's or dementia. The person may have another, possibly treatable, condition that's affecting their memory or cognition.
• Medical benefits – Early diagnosis allows individuals to adopt lifestyle changes that may help preserve their existing cognitive function for as long aspossible. Such interventions include controlling blood pressure, smoking cessation and exercise. While current medications do not prevent, stop or reverse Alzheimer's, they can help lessen the symptoms, such as memory loss and confusion, for a limited time. An early Alzheimer's diagnosis provides you with a better chance of benefiting from treatment.
• Participation in clinical trials – Early diagnosis allows individuals to enroll in clinical trials that advance research and may also provide other benefits such as: expert medical care at leading healthcare facilities (often free of cost) and access to potential treatments before they're widely available to the public. Participating in clinical trials also allows people to play a more active role in their healthcare and help future generations by contributing to Alzheimer's research.
• Emotional and social benefits – Early diagnosis provides individuals with the best opportunity to spend time doing meaningful activities and interacting with the most important people in their lives. It also gives individuals living with the disease and their loved ones time to take advantage of educational opportunities, connect with others in a similar situation and build a community network of support that will sustain them throughout the dementia journey.
• Planning for the future – Early diagnosis allows individuals more time to plan for the future while they are still able to make their own legal, financial and end-of-life decisions. It allows families to address potential safety issues, such as driving and wandering, before a crisis occurs. Making these plans can give individuals peace of mind, while reducing the burden on family members and preventing disagreements about future care decisions.
Close family members are typically the first to notice memory issues or cognitive problems, but they are often hesitant to say something – even when they know something is wrong. The Alzheimer's Association encourages families to trust their instincts and address cognitive concerns early andproactively before a "crisis situation" arises.
If you notice changes in friends, family or others close to you and are concerned for their health —particularly when it involves changes in memory, thinking or behavior — it can be difficult to know what say or do. The "ABC" steps below can help:
A. Assess changes – What changes in memory, thinking or behavior do you see? Has anyone else noticed changes? Learn the warning signs of Alzheimer's and keep track of what you're noticing.
B. Begin a Conversation – Plan ahead and decide on the best approach for discussing your concerns. Where and when should you have the conversation? Who should be involved? When it's time to talk, try starting with something simple, such as: "How have you been feeling lately? You haven't seemed like yourself."
C. Contact a doctor and the Alzheimer's Association for help – If you or a loved one are experiencing any of the warning signs of Alzheimer's or dementia, it's important to see a doctor as soon as possible. You may also call the Alzheimer's Association at any time, day or night, for information or guidance at 1-800-272-3900.