Taproot Theatre's "Kim's Convenience" Is Entertainment At Its Best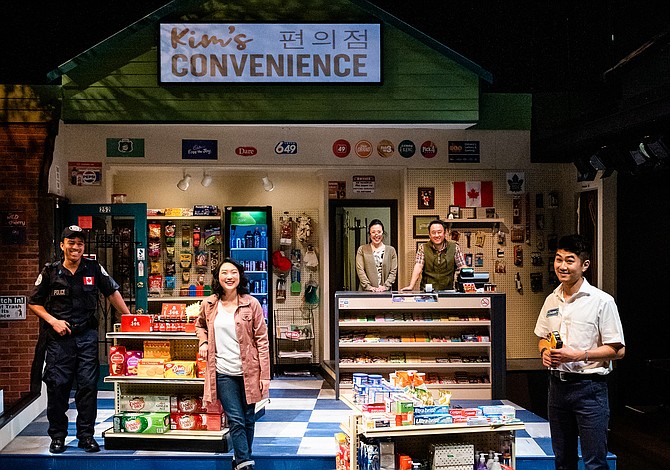 Taproot Theatre's latest production Kim's Convenience represents what live theater should be - entertaining, funny and somewhat inspiring. The show centers around Mr. Kim (also called Appa), his daughter Janet and their disagreements. The other two primary characters, Mrs. Kim (Umma) and their son Jung play far smaller roles supporting the family's Toronto convenience store.
The show is essentially a modern Canadian / Korean All In the Family with Mr. Kim being the kindhearted yet prejudiced father who is always in the spotlight. And this show has become more prominent than a 90-minute stage play. It's also been developed into a Netflix series with three seasons under its belt.
Having watched most of the Netflix shows before I attended the Taproot production, I was set to be disappointed, but I was not. James Yi was brilliantly portrayed another hilarious yet loving version of Mr. Kim. And he must know a lot about the Netflix show since he appeared in the final two episodes of it as Jimmy Young.
Some of the funniest bits did, in fact, appear in the Netflix first season of the show, and James Yi delivered them perfectly with great humor and timing. In the stage version, there really is not the time or space to develop the son or mother, so the Taproot version tends to focus on Mr. Kim's foibles as well as his conflict with his college-age daughter.
All in all, Kim's Convenience is a night of entertainment that should not be missed. It continues at the Taproot Theatre through June 22.