America's Car Museum: Cadillac – "The Standard of the World"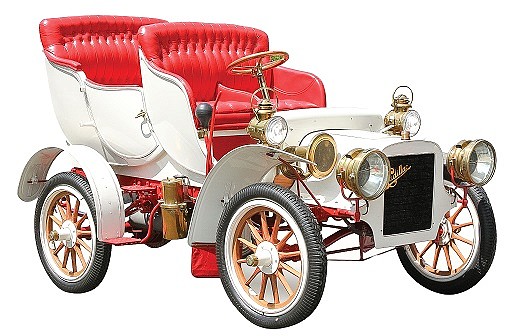 Cadillac – The Standard of the World is an exhibit featured at America's Car Museum (ACM) in Tacoma beginning on May 11.
Cadillac was preordained to set new world standards for precision. The company's founder, Henry M. Leland, apprenticed under the legendary gunsmith, Samuel Colt. Under Colt's tutelage, Leland worked in the celebrated gunsmith's firearms factory learning the significance of precision engineering, including mastering tools that could measure within a 1/100,000 of an inch – a standard he'd eventually bring to his fledgling company.
Leland's new company, Cadillac Automobile Company, was established in 1902. It was aptly named after French explorer Antoine Laumet de La Mothe, sleur de Cadillac, who had founded Detroit in 1701.
Cadillac's adopted slogan, "The Standard of the World," was a reference to its engineering excellence. Leland had such demanding standards when it came to precision that he brought in special tools from Sweden to ensure he had the most precise factory on earth. Cadillac was later awarded the Dewar Trophy, the "Nobel Prize" of its day, for proving the precision interchangeability of its cars. In time, the term, "The Cadillac of…" became an expression of products that were the very best in the world.
The exhibit tells the story of the brand's inception; it explores Cadillac's reputation for designing and building some of the most luxurious, innovative and desirable automobiles in the world. The exhibit also shows how, in recent years, Cadillac has reclaimed its place in the global luxury car market, prompting Ad Age to report, "In China, Cadillac is Hot."
Some of the featured models at the exhibit will include a 1906 Cadillac Model K Tulip 5-Passenger Touring Car, a 1918 Cadillac Type 75 Brewster Town Limousine, a 1919 Cadillac Type 57 Phaeton, a 1947 Cadillac Series 62 Convertible, a 1967 Cadillac Eldorado 2-Door Hardtop, a 1976 Cadillac Eldorado Convertible and a 1993 Cadillac Allanté Convertible.
ACM is featuring the opening of this new exhibit with The Cadillac of Brunches on Saturday, May 11 from 9am to 11am. From mimosas to motors, you can sit, sample and stroll the exhibit with unlimited bacon and breakfast bites, coffee and donuts, and build your own Bloody Mary.
For more information about the Cadillac Brunch or exhibit, call 253-779-8490 or visit www.americascarmuseum.org
LeMay—America's Car Museum, the largest automotive museum in North America, is an international destination for families and auto enthusiasts to celebrate America's love affair with the automobile and learn how it shaped our society. Based in Tacoma, Wash., the stunning 165,000-sq.-ft. facility has been recognized as one of MSN's 10 Best Automotive Museums worldwide, USA Today's 10 Best Museums in Seattle and KING5's Best Museum in Western Washington. ACM serves as an educational center for students of all ages, features 12 rotating exhibits and host America's Automotive Trust's annual Signature Events.