NW Best Place to Retire Annual 'Round-Up'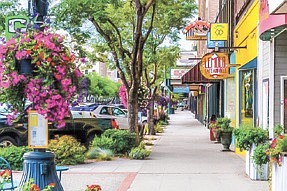 Northwest Prime Time's annual round-up of Best Places to Retire in Washington State is upon us. Reporting from the usual suspects— Forbes, MoneyWise, Kiplinger, Where to Retire, WalletHub, TopRetirements and others— shows Washington retirement destinations falling off many national lists.
But retirees are not too concerned about how their hometown ranks; most plan to stay in or near their current location (or if they move, it's often to be closer to family). Remaining close to family and friends, maintaining ties in the community and with current health care providers are top considerations. But for those adventurous retirees considering relocation within the state, here is this year's 'Round-Up' for your consideration.
While Seattle and environs make almost all "Best Places to Live" lists, in recent years the area has dropped out of "Best Places to Retire" lists because of congestion, cost-of-living and other issues. Despite skyrocketing housing costs, Niche listed Seattle as the 24th best city for retirees in the country, stating that Seattle's clean air and water, high quality of life—including recreational opportunities and cultural attractions along with quality health care and services—make up for higher costs.
In addition to the expense of living here, Western Washington has the added burden of gray days for those seeking warmth and sunshine—one factor (along with a lower cost of living) that boosts our Eastern Washington neighbors. But notably, Spokane – the darling of many best places to retire surveys – fell almost completely off the national lists this year. Other absences from previous years: Sequim, Olympia, Vancouver, Bellevue, Port Townsend and Walla Walla.
However, several Washington state locations, including some unexpected destinations, did make it onto this year's national lists.
Forbes, a leader in 'Best Places to Retire' reports, selected only one Washington location as one of the 25 Best Places to Retire in America: Wenatchee. Wenatchee was also chosen by Money Wise on their "Top 40 Cheap and Charming Places to Retire in the Country."
Not to be outdone, Bellingham, a perennial 'Best Place to Retire' favorite, was named as a Top 10 Retirement Destination in two national lists: Reader's Digest and TopRetirements.com.
Cheapism called out Camas as one of '30 unexpectedly awesome places to retire across America' while 24/7 Wall Street said that Chelan County is Washington State's best county to retire. Money Talks reports that for 'Top Places to Retire on Social Security Alone,' consider Washington's Wahkiakum County, which came in 5th best county in the country on this list.
Where to Retire magazine profiled three Washington communities over the past year: Tacoma, Edmonds and Bainbridge Island.
When Debby and Bruce Dennis sold a family home in Arcadia, California, they wanted to explore places around the country to live in retirement. "No place was really jazzing us," explained Debby. "We have very dear friends in West Seattle and so were familiar with the area but thought we couldn't afford it. Our friends' daughter-in-law is a realtor and said, 'au contraire.' " In 2012 the couple came up over a long weekend and looked at properties in West Seattle and adjacent areas.