Let It Snow
Sharing Stories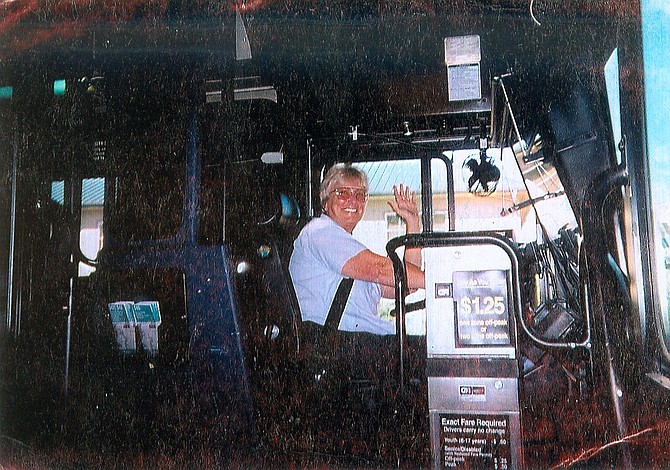 After about six hours of waiting for a Metro chain truck, a bus with two drivers stopped, asking if I wanted a ride to the base. I jumped in their bus, ready for a slow ride on Jackson Street. The bus rolled down the hill, slipping and sliding, the two drivers whooping it up like cowboys in a rodeo. Their bravado didn't impress me. I was sure they were as shaken as I had been. When the bus skidded to a stop, I asked to be let out, informing them I had forgotten something important on the bus and wanted to retrieve my property. I walked back, preferring to sit out the storm alone.
As I struggled against the wind-beating snow, a Volkswagen Beetle drove up next to me. The driver rolled down his window, asking, "Do you need a ride up the hill?" My usual response would have been to say "no," but I was so frozen I couldn't move my lips. I nodded yes, gratefully sitting in the front seat of his toasty car.

The driver told me he was a fireman from Mercer Island, on his way home. He parked behind the bus, letting me know he would stay until the bus warmed up. I had never, at any time, hitched a ride. Never, ever. We sat on the bus, waiting for the heat to kick in, when my rescuer asked, "Have you had dinner tonight?" What was he going to do, go get pizza?
I mumbled, "No. I did eat a small bag of Frito's." I was still shaking from the cold.
He smiled, "I have a couple of MRE's in the car. Do you want to give one a try?" I looked at him like he was speaking a foreign language. Seeing my confusion, "MRE's are Army chow. MRE is short for 'meals ready to eat.' They're pretty good, like what astronauts eat." I always wanted to be an astronaut. Eating like one would be as close as I would ever get. Star Trek was calling. Beam me aboard, Scotty! My rescuer braved the storm to get outer-space meals from his car. Opening his magic bag, he pulled out a little stove and put it in the center of the aisle. He lit a small can of Sterno, warming tasty stews. Perfect for a snowy night with a gallant fireman.
The fireman drove away, sure to save more snow-blown people. No one walked by for hours. A supervisor with a van full of drivers, picked me up. He drove to the base, maintaining a slow steady ride in a deep white-out of endless snow. I stayed at the base four days and nights, driving a variety of routes with chained tires gripping roads in ever changing icy weather. I didn't have pets at home to worry about and didn't want to end up in a ditch alone in my car. The price was right when staying at the base: free. I watched TV, slept on a couch, took showers, and ate vending machine food—like a luxury vacation at the North Pole.