Sy Rosen is Coming to Town!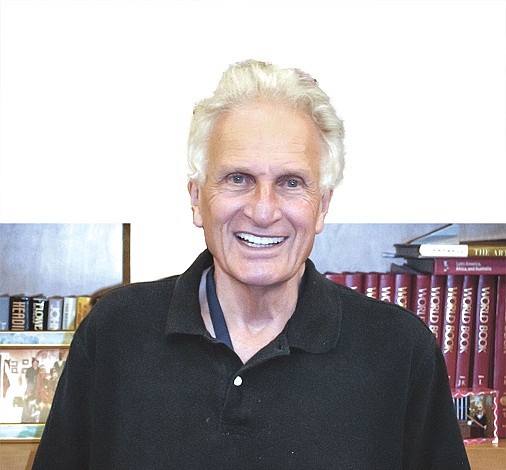 Through the years I have also written for Rhoda, Taxi, MASH, Maude, The Wonder Years, Sanford, Northern Exposure and Frasier. I have produced The Jeffersons, Sister/Sister and The Wonder Years."
In more recent years, several of Sy's plays have been produced and he's written countless articles about the joys and horrors of getting older in Hollywood (where, he claims, the young would eat the old if they weren't afraid of gaining weight). He is now in pre-production on two more short films, both related to growing older. "One of the shorts is actually based on another article that appeared in Northwest Prime Time," says Sy.
Sy now spends most of his time "writing, telling jokes to my two granddaughters and trying to convince my wife, the esteemed Dr. Rosen, that I am funny."
The Matchmaker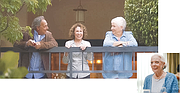 Years ago, one of Sy's Northwest Prime Time columns was called The Matchmaker (reprinted in the January 2019 issue). It is about Sy being terrified that his mother won't find the important mental stimulation she needs and so he sets out to find her the 'Perfect Best Friend' within her new retirement community. Sy turned that true story into a short film.
"The Matchmaker has been playing in several festivals around the country and in Europe," reports Sy. "It is a story about my mom and my somewhat clumsy attempts to help her ward off the dreaded Alzheimer's disease. The story is full of love and humor and I am very happy and proud of the way it turned out." The cast includes television legends Rhea Perlman (Cheers) and Barbara Bain (Mission Impossible), Robert Romanus (Fast Times at Ridgemont High), and the wonderful Byrna Weiss. "The main character is based on my mom, Flora Rosen, and a friendship she had with Sarah, another resident at the retirement home where they both lived," explains Sy. "Of course, I took some liberties, but it is basically a true story and the actors and director really brought it to life. "My mom passed away a few years ago and it's a bittersweet experience for me watching the film. I hope it is a tribute to her and her friendship with Sarah. I tried to portray all the characters with dignity…the only person who is slightly crazy in the film is the son, Sam (who, of course, is based on me).
Sy Rosen will present the Seattle-area premiere of his film, The Matchmaker, in March to the winning group, "Tea Time at Two" at Leisure Estates of Renton.