Sy Rosen is Coming to Town!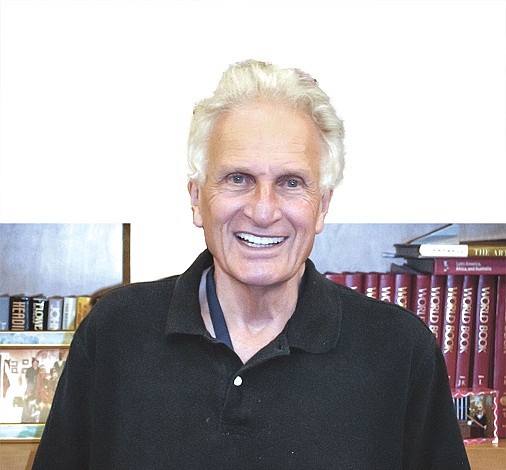 Longtime Northwest Prime Time readers are likely familiar with our "Funny Side of Life" columnist, Sy Rosen, who's been writing his column for over 14 years.
Sy is unique in many ways, and not only because he is the only nonlocal writer with an ongoing column (he was so darn funny; how could we resist?). He also has the distinction of being part of a Grand Prize offering.
Over the past several months, many groups from around the region have participated in an "Age-Friendly Discussion Groups" project that we've published in the paper. The project ran April through December, and each month a Starbucks gift card was awarded to one of the groups (drawn at random).
But the Grand Prize, drawn last month, includes having Sy present the Seattle-area premiere of his award-winning short film, The Matchmaker, for the winning local group. More about that at the end of the article.
Here is some background about Sy Rosen, in his own words:
"I was brought up in Brooklyn and my relatives were, to say the least, a little eccentric. I remember everybody had to look like somebody else. My Aunt Gussie thought she looked like Veronica Lake – to increase the resemblance she always wore her hair over one eye, which caused her to bump into a lot of furniture. Someone once told my Uncle Harold that he looked like Clark Gable, and he used every opportunity to remind people of this. For example, if my aunt asked him if he wanted more potatoes, his reply was always, "Frankly my dear, I don't give a damn."
Family gatherings were filled with laughter, tears, lots of food (which my Aunt Esther always complained about) and heated arguments about politics, space travel and about who was funnier, Milton Berle or Bob Hope.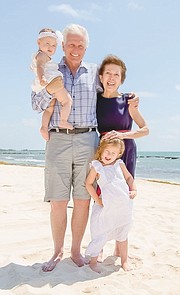 I graduated from college in 1969 and went to work as a social worker where I met and married a fellow social worker, Wanda Echevarria. Wanda went on to get her PhD and become a psychologist. We've been married for forty-five years and she occasionally makes me call her doctor – especially when we are having an argument (it gives her quite an edge).
Back in the 1970s, Wanda and I spent Saturday nights watching The Bob Newhart Show, All in the Family, The Mary Tyler Moore Show and MASH – it was a great line-up and a cheap date.
When I was 26 years old, I started writing speculation scripts. On my third try I sold a script to The Bob Newhart Show. I actually snuck onto the studio lot, pretended I was a delivery guy, plopped the script on the producer's desk and ran out of there. Luckily somebody read it. They bought the script and eventually hired me as a staff writer.
Wanda and I moved to Los Angeles. It was very exciting. The cast members of Bob Newhart, Suzanne Pleshette, Bill Daily, Peter Bonerz, Marcia Wallace and Jack Riley were just great. Don Rickles, who was a good friend of Bob's, would often stop by and, of course, he took every opportunity to make fun of me, the kid. I would give anything to be "The Kid" again.