Senior Services Get a Boost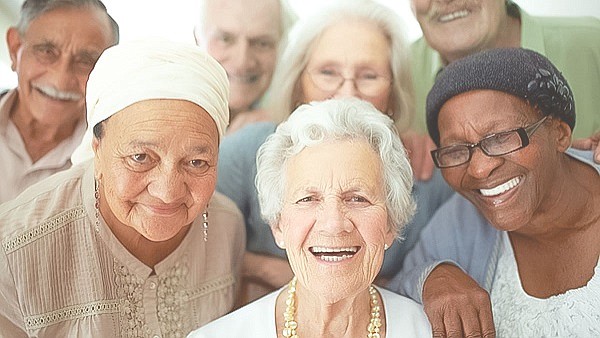 The Puget Sound region's population continues to grow at record speed, and that includes a rising senior population. By 2040, more than a quarter of our population will be over the age of 65, and many will have health and housing needs. King County has a powerful tool to increase the wellbeing and stability of our local seniors.
Critical funding to support senior services is available, thanks to King County's Veterans, Seniors and Human Services Levy (VSHSL). The purpose of the original levy – first introduced in 2005 and renewed in 2012 – was to connect servicemembers, veterans and vulnerable populations to programs and services to help them live healthy, productive and meaningful lives. In 2017, the levy was expanded to include funding dedicated to serving the needs of the growing older adult population.
The voters strongly approved the new levy, and the first funds for healthy aging have been allocated to senior centers across the region.
"The people of King County trusted us to invest in programs and services that will improve the quality of life for seniors, and that is exactly what we are doing," said King County Executive Dow Constantine. "Senior centers do more than connect people with resources – they keep people connected to one another."
More than $3.5 million in funding – from Shoreline to Tukwila, Vashon, Issaquah and beyond – has been allocated to 38 organizations in King County as a first step toward enhancing senior resources.
Many of the senior centers applied for funding to make accessibility improvements, like non-slip floors, grab bars and automatic doors. The Auburn Senior Activity Center, for example, will install a new hearing loop system and purchase lift chairs. Many centers requested funding for community outreach programs, mental health support and computer programs and training. For example, the Northshore Senior Center will increase their evening staff support, update their website and make facility upgrades. Several agencies will improve access to services for non- or limited-English speaking seniors and their caregivers to build community connections and reduce isolation.
This is only the first round of funding. A new request to allocate $9 million to expand programs and services for local seniors and their caregivers is in progress. Additional funding will support the urgent need for housing support. As housing costs continue to escalate across the county, levy funds will be devoted to creating affordable housing and providing housing repair services to keep seniors in their homes.
"Our local seniors built the cities and the communities we have today and deserve to live securely in those communities in retirement," said Executive Constantine. "Funding from this levy will help us to significantly increase health and housing stability for local seniors." More information can be found by visiting kingcounty.gov and searching for the Veterans, Seniors & Human Services Levy, or call 206-263-9105.