Pat O'Day
Godfather of Northwest Rock 'n' Roll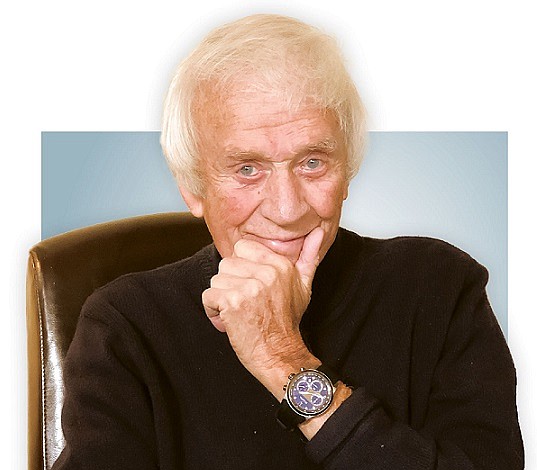 At 84, Pat O'Day is alive and well. He has thrived as a survivor. He survived the ups and downs of his business empire, he survived a brain tumor (slow-growing and benign, but very large by the time it was discovered). And he survived alcoholism. O'Day entered Schick Shadel Hospital in 1986 for treatment. "I've enjoyed over 32 years of sobriety," he reports.
O'Day was not only a patient, he remains a booster of the organization. He became the organization's spokesperson and, with a group of investors, helped lead Schick Shadel out of bankruptcy to becoming a nationwide leader in the field.
"Today Schick Shadel is recognized as the most successful treatment in the United States for alcohol and drug addiction, with a 70% success rate after just a 10-day stay," says O'Day. "My heart is in that place," he adds. "It is another great Seattle-area innovation, just like Boeing and Microsoft. I'm proud of that place because it has saved so many lives." He remains active with the organization and gives the key lecture to patients every ninth day.
O'Day lives in the San Juan Islands, where he is a successful real estate agent. His wife of 35 years, Stephanie, is an attorney on the islands. The couple have three sons (Garry, Jerry and Jeff), a daughter (Kelsey), four grandchildren and a great-grandson.
O'Day is still in demand for talks around the region, but he and his wife find time to take frequent trips to their vacation home in Sun Valley, Idaho. "I don't ski anymore, but I go there to look at the sun!" says O'Day. "I was a wild skier and decided to put the skis away before I hurt myself. Same with my pilot's license. I never made a mistake, and decided it was time to sell the airplane before I did." He has since replaced his skis with golf clubs.
Pat O'Day's advice for healthy aging: "Stay busy! You only get one shot on this Earth. How can you waste one day of it?"
This is an update to an original article by Peter Blecha that first appeared on HistoryLink.org, the free online encyclopedia of Washington state history. Peter Blecha is a staff historian with HistoryLink.org and former Senior Curator for Seattle's music museum, EMP (today's Museum of Pop Culture). He is also: the director of the Northwest Music Archives (http://nwmusicarchives.com/), and the award-winning author of books including: "Sonic Boom! The History of Northwest Rock" [2009], "Music in Washington: Seattle & Beyond" [2007], "Rock & Roll Archaeologist" [2006], "Taboo Tunes: A History of Banned Bands & Censored Songs" [2004], "Wired Wood: The Origins of the Electric Guitar" [1997]; "Rising Tides and Tailwinds: The Story of the Port of Seattle" [2011]; and "Chateau Ste. Michelle: The First Fifty Years" (1967-2017) [2017]. His current book project is a secret...