Pat O'Day
Godfather of Northwest Rock 'n' Roll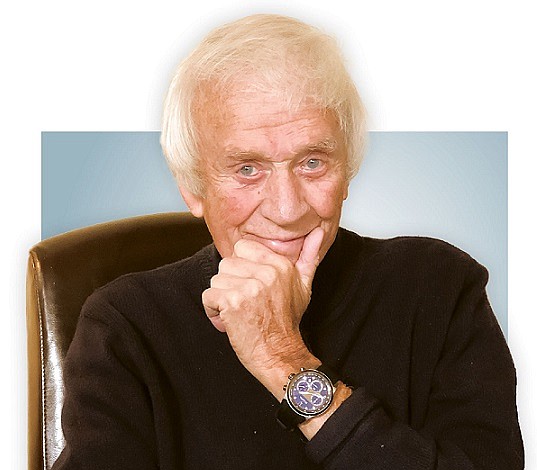 Still, O'Day's power-base was weakened and he departed KJR – the station he had brought to prominence and dominance – in 1974 to develop his concert business. "The federal investigations cost me about $150,000," O'Day said of that time. "But I've never been further behind than when I started out because I didn't have anything when I started!"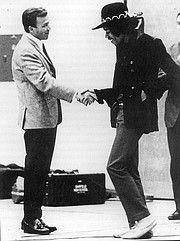 The trial was not the first or the last time O'Day was involved in a financial controversy. Though his reputation was hurt by the charges, he wasn't down for the count. He sold his teen-dance business (just when teen-dances were fading) and formed Concerts West, one of the world's biggest concert promotion firms. O'Day had promoted the Beatles in 1964. In 1965 he had local garage rockers the Wailers open for the Rolling Stones, and the Northwest's proto-punk cult legends the Sonics sharing the bill with the Kinks. By 1968, Concerts West was booking all the U.S. dates for the Jimi Hendrix Experience and O'Day was on the road with Seattle's guitar legend.
O'Day couldn't give up radio, though, and after selling Concerts West he parlayed his considerable wealth into ownership of a string of stations including KXA, KYYX and Honolulu's KORL. But by 1982, O'Day was once again the center of controversy when his empire fell on hard times financially and The Seattle Times ran a feature story outlining his woes.
By 1983, he was facing bankruptcy, squeezed by a $10 million bank loan. He almost lost everything he had once had. But adversity seems just another everyday challenge for O'Day, and the saga of his long career in the radio industry is always adding new chapters.
Out of Tacoma
The opening chapter sees the radio legend's birth in 1934 as Paul W. Berg, the son of a preacherman. His father for years had a radio ministry on Tacoma's KMO, introducing Pat to the medium. He was raised in Bremerton and from his early youth he had only one dream: to be the afternoon man on KJR. He attended radio school in Tacoma and in September of 1956 landed his first job at a tiny Astoria, Oregon station. There, in between reading lost dog reports and funeral home ads, he eventually developed his "Platter Party" concept, which meant broadcasting rock hits from remote teenage sockhops on weekends – thus turning the previously sterile medium of radio into an "event."
The young radio talent moved to Seattle in 1959, lured by station KAYO. It was there that he adopted the O'Day moniker, taking it from the name of a local high school, O'Dea. By the fall of 1959, he moved to KJR and only then did his dynasty begin.
From Sleepy to O'Day
That November, O'Day virtually turned the local rock 'n' roll scene (sleepy up until that point) upside down. First he hired the Wailers – then riding high with their national hit, "Tall Cool One" – to play at what was the first rock 'n' roll dance at the Spanish Castle, an old ballroom just south of Seattle. Before long, the Castle emerged as the region's premiere dance hall and O'Day had his hand in almost every show there.