Christmas Memory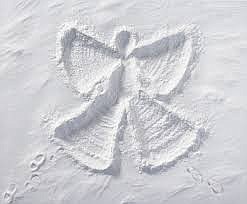 CHRISTMAS MEMORY
I remember Mom pouring Joy

dishwashing liquid, making bubbles

like cover the tub ornamental snow.
That night before Christmas, we hung
a stocking by the welcoming door, no
chimney for Santa's rooftop entrance.
I remember when I slid into a bubbly tub,
toes pointed, hoping to touch the faucet
—December 23rd birthday "big girl" wish—
but not that soapy eve, maybe next year.
Lacking patience, I blew sudsy bubbles off
fingertips, glittering balls danced in the air.
I remember when I heard footsteps echo
on the roof, "Ho, ho, ho," sang in the air.
Momma flew out of the bathroom, bells
jingled. She returned declaring, "Santa
and his reindeer are on the roof." Towel
drying excitement—front door slammed.
I remember when I saw a dollhouse, with little
lamps lit in furnished rooms—dream come true.
Momma said, "I think Santa stopped on our roof
first because he knew Daddy had to go to work."
I couldn't wait to tell the kids at school, our house
had to be Santa's first stop. Oh, what a Christmas!
April Ryan is a retired Seattle Metro driver and an actively working writer/poet.
SHARING STORIES is a weekly column for and about the 50 plus crowd living in the Puget Sound region. Send your stories and photos to ariele@comcast.net. Tell local or personal stories; discuss concerns around aging and other issues; share solutions, good luck, and reasons to celebrate; poems are fine too. Pieces may be edited or excerpted. We reserve the right to select among pieces. Photos are always a plus and a one-sentence bio is requested (where you live, maybe age or career, retired status, etc.).
SHARING STORIES is featured on www.northwestprimetime.com, the website for Northwest Prime Time, a monthly publication for baby boomers, seniors, retirees, and those contemplating retirement. The newspaper can be found in the greater Seattle area and other Puget Sound locations. For more information, call 206-824-8600 or visit www.northwestprimetime.com. To find other SHARING STORIES articles on this website type "sharing stories" in the search function above.