If You Like Country Music, Taproot Theatre's "Always, Patsy Cline" Is a Must See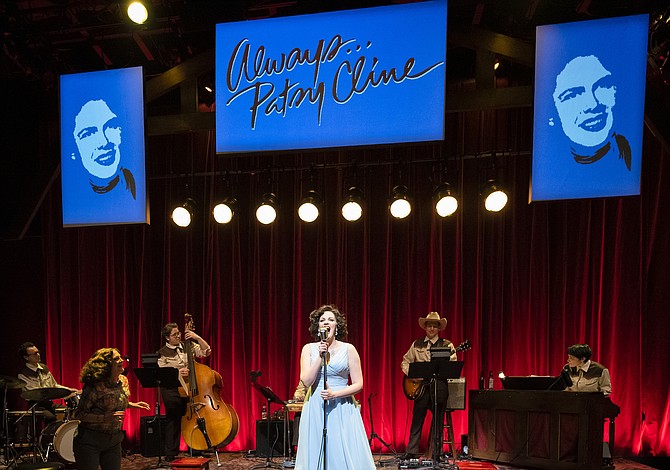 Taproot Theatre's latest offering Always ... Patsy Cline in the small Isaac Studio Theatre is a masterful two-woman show backed by The Bodacious Bobcat Band. The two women bringing Patsy Cline's story to life are Cayman Ilika as Cline and Kate Jaeger as her friend and number one fan Louise Seger.
Without Seger, the show would simply be a one-woman concert, which given the depth of Cline's songs and Ilika's singing would be enough. However, Jaeger as Seger brings both comic relief and genuine humanity to the performance. The two are shown as true friends, although when she first saw Always ... Patsy Cline, Seger was extremely unhappy with the way that she was portrayed as a comical "buffoon."
The band and the singing in this production are well worth the ticket price, and it does provide a glimpse into the short life of Patsy Cline, who died in a tragic small plane crash at the age of thirty. We don't really see the poverty, abuse, discrimination as a woman and other obstacles that Cline had to overcome to achieve country music stardom.
Still, Always ... Patsy Cline is entertaining and leaves most audience members walking out of the theater with one of Cline's many hits playing in their head. It continues at Taproot Theatre through April 6.
L. Steven Sieden is a writer, event producer and global futurist. His books include "Buckminster Fuller's Universe" and "A Fuller View, Buckminster Fuller's Vision of Hope and Abundance For All". He has been reviewing Seattle area theatre and live entertainment since 2012.