Carol Burnett
Join Carol for an evening of laughter in Seattle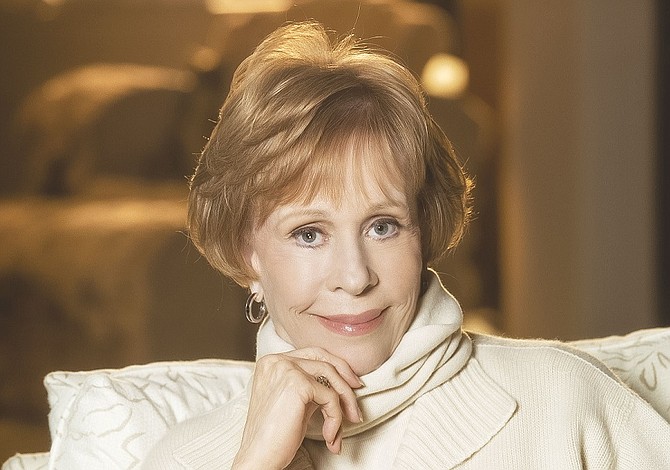 Comedic legend Carol Burnett will grace the stage at Seattle's Benaroya Hall on October 21st.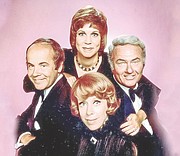 The award-winning actress and best-selling author is best known for her variety series, The Carol Burnett Show, which ran for 11 years (1967-1978) and won 25 Emmy awards. The show, named by Time and TV Guide as one of the best television shows of all time, was renowned for its zany antics, comedy sketches, movie parodies and Broadway-style musical numbers. In December, CBS celebrated the 50th anniversary of the groundbreaking series with a televised special for which Carol, at age 85, received another Emmy nod. It's a pretty good track record for a show the network didn't want.
Fans of the long-running program will remember the opening with audience members flinging questions – ANY imaginable question – at the unflappable Carol. Her upcoming one-woman show harkens back to those days. She will show clips from The Carol Burnett Show and offer the audience an unfiltered opportunity to engage her with questions.
"I just come out and basically do what I used to do at the top of my show," said Carol in an interview with Northwest Prime Time. "We show some of the funniest questions and answers from the show. Up come the lights and off we go." Carol describes the evening as a conversation with the audience… "Let's pretend we're going out to dinner and talk," she adds.
"I love the spontaneity of these evenings. I never know what anyone is going to ask, or say or do. It keeps the old gray matter ticking because I have to be on my toes!"
How did the Q&A openers from The Carol Burnett Show get started? Instead of having a comedian warm up the audience, the producers wanted Carol to come out and talk. She was nervous because, believe it or not, it's not her nature to call attention to herself. She preferred to hide behind a character ("Give me a wig and black out my teeth") or do physical comedy— "falling down, jumping out of windows, getting pies in the face." But the producers wanted the audience to get to know the real her. "It just took off," recalls Carol.
One of her most embarrassing questions was, "Whether or not I'd had a sex change." There were frequent requests for Carol's famous Tarzan yell and people wanting to know about all the cracking-up on set between Tim Conway and Harvey Korman ("Conway's goal in life was to destroy Harvey, break him up during sketches," said Carol). Her costumes and the movie spoofs – such as the show's version of Gone with the Wind when Carol comes down the stairs in the dress she's made from drapes with the curtain rod still attached – are also favorite topics.
Carol's artistic genius has long been lauded; she has been called one of the most significant and beloved figures in TV history, but you would never know it in conversation. She remains gracious, warm, down-to-earth and very appreciative of her fans.