From Girdle Buyer to Engineer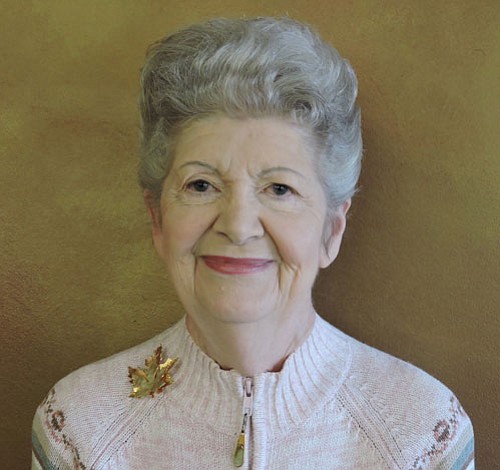 I had the fun of interviewing a humorous woman by the name of Nancy Breckenridge, and what a story she has! Nancy will give a presentation about her experiences on September 20th at the Des Moines Activity Center.
In the early 1960s, Nancy settled in Tacoma near her dad, and found work as a girdle buyer at the Bon Marche. One of her friends prodded her, "You have a college degree and you're buying girdles? Why don't you apply for work at Boeing?"
Nancy, a Minnesota native, asked, "What's a Boeing?" She found an application at the post office, filled it out and sent it off.
"We need buyers. Can you start in a week?" asked the woman calling from Boeing four days later. Nancy was flabbergasted. She was sent to Boeing's missile division, the only woman in that department. Instead of buying girdles, she was now buying sheets of titanium and nuts and bolts. "It wasn't much different than buying girdles," she told me.
Nancy had no car; in fact, she didn't know how to drive. It took a number of different buses to get to her job in Renton. When Boeing transferred her to Everett, she found an apartment in nearby Lynnwood and took driving lessons from Sears Driving School. She soon passed the test. Next came a very used car and she was all set.
One of her acquaintances at Boeing was Bill Nye, just out of college. Later he became well-known as "Bill Nye, the Science Guy." From him she learned the salary of an engineer—three times what she was making! She went back to school for three years, working during the day and going to school at night. When she finished, Boeing promoted her to manufacturing engineer, where she joined the mostly all-male engineers working on the new 747 airplanes.
Nancy's assignment, with four other women engineers, was to design the interior of the huge 747. "The more we accomplished, the more was assigned to us—including the lavatories and galleys," said Nancy. "I really liked working," she added. "Working six or seven days a week didn't bother me at all."
Nancy lives in Des Moines, near SeaTac airport's flight path. "I love it when the planes go over; I made some of those, so I get a kick out of it."
You won't want to miss Nancy's stories of her 30 years at Boeing as one of the few women engineers: Thursday, September 20th at 7pm, Des Moines Activity Center, 2045 S. 216 Street ($2 suggested donation). For more information, call 206-878-1642.