Michael G. Smith, Artistic Director of Cirque du Soleil's "Volta"; Sharing Creative Knowledge With the Next Generation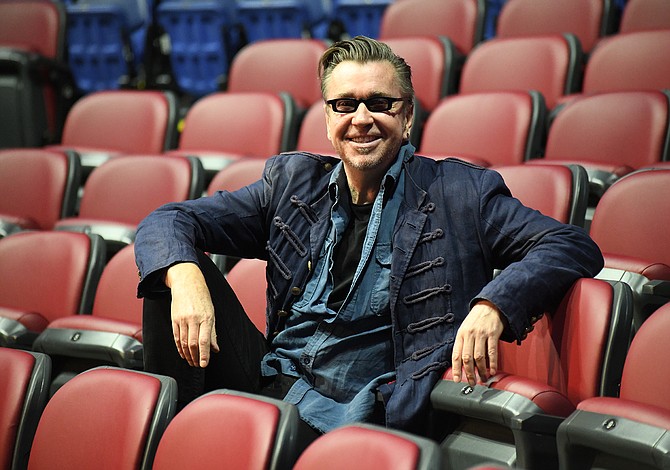 Although every Cirque du Soleil show requires the collaboration of hundreds of people, at the core of each performance is a single individual - the Artistic Director. The current Artistic Director for Volta - which runs through November 4 in Redmond before moving south to San Francisco and other California cities - is Michael G. Smith. Smith is a creative force who serves as unseen ringmaster as well as a "Papa" to many of the sixty artists on tour with Volta.
At 59, Mr. Smith makes a point of doing everything he can to share his insights and wisdom with younger cast and crew members. As he succinctly told me, "Knowledge not shared is knowledge lost," and he makes every effort to pass on the legacy of his forty-plus years experience in the entertainment business to all those fortunate enough to come into contact with him.
I sat down with Smith for a chat on a brisk October afternoon and found myself completely entertained for the half hour he could spare before moving on to one of the numerous dialogues he has with the cast and crew of Volta. As he told me, he meets with every member of his team quarterly and every cast member at least once each year. These dialogues are not to so much a critique people's work but to check up on how folks are doing while working in this unique traveling environment. As I listened to Smith passionately sharing his vision and stories of his past, I realized that he represents the heart and soul of the current version of Volta.
I say current version because Volta, like all Cirque du Soleil shows, is a continually evolving work in progress. Volta's initial performance was in April 2017. Since that time, it has traveled throughout Canada while being changed and refined into the show currently making its American debut in Seattle.

It's hard to believe, but the version of Volta that is captivating Seattle area residents is nothing like the show that premiered in 2017. In fact, Smith told me that almost every act in the show has changed from what was initially conceived and presented.
As Artistic Director, Smith is responsible for everything that happens on stage, including what he feels is the most important aspect of every performance - the audience's experience. That's why he often views the show from behind the audience rather than his regular seats, which are the best in the 2,500-seat big top.
Smith told me that when he watches a show, he devotes at least half of his attention not to what's happening on stage but rather to the audience's reaction to every element of the performance. Then, he and his production team edit and change the show in order to create an even better immersive experience for everyone in who attends Volta.
I can attest to the fact that, as Mr. Smith told me, no two Volta shows are the same. I attended two performances just one week apart and noticed differences between the two shows. This makes perfect sense when on looks at Volta and all Cirque du Soleil shows not as "copy and paste theater" (Mr. Smith's words), but as providing a unique experience for each and every audience member.