Age-Friendly Discussion Groups
Civic Participation: From Elections to Engagement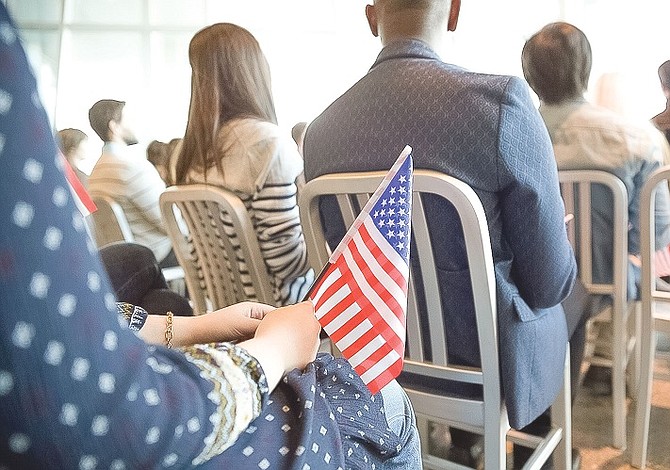 For those who are interested in more details about the local decision-making process, consider taking a leadership course for residents. These programs provide information to encourage community involvement as well as details about how city departments operate. Each spring, SeaTac and Burien collaborate to offer a free Community Police Academy for residents; the City of Bellevue also offers one. The weekly classes help community members better assist officers and increase safety in their neighborhoods. Contact SeaTac at 206-396-4127, Burien at 206-263-2573 or Bellevue at 425-452-6800 for details. Similar learning opportunities exist with city councils and fire departments. Check with your city government to learn what is available in your community.
Individuals and groups can also advocate independently for change. When Evelyn Brom wanted to build a cottage behind her Seattle home, she followed the city process and supported changes to allow building backyard units. When it came time to design and hire an architect, she ran into roadblocks. The new ordinance prohibited building on lots with a street in the front and rear of the property.
But Evelyn didn't drop the effort. Instead, she got active.
Inviting city planners to tour her property, writing councilmembers and publicly testifying at a council meeting, Brom lobbied to change the policy. In the end, the City relaxed the ordinance for her property. This language change will allow others with her property type to seek permits. Seattle posts city council and commission meetings online at www.seattle.gov/council/committees. You can also sign up for e-mail notices or call 206-684-8888 for more details.
Asked what advice she would give about interacting with local officials, "You want to be prepared. Research the topic. Read local policies. Attend meetings. Identify key contacts and local champions," Brom said. "More importantly, don't be intimated by local government. They are accessible."
The late Senator John McCain said, "Every day, people serve their neighbors and our nation in many different ways, from helping a child learn and easing the loneliness of those without a family to defending our freedom overseas. It is in this spirit of dedication to others and to our country that I believe service should be broadly and deeply encouraged."
Active and engaged citizens are our sounding boards to ensure we are making wise decisions about the future. Look for ways to get involved. Be the difference.
Discussion Questions
How have you been involved in local decision making? What was your experience like?
Of the opportunities mentioned in the article, which resonates with you the most? Why?
What are some other ways that you can participate and/or advocate for a cause that you believe in? 4. How long have you been an active voter? What does voting mean to you?
In what ways could your local government make getting involved easier and more accessible for older adults
We look forward to hearing from your group!
Grand Prize!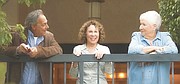 Winners of the Grand Prize drawing for participating in our Age-Friendly Discussion Groups project (awarded at the end of the year) will enjoy the exclusive Seattle-area premiere of Sy Rosen's short film, The Matchmaker at a place of their choosing. The film is based on one of longtime Hollywood writer Sy's Northwest Prime Time columns. Sy will be available to speak directly to your group, answer questions about the film and his humorous take on aging. Grand Prize winners and those selected from our monthly drawing will also receive a $100 gift card to Starbucks so you can splurge on coffee and treats for your next discussion group meeting. No cost to participate; limit one entry per month per group – details below.