Autumn
Sharing Stories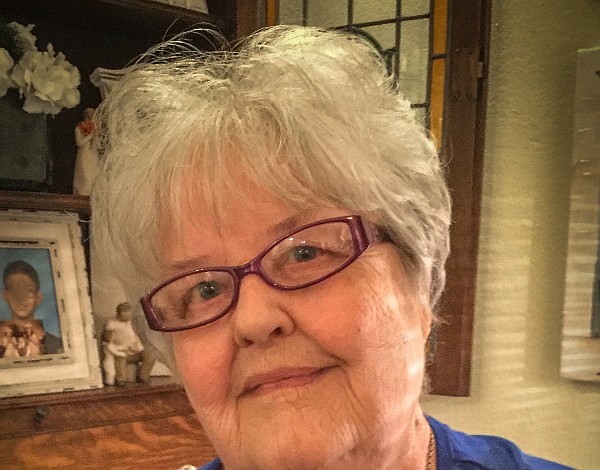 Autumn
Beyond the pearled horizon
lies the twilight of the year.
A time when wood smoke fills the air
and the pageant of nature begins to appear.
A small wooden cottage lies
nestled in the countryside
amid the branches with amber eyes,
beneath the flawless turquoise skies.
In the stillness of this place,
you hear explosions of orange and yellow
when leaves spark into wild colors
crimson, russet and amber mellow.
That touch of something in the air,
the crackling of leaves underfoot—
here in the magic of autumn,
the bonfires burn and turn to soot.
When lonely birds no longer sing,
you'll hear the whirlwind.
Sounds of leaves being tossed
in the damps of rain and the autumn frost.
Fretted by the ticking clock,
a new season makes the call—
a beautiful blanket of silvery threads
begins its annual wintering fall.
Joanne Kenzy retired from teaching in 2005 and enjoys retirement with family in Spokane, Washington. Check her out at www.thepoetqueen.com.
SHARING STORIES is a weekly column for and about the 50 plus crowd living in the Puget Sound region. Send your stories and photos to ariele@comcast.net. Tell local or personal stories; discuss concerns around aging and other issues; share solutions, good luck, and reasons to celebrate; poems are fine too. Pieces may be edited or excerpted. We reserve the right to select among pieces. Photos are always a plus and a one-sentence bio is requested (where you live, maybe age or career, retired status, etc.).
SHARING STORIES is featured on www.northwestprimetime.com, the website for Northwest Prime Time, a monthly publication for baby boomers, seniors, retirees, and those contemplating retirement. The newspaper can be found in the greater Seattle area and other Puget Sound locations. For more information, call 206-824-8600 or visit www.northwestprimetime.com. To find other SHARING STORIES articles on this website type "sharing stories" in the search function above.
Editor's Picks