Bill Gates' Personal Connection to Alzheimer's
And his belief that the first survivor is out there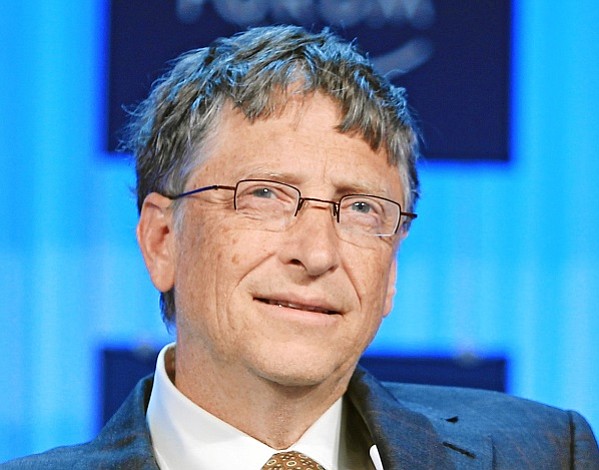 To that end, half of Gates'100 million-dollar investment is going to the Dementia Discovery Fund (www.theddfund.com), an organization that invests in novel science looking to cure dementia. More recently, he committed an additional $30 million into developing (along with a coalition of other philanthropists) the Diagnostics Accelerator, part of the Alzheimer's Drug Discovery Foundation. This project aims to speed-up the creation of new ideas for an earlier and better diagnosis of Alzheimer's. The work includes efforts to develop biomarkers to detect Alzheimer's disease early.
"Imagine a world where diagnosing Alzheimer's disease is as simple as getting your blood tested during your annual physical," noted Gates.
"We're already making progress— but we need to do more… With all of the new tools and theories in development, I believe we are at a turning point in Alzheimer's R&D," writes Gates.
The work that Gates is involved with includes targeting five major strategies in the fight against Alzheimer's disease:
• Greater understanding of how the disease develops
• Improving diagnostics
• Developing innovative approaches to treatment
• Simplifying trial enrollment
• Creating a shared database from those trials.
"I believe there is a solution," Gates told Dr. Sanjay Gupta, CNN chief medical correspondent. "Any type of treatment would be a huge advance from where we are today." But, he added, the long-term goal has got to be a cure. Targeting Alzheimer's will mean treating the disease and causes rather than just the symptoms—early detection and early intervention are crucial.
"One of the things we're trying to figure out is, when does the Alzheimer's really get started?" he told Maria Shriver on the Today show. "When would you need to treat somebody to completely avoid them getting Alzheimer's?"
With his family history, is Gates worried about developing Alzheimer's himself? It is one of his greatest fears because he has seen the hardship it has caused in his own family, he admitted to Gupta. "I hope I can live a long time without those limitations," he adds. For now, he is focused on his own personal prevention by exercising and staying mentally engaged.
"My job's perfect, because I'm always trying to learn new things and meeting with people who are explaining things to me. You know, I have the most fun job in the world," he told Dr. Gupta with a smile.
The Alzheimer's Association 24/7 Helpline provides reliable information and support to all those who need assistance. Call toll-free anytime day or night:1-800-272-3900